Remembering Linda Giannecchini
Silver Circle Class of 1997

Linda Giannecchini was not only legendary in our television industry, she was an icon of The National Academy of Television Arts & Sciences, on the local level here in the Bay Area and on the national level.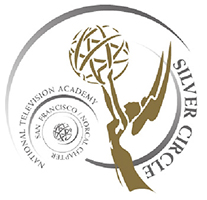 Her death on June 11, at the age of 70, shocked and saddened all of us. She meant a lot to the Bay Area television industry, and she most certainly meant a lot to all of us at the San Francisco/Northern California Chapter of The National Academy of Television Arts & Sciences. Linda's passing is a tremendous loss to our business.
Linda was inducted into the Silver Circle in 1997.
This month, we honor Linda and the legacy she left behind.
Linda, this one is for you.
Linda held nearly every office and job function on our Chapter's Board of Governors. She practically did it all. In addition to serving as a Governor – she was first elected back in 1983 — she was our Chapter president from 1992 to 1996. She also chaired or co-chaired several committees, including the awards and archive/museum committees. She recently began her eighth term as a national trustee representing our Chapter. She also served as national secretary. During five decades with the organization – she joined NATAS in 1972 — she was loyal, dependable and always engaged.
She was recognized for her service to our Chapter and to the national NATAS office, receiving a Governors' Service Medallion nearly 30 years ago, in 1990. In 2011, the Chapter bestowed Linda with its highest honor, the prestigious Governors' Award. And, through numerous nominations throughout her career, Linda received two Emmy® awards for her work.
Outside of dedication to the Chapter, Linda was assistant director for KQED Public Media. She was also senior vice president of Franklin Mieuli & Associates, a Bay Area-based consulting company specializing in live sports remotes.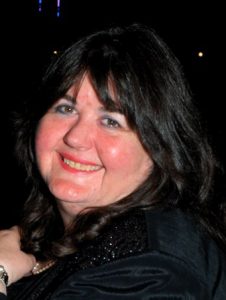 Linda also worked as an independent producer, and she was involved with many productions, including cooking programs, sporting events and concerts. Her influence and talent as a producer also extended into public affairs programs, telethons, awards shows, conventions and corporate productions. She also served as a line producer, director, assistant director, production coordinator and events planner. She lent her talent and experience to five PBS television series.
Linda even had her hand in this newsletter, serving as a proofreader for several years.
We weren't kidding. Linda Giannecchini did it all. She cared very much for this organization.
I enjoyed getting to know Linda during the last 12 years of becoming involved with this Chapter. Always kind, always helpful. I looked forward to seeing her at Board of Governors meetings. As I always did, I would walk up to her to say hello, and she'd say, "Hi honey, how are you?" She was supportive of me during my years as editor of this newsletter. She would offer wonderful advice and feedback.
The last time I saw Linda was at the last board meeting she attended. Little did I know it would be the last time I would see her. There was so much for me to thank her for. I hope she always knew how grateful I was to her.
Rest in peace, Linda. You won't ever be forgotten.