Award-winning newsletter containing news, events, profiles and information from the San Francisco / Northern California / Reno / Hawaii / Guam television communities
---
This issue of OFF CAMERA is dedicated to our beloved friend and colleague
Linda Giannecchini. She served NATAS 5 decades as Governor, President
and

8 terms as National Trustee.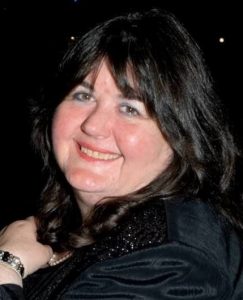 ---
Deadline Extended for Professional Development Scholarship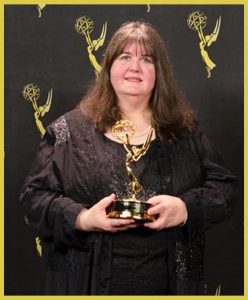 Applications are still being accepted for the $2,000 Linda Giannecchini Professional Development Scholarship, designed for those who already work in the TV industry and are in pursuit of a formal undergraduate or graduate degree.
---
Outpouring of Love for Linda Giannecchini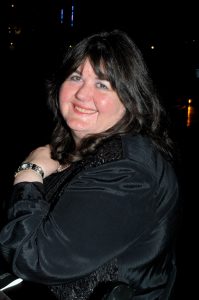 Linda Giannecchini was much respected throughout our local chapter, across the National Academy, and in broadcast television.
---
The 2019 NorCal Emmy® Awards: A Night To Remember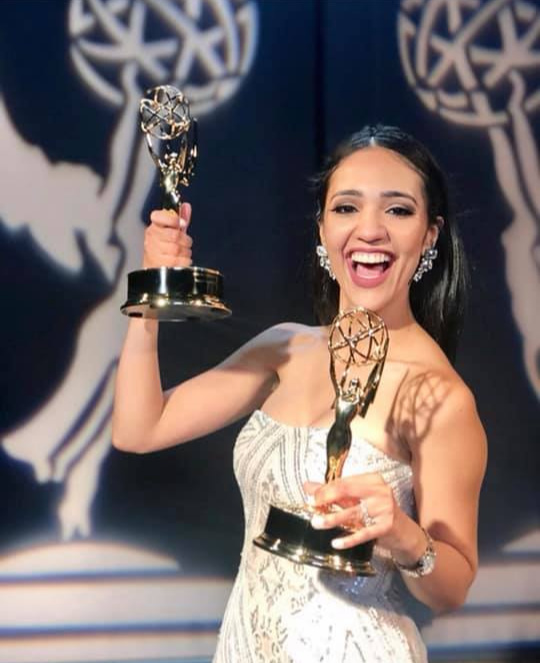 A total of 937 entries were received, 712 English and 225 Spanish in 64 English Categories and 45 Spanish Categories. By the end of the night, 397 Emmy® statues were handed out to 275 individuals.
---
Emmy® Photos from Four Different Perspectives Available!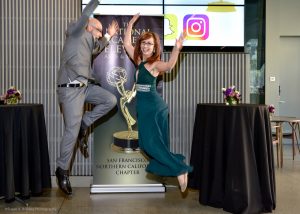 Download high quality photos, perfect for print or social media use! Discount codes available.
---
Six New Governors Appointed to the 2019-2021 Term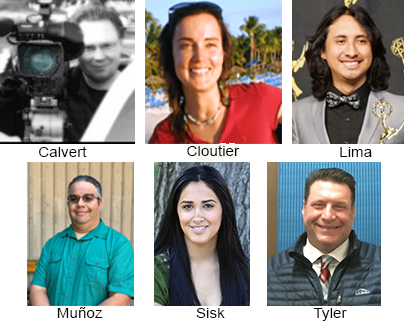 The NATAS Board of Governors at its June 22 meeting appointed six new Governors to the 2019-2021 term.
---
Leadership Changes: Emmy® Award Audience Growth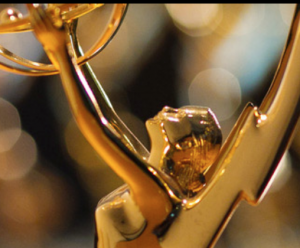 The changes come following a combined 63 percent increase in live-and-first-week viewing for the 2019 Daytime and Sports Emmy® Awards ceremonies this May, compared to 2018 broadcasts.
---
Golden Ways to Share Your Emmy® Award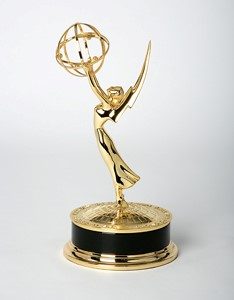 If you received an Emmy® Gold Statue, congratulations. As you're aware those awards are for individuals who creatively participated in the entry. There is a way, however, you can reward other production members not entered on the award with you.
---
Chapter Mourns the Passing of Linda Giannecchini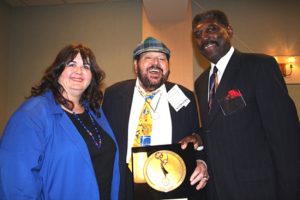 Our chapter is much diminished by this news. Linda was found deceased in her home on June 11th after missing a doctor's appointment. She was battling a longtime illness.
---
REGIONAL ROUNDUP – JULY 2019
Monthly Tidbits From Our Chapter's Markets

NATAS welcomes contributions to the Regional Roundup from all Chapter markets. To be included, please contact Joyce Mitchell at joycem2@surewest.net
---
KICU Reunion in Santa Cruz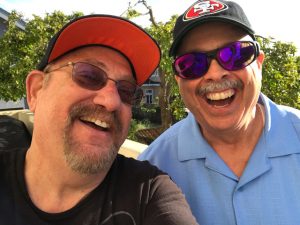 On Saturday, May 4th, nearly two-dozen former employees of KICU TV36, San Jose, gathered in Santa Cruz for the very first reunion in collective memory.
---
Trustees Meet Mile High in Denver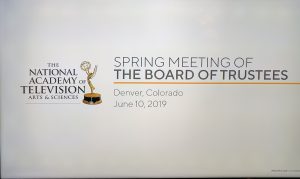 The National trustees traveled a mile high to Denver for their biannual assembly.
---
Zuchelli TV: A Family Dynasty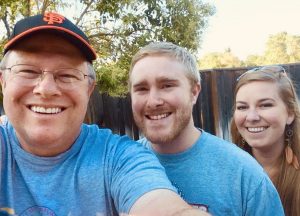 Only those close to John Casey Zuchelli, whether friends or colleagues, would know that he and his family are an important part of California's colorful broadcasting and television heritage.
---
NBC Bay Area Producer Takes A Stand In First Book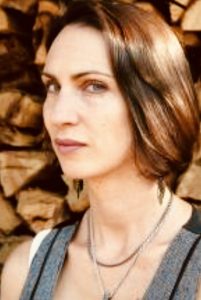 While del Duca is not only a standout in the KNTV newsroom, she is also a standout on bookstore shelves and online as the author of a new book, Breaking Cadence.
---
Unexpected Death of TV Photographer John Pavlovich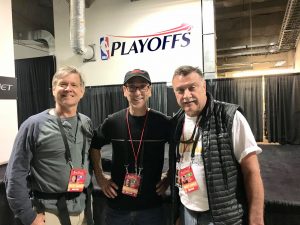 Known to many as simply Pav, he began shooting Kings games when the team arrived in Sacramento decades ago. He's covered countless Super Bowls, NBA Championships, and was greatly anticipating working the Warriors vs. Raptors games.
---
KGO Producer Reflects With Emmy® Announcement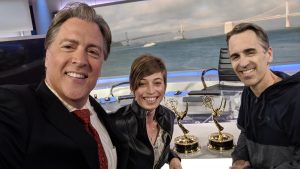 KGO's 6 PM Newscast Producer Kate Eby is still beaming. She received her first Emmy after ten years in the business at the June 2019 Gala at the SF Jazz Festival.
---
Where Are They Now? KGO-TV's Jim Wieder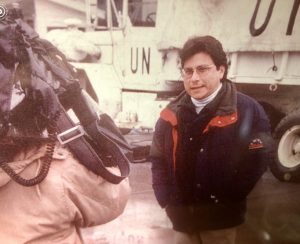 "I knew that after the next couple of years, I achieved what I wanted to do, and I knew that my time was up as a journalist. It was time to do something else. By 2003, I had already started thinking about wanting to get into small business."

---
Plante & Adams Back To Work In Palm Springs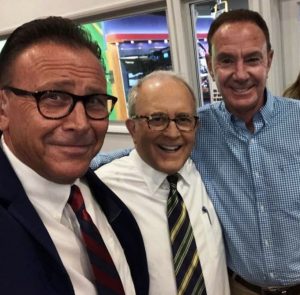 How lucky can one small-market southern California television station get when it manages to recruit two retired major-market veteran reporters from Northern California?
---
Gold & Silver Circle Profile: Linda Giannecchini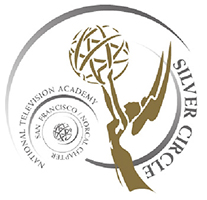 Linda Giannecchini was not only legendary in our television industry, she was an icon of The National Academy of Television Arts & Sciences, on the local level here in the Bay Area and on the national level.
---
MEMBER BENEFIT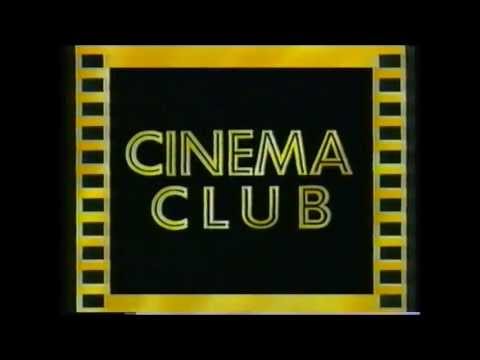 FREE Bay Area Movie Screenings for NATAS members. Usually, you may bring a guest.
Many screenings are previews of first-run movies, and include "Q&A" sessions with the director, producer and/or cast members of the film.
To receive notifications, you need be on the "Cinema Club" mailing list.  Send an e-mail to office@emmysf.tv and put "Cinema Club" and your name in the subject line.
---

Membership benefit provided by the Academy, the JOB BANK is a free source of available job openings in the television and media industry throughout the country. 
---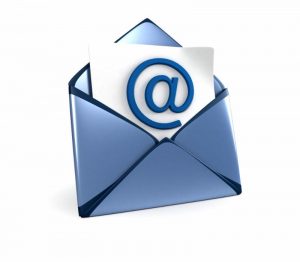 Off Camera wants to hear from you.
Have a great story idea?
Interested in writing a story for us? Want to tell us how we're doing?
Whatever it may be, please drop us a line.
Write to Off Camera Publisher Larena Hernandez at Lhernandez@email.jfku.edu. 
Thank you!
As a NATAS SF/NorCal member, you get the announcement of publication emailed to you! Don't miss hearing about a new issue: Renew here.
---

Renew now for Membership
---
Connect with us on Social Media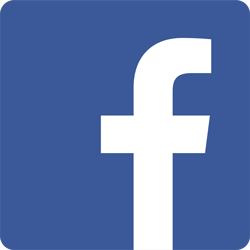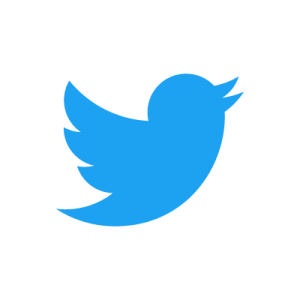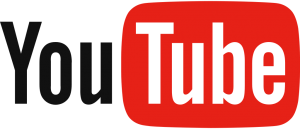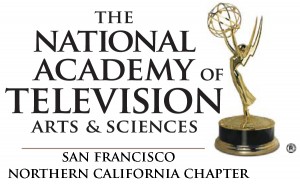 The National Academy of Television Arts & Sciences
San Francisco/Northern California Chapter
Darryl Compton, Executive Director
4317 Camden Avenue
San Mateo, CA 94403-5007
Phone: (650) 341-7786 or (415) 777-0212
darryl@emmysf.tv
---
The name "Emmy®" and the graphic image of the statuette, are registered trademarks of The National Academy of Television Arts & Sciences.
"GC" and "SC" references, immediately following an individual's name in a story, refers to that individual being an inductee of the Chapter's Gold Circle and/or Silver Circle, followed by the year, or years, of induction.