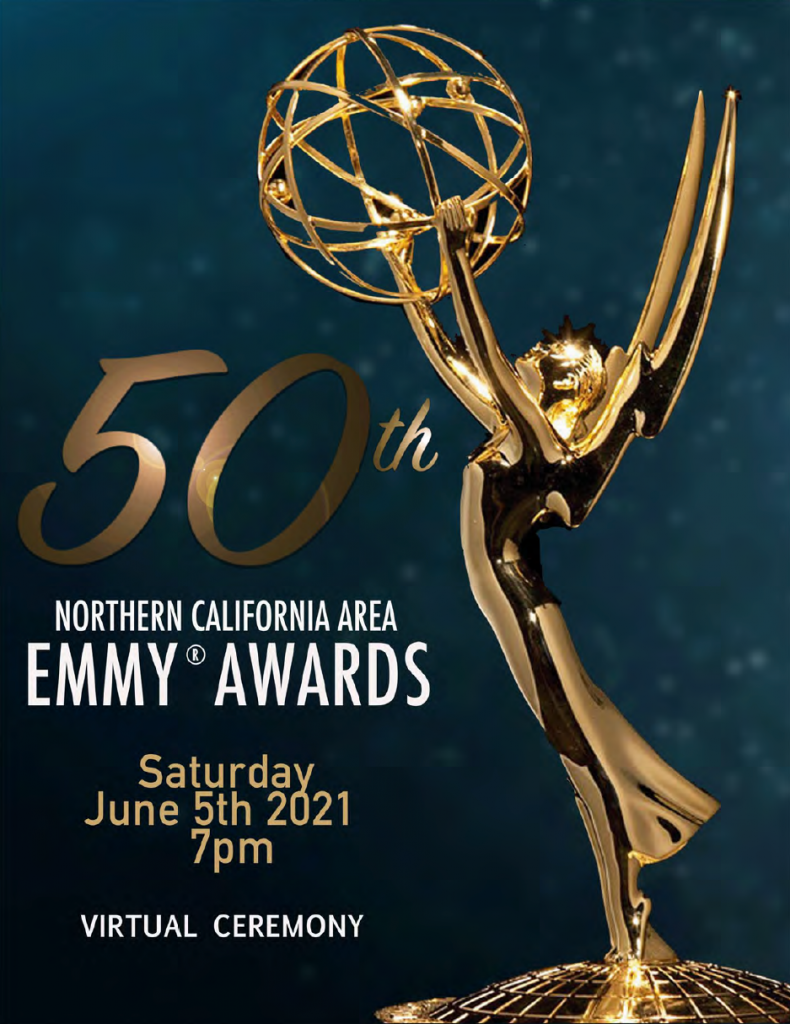 Virtual virtuosity. Emmy® 2021.
We couch-surfed, guzzled bubbly in the comforts of our homes and, thanks to social media in the midst of social distancing, we still managed to have a memorable Golden Gala Emmy® experience.
That applies to NBC 11's Jonathon Bloom, in particular. He tied a 25 year-old record by receiving six English Emmy® statuettes in one night.  While Jonathon never did tread our red carpet, he did wear out a red
curtain.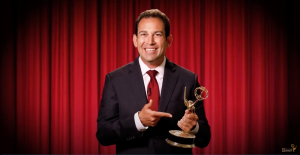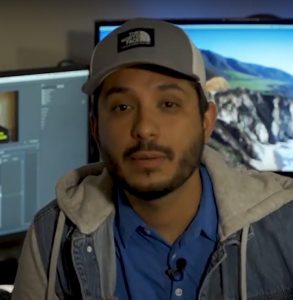 In the Spanish contest Maikel D'Agostino, photographer/editor at KUVS Univision 19 took home TEN Emmy® statues.
After 1,000 submissions, The Academy handed out 353 statuettes, 96 in Spanish and 257 in English. KNTV NBC Bay Area received 19 statuettes, including the award for Overall Excellence. KUVS Univision 19 received 12 awards and Overall Excellence in the Spanish contest.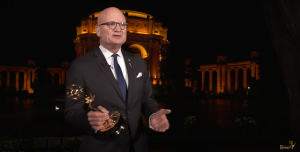 ABC7 News Wayne Freedman received the Governor's Award in recognition of his 40 years of reporting in this market.  "Survival in our business is an art," said Freedman in his speech. "The secret? Don't worry about impressing the person who hires you. Instead, impress the person who replaces the person who hired you, and then who replaces him, her, or they."
Freedman is a national trustee, a member of the National Awards Committee, and serves this chapter as Awards Chair.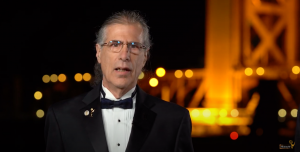 The Academy also awarded prestigious Governor's Citations to former President Steve Shlisky and KCRA's Jim Stimson.
Shlisky is retired from a long, distinguished editing career at KTVU.  He is now the Co-Chair/Instructor at Laney College Media Communications. Steve edited both our 2020 and 2021 Virtual Galas and remains an essential voice of wisdom for anyone who works with him.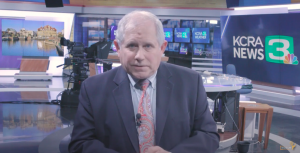 Stimson is the beloved and revered, long-term Assistant News Director at KCRA in Sacramento. Friends and colleagues describe Jim as the engine turning the cogs and spinning the wheels at that legacy station.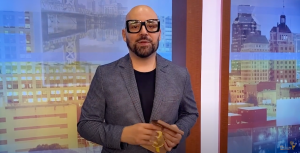 The Academy presented service medallions to Governor Luis Felipe Godinez, the News Director at KUVS in Sacramento, and to John Catchings, a long-term governor, Silver Circle member, and former reporter at KPIX.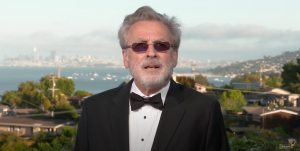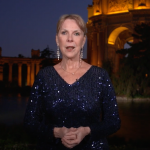 Joyce Mitchell produced this year's event. Mitchell is a Governor's Award recipient, a National Trustee, and Vice-President of the Sacramento region.  Joyce was more excited to present Wayne Freedman the Governors' Award than producing the show.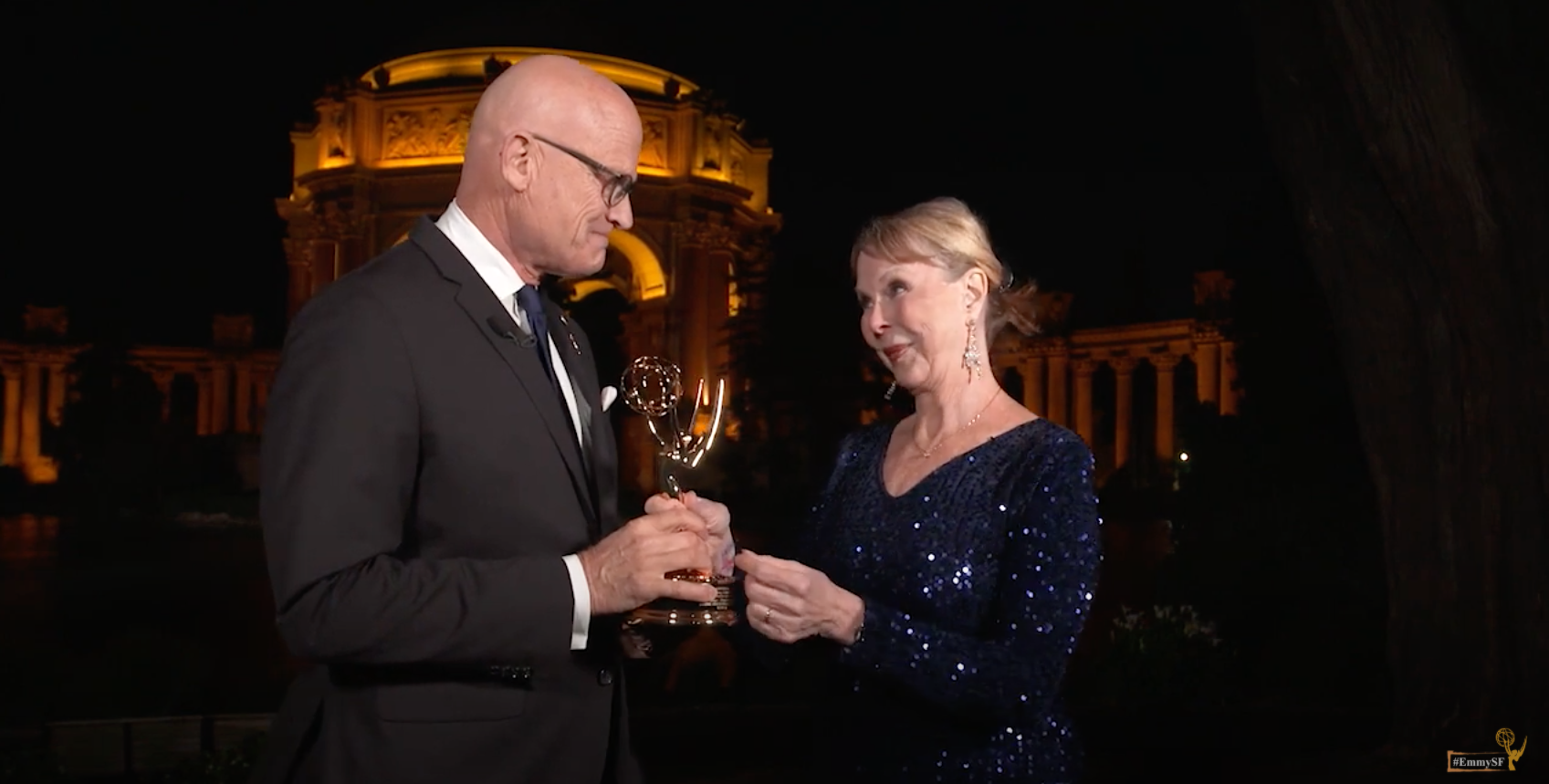 The Academy thanks Gulstan Dart and Edie Lambert (KCRA, Sacramento), Jairo Diaz-Pedraza (KUVS, Sacramento), Tabnie Dozier (KOLO, Reno), Luz Pena (ABC7, San Francisco), Vern Glenn (KPIX, San Francisco), and Pamela Young (KHON, Honolulu), for serving as presenters.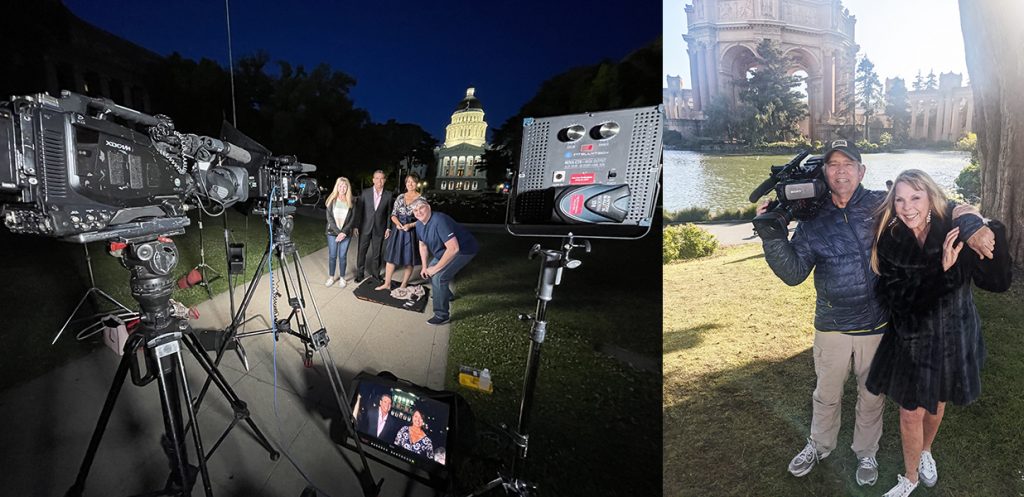 The Academy also thanks photographer Ken Day for making everyone look even better than they do in real life.
Special thanks to our sponsors Breathless Sparkling Wines and Cotchett, Pitre & McCarthy, LLP.


Mark your calendars, Saturday, June 11, 2022 at the Hilton Hotel Union Square for our 51st Gala, in person, with four course dinner.
Click to view Press Release with full list of recipients.
Click to view & download printable Gala Program
Click image to view Show or Zoom Party