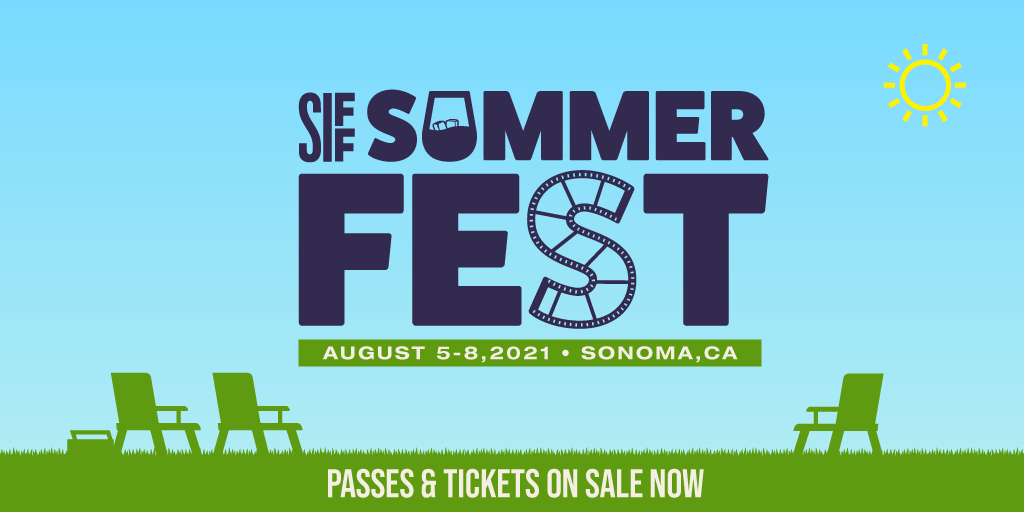 With the announcement on June 15 that California is open to public gatherings, the Sonoma International Film Festival (SIFF) will be one of the first non-profit organizations in Sonoma to host larger in-person events with SIFF SUMMERFEST on August 5-8. Indoor theatre & outdoor winery events are slated.
"We wanted to be the first to bring folks together again in Sonoma," said SIFF Artistic Director Kevin W. McNeely. "While our virtual festivals over the past two years were successful and expanded our audience, there is nothing quite like the collective experience of enjoying new films, and our unique brand of live entertainment, in person with others."
Ten films are making their premieres at SIFF SUMMERFEST. Half of all films were made by or about women.  The event features 40 narratives, documentaries and short films from 15 countries – the schedule was announced on July 1.
Opening Night kicks off on Thursday, August 5 at Sebastiani Theatre at 6 PM PT and Andrews Hall at 6:30 PM PT with the screening of documentary TOM PETTY, SOMEWHERE YOU FEEL FREE, a unique take on the Tom Petty legacy, diving deep into a condensed period of creativity and freedom for the legendary rock star. San Francisco-based tribute band Petty Theft will play acoustically prior to the screening at Sebastiani Theatre, and then play two sets following both in-person screenings at the SIFF SUMMERFEST Opening Night party at Reel & Brand.
An Opening Night Reception for SIFF SUMMERFEST Patron Passholders will be held at Edge at 4:30 PM PT. Tickets for the Opening Night party are available for $20 on a limited basis based on capacity. Food and beverage are available for purchase – complimentary open bar is included with the Patron Pass.
OTHER HIGHLIGHTS AT SIFF SUMMERFEST:
INDOOR EVENTS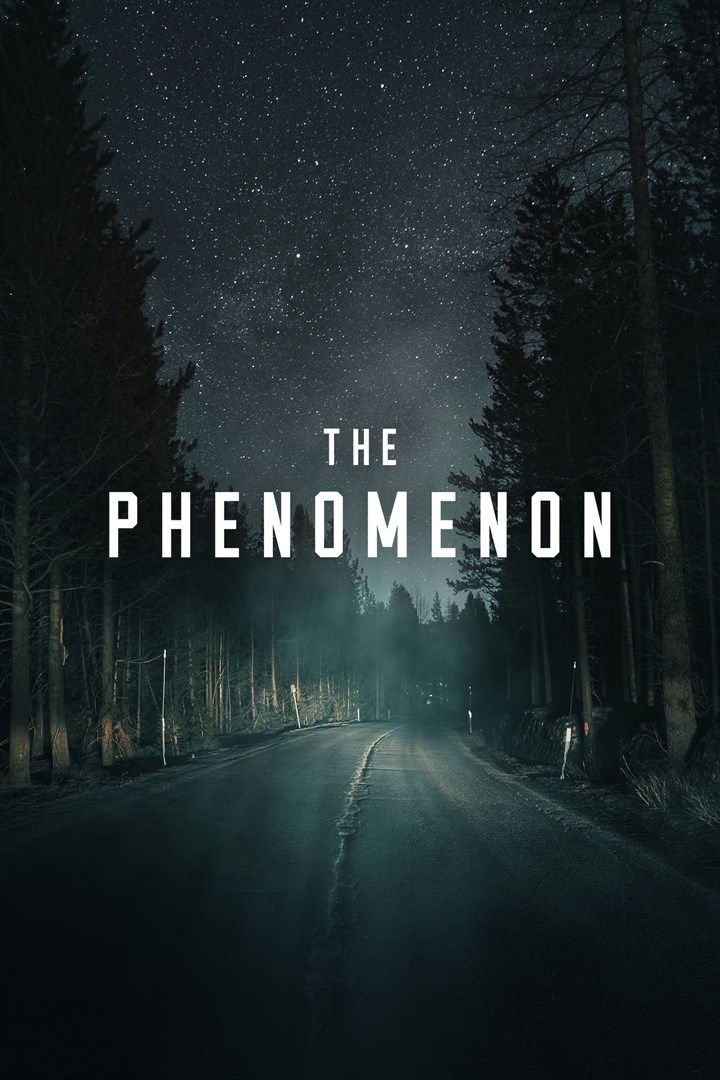 Saturday, August 7 | 5:30 PM PT at Sebastiani Theatre, free to the general public. The popular UFO Program – 10 years and running – is back with THE PHENOMENON (2020) produced by Sonoman Jim Ledwith and narrated by Peter Coyote. "People can rent or buy the film and see it at home on a smaller screen," said Director James Fox, "but I'm glad we can finally watch it in a theatre, as it was meant to be experienced." This feature-length documentary pieces together over 70 years of information to tell the definitive UFO history. 
Sunday, August 8 | 12 PM PT at Andrews Hall. SIFF's signature initiative — the Sonoma Valley High School Media Arts Program — also returns with this year's Student Showcase film compilation. Free to the general public – student and family reception to follow in the Peace Garden.
Friday through Sunday, forty new and SIFF2021 award-winning films screen at Sebastiani Theatre and Andrews Hall starting at 11 AM PT daily. Filmmakers and guests slated to attend include Ruth Meehan (director of SIFF2021 audience award winner THE BRIGHT SIDE making its live West Coast premiere), Tom Waller (director of THE CAVE), Congresswoman Barbara Lee (featured in SIFF2021 audience award winner BARBARA LEE SPEAKS TO POWER), Troy Christian (director of A PERFECT VINTAGE making its live World Premiere), and Kevin Smokler (director of VINYL NATION).
Notable new indy favorite films include FRIES, THE MOVIE produced by Chrissy Teigan, GIRLS CAN'T SURF directed by Christopher Neilus, MA BELLE, MY BEAUTY from director Marion Hill, SON OF MONARCHS from director Alexis Gambis, and VOODOO MacBETH by a team of directors – all screening in Sonoma for the first time.
OUTDOOR EVENTS
Friday, August 6 | 6 PM PT: Bring your lawn chairs and blankets to Chateau St. Jean Winery to enjoy live music before the outdoor screening of the just released romantic comedy SENIOR MOMENT starring William Shatner, Jean Smart, Christopher Lloyd and Esai Morales. SIFF SUMMERFEST Patron Passholders receive a special library wine tasting experience. 

Saturday, August 7 | 6 PM PT: SIFF Screen & Cuisine features a reception with select wines from Sojourn Cellars, and a film inspired dinner from Top Chef All Star and Folktable Restaurant Consulting Executive Chef Casey Thompson at Cornerstone. A live music set from San Francisco cult band THE MERMEN will play prior to the screening of THE VENTURES: STARS ON GUITARS, the documentary about the #1 instrumental rock band in the world, who created the iconic hits " Wipe Out" and "Hawaii 5-0" – with interviews from Jimmy Page, John Fogerty, Marky Ramone and other rock legends. The event is included with the SIFF Patron Pass – individual tickets for Screen & Cuisine, as well as a Music & Movie Only ticket are available on a limited basis based on capacity. 
Sunday, August 8 | 6 PM PT:  SIFF SUMMERFEST Closing Night at Viansa Winery featuring live music, Viansa's pizza oven and wine are available for purchase, prior to the North American premier of Australian feature film JUNE AGAIN, a heartfelt dramedy about a matriarch's reprieve from illness who brings her family together again. Bring your lawn chairs and blankets.
The full lineup of films and special events is available online at sonomafilmfest.org. Limited availability Patron ($525) and Film ($100) passes are on sale at SIFF SUMMERFEST PASSES. Individual tickets for the Opening Night party, outdoor winery screenings, SIFF Screen & Cuisine, Music & Movie Only on Saturday night, and individual film screenings may be available, based on capacity and pass-holder priority.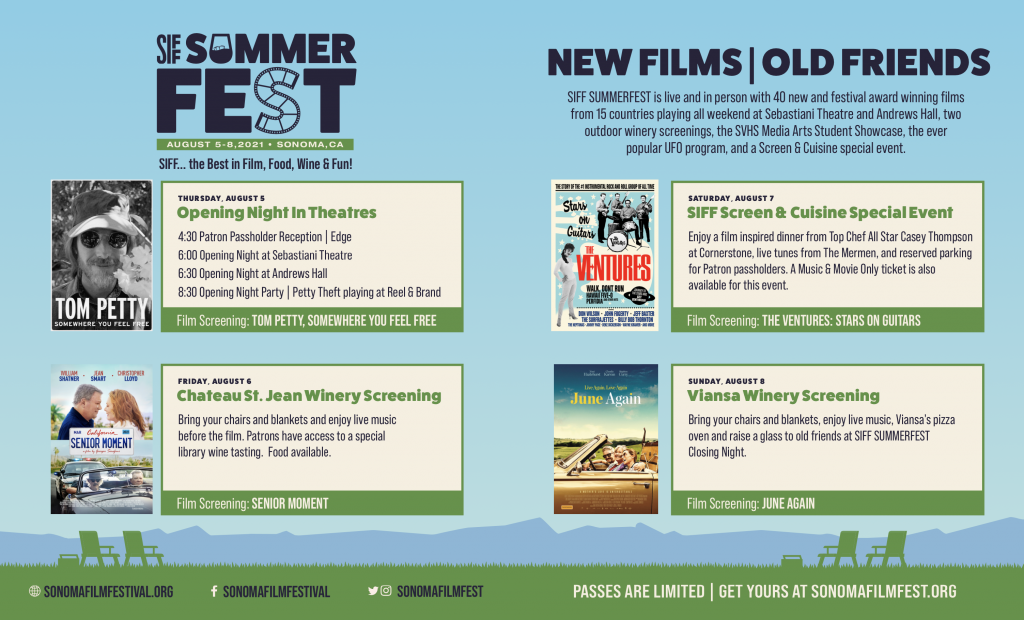 SIFF SUMMERFEST is made possible, in part, with funds from Creative Sonoma and National Endowment for the Arts.
Public health and safety guidelines will be followed for all events.