By Toby Momtaz
Education Committee Chair
---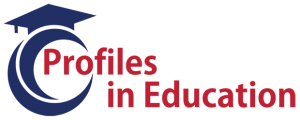 Profiles in Education is an effort to introduce media program educators in our region's high schools and colleges, as well as to recognize their achievement in offering career pathways in broadcast journalism, production and content creation to the future generation.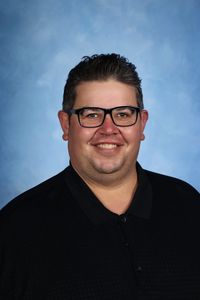 Meet Brendan Hogan. The 1995 graduate of Christian Brothers High School, Hogan attended San Diego State University and received a degree in Communications with an emphasis in New Media Studies – Television, Film, and Web Design.
KBFT (Brothers Falcon Television) started in 2002 with an idea for a video club and Live studio broadcasting program. Now in its 20th year, the program provides broadcasting and streaming news, and other events to the Christian Brothers High School community. Hogan said: "In my 17 years of teaching, we have added Live Sports Broadcasting, moved our newspaper online, and started a Podcast, Talon Talk."
Christian Brothers High School's Media Arts program currently has more than 180 students enrolled in classes that include the following:

Video Production I – Basic skills and preparation for all other Advanced Media courses.
KBFT/Broadcast Journalism – Television production class including writing, editing, filming, producing, and directing.
Sports Broadcasting – Production of live home games including updating and writing new sports articles daily on the RepU App.
Advanced Media Arts – Non-fiction film courses.
CBTalon.com – Weekly publication of Christian Brothers centered stories.
Advanced Journalism (Yearbook) – Taking pictures, edit spreads and layouts, and interview students.
Christian Brothers High School's Media Arts program students have won multiple awards from the Student Television Network and the NorCal Media Educators awards. Over the last 20 years, they have been awarded the #1 News Broadcast in the Nation six times, as well as being awarded multiple national awards from the STN Convention including Music Video, News Commentary, Live Sports Broadcast, Sports Commentary, Film, and Short Story competitions.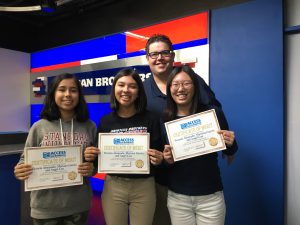 Some of Christian Brothers High School's Media Arts program's notable alumni include the following:
Liz Chavolla an Emmy® award winner whose Emmy® award is on display in the high school's trophy case as a thank you to her education at Christian Brothers High School.
Trevor Rapp who owns Corporate Filming and Events, a production company based in Long Beach, CA
Reanne Cooper who is a producer for the show, Black-ish.
Christian Groen who is an animation director.
Emma Bradford a University of Southern California graduate and who currently works as a set designer in Los Angeles.
Stacey Howell, MD who was awarded a national award for her video documenting a knee replacement video.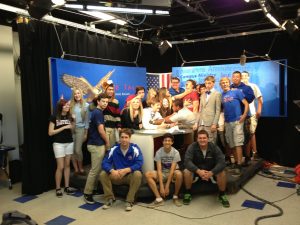 Hogan said: "I teach Media because I think Media Literacy is more important that ever. Our children are bombarded by media messages and without critical thinking and basic media understanding my students are more susceptible to fake news and persuasion.  I use Video Production, Journalism and Film Production to teach students how to decode the new media landscape. If my students go on to continue to create and be a part of the next chapter of media so be it, but they will go on knowing they have a responsibility to serve their audience and the greater good."
Here are some of Christian Brothers High School's Media Arts program's winning videos from over the years"
First Place News Commentary

First Place Music Video

2012 First Place Commentary

2018 Crazy 8 hour Film Second Place Winner

2022 Sports Commentary Second Place Winner

---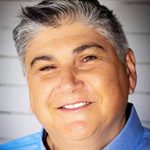 Toby Momtaz is a Producer at PBS KVIE in Sacramento, California
Monthly Profiles in Education from our region
NATAS welcomes contributions to the Profiles in Education from all chapter areas.
To be included, please contact Toby Momtaz at toby@emmysf.tv.