By Joyce Mitchell
Governor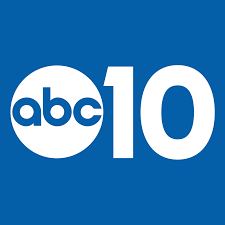 Sacramento's ABC10 is celebrating after receiving five Edward R. Murrow Awards. Specifically, four Murrows honored the Fire – Power- Money team that's been at the forefront of covering California's wildfire crisis, including the danger of PG&E's power lines, and how the company reportedly avoids accountability.
The team was assembled a few years ago to tackle in-depth coverage of the issue. Another Murrow was awarded for feature reporting.
"I am proud of the gifted journalists at ABC10 and their commitment and passion for sharing impactful stories that hold the powerful accountable and shed light on important issues that impact our community," said President and General Manager Risa Omega.
The regional Murrow Awards honored ABC10 in the following categories:
Continuing Coverage Fire-Power- Money: Crime and Politics
Excellence in Writing for Fire-Power-Money: The French Laundry Connection
Investigative Reporting for Fire-Power-Money: The French Laundry Connection
News Series for the Fire-Power-Money reporting project
Feature Reporting for Women in Firefighting
ABC10 is also proud to announce that the station received 27 Emmy nominations for the 51st Emmy Awards and Gala. That Gala is slated for June 11, 2022 at the San Francisco Hilton, Union Square. Earlier this year, Fire-Power-Money received a prestigious Alfred I. DuPont Award for an investigative series on Pacific Gas & Electric Company's role in the deadliest wildfire in California's history.
Congratulations ABC10!