By Toby Momtaz
Education Committee Chair
---

Celebrate Women's History Month


Commemorating and encouraging the study, observance
and celebration of the vital role of women in American history.
Learn more here.
---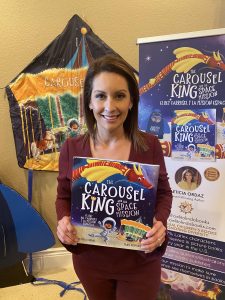 Sacramento – Leticia Ordaz is the founder of bilingual publishing house Cielito Lindo Books and an award-winning children's book author at the International Latino Book Awards. Ordaz is also an Emmy-nominated anchor/reporter at KCRA in Sacramento, California, who  is the author of The Adventures of Mr. Macaw, That Girl on TV Could Be Me! The Journey of a Latina News Anchor, and Mr. Macaw's Paleta Adventure.
Ordaz's fourth children's book titled The Carousel King and the Space Mission is being released this month. This enchanting children's book is for ages four to eight. If you or your little one like out-of-this-world adventures, stories of bravery, and discovering endless possibilities, then you'll love seven-time International Latino Book Awards-winner Leticia Ordaz's cosmic blast.
As a literacy ambassador, Ordaz is excited to share bilingual stories with children around the world, and hopes to break barriers and change statistics that currently show only 7% of children's books feature Latinx characters or subjects, and there are only 10% Latinx authors and illustrators in the U.S.

---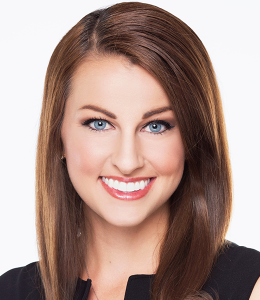 Hawaii – Wake Up 2Day weather caster and co-anchor Kelly Simek can sleep an hour later, having been named the new co-host of Living 808, which follows the morning news. Simek will join the Living 808 team of John Veneri and Mikey Moniz, replacing Tannya Joaquin, who has decided to spend more time with family. Joaquin will still be a contributor to the show's content.
A native of Carlsbad, California, Simek is a communications/meteorology graduate of the University of Hawaii.

---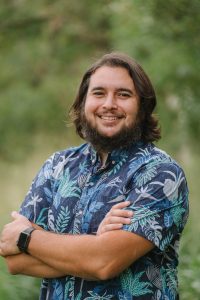 Hawaii – Living 808 will also be working with a new Executive Producer. Bobby Ewing has been ensconced in the KHON2 studio for the past four years as a freelancer for Living 808, Sam Choy in the Kitchen and Modern Wahine.
KHON General Manager Kristina Lockwood says Ewing's background as a Producer, Videographer, and Production Manager make him a perfect a fit for the mid-morning and early afternoon program. "He is a super creative idea person with great people skills, organizational skills, and experience. He has already been a great asset to KHON, so now we are fortunate to have him as a full time team member!"

---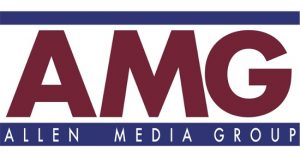 Hawaii – KITV4 is beefing up its news content by adding an extra hour to Good Morning Hawaii. The news program will now air from 4:30 am to 8am. The Sunday evening schedule will add a 6pm newscast with Diane Ako and Paul Drewes.
The Allen Media station recently purchased Japanese language station KIKU and will now simulcast news on the station. KITV4, previously a Lilly station, is now off the Lilly hub on the mainland and operating from its own master control.

---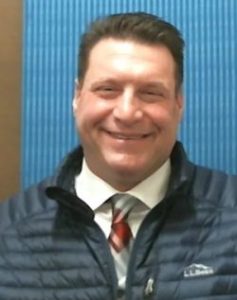 Hawaii – KTVN reporter and multimedia journalist Jefferson Tyler is moving to KITV in Honolulu. Tyler who graduated from Emerson College in Boston with a degree in journalism, had previously worked at KYOU in Ottumwa, Iowa and KMID in Midland, Texas.
Tyler's move to Hawaii isn't the only big change in his life, as he's also expecting his second child, Lilly Belle this month.
In addition to his day job, Tyler also serves on NATAS SF/NorCal chapter's Board of Governors.

---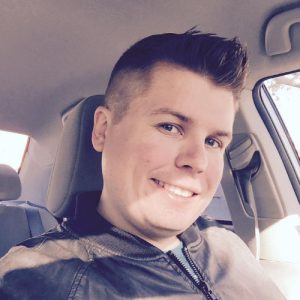 Bay Area – KNTV NBC Bay Area in San Jose has promoted Justin Lowenhagen to producer of its weekday morning 11 AM newscast. For the last three years, Lowenhagen has been a producer and writer of the station's weekday morning "Today in the Bay" broadcasts.

---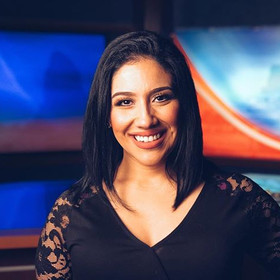 CHICO / REDDING – Nazy Javid (Vice President Smaller Markets) joined KRCR/KCVU as the Assistant News Director and new main Anchor on Daybreak. Javid who attended the University of California, Davis, graduating with a bachelor of arts degree, double majoring in pre-law Political Science and Communications, began her broadcast journalism career as a reporter in the San Francisco market for The Bay Area's KFTY TV50 in 2005.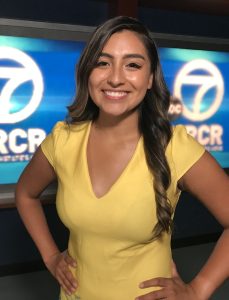 Reporter Daisey Caballero is now a fill-in weekend weather forecaster at KRCR/KCVU. Caballero is an Oregon coast native attended Southwestern Oregon Community College to obtain her Associate's Degree, and moved on to University of Oregon to pursue her journalism career at the School of Journalism and Mass Communications in Eugene. Caballero joined KRCR News Channel 7 right after graduating with her broadcast journalism degree in December 2019.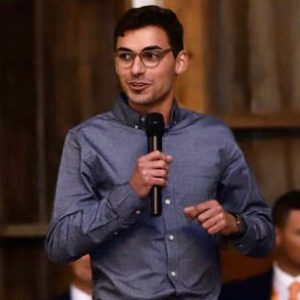 Sam Chimenti was promoted from Production Assistant to Reporter for KRCR/KCVU. Chimenti who is a graduate of California State University, Sacramento, joined the station back in January of this year. Chimenti has long aspired to be a sports broadcaster, and is currently co-hosting a popular podcast covering the Sacramento Kings.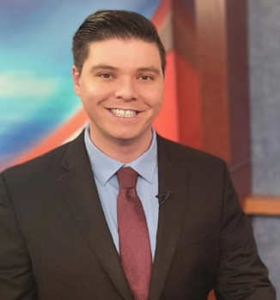 Eureka – Michael Patterson was promoted to News Manager for KAEF/KBVU. The Southern California native moved to Humboldt County in July 2020 after working for a year as a morning news reporter for KRCR in Chico. Patterson who grew up in San Diego, completed his undergraduate degree in broadcast journalism at California State University, Fullerton.

---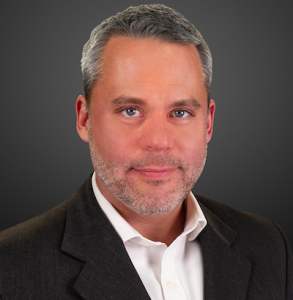 Sacramento – CBS Sacramento News Director Mike Dello Stritto has been named VP and News Director at CBS Los Angeles, including KCBS-KCAL, the CBS News Los Angeles streaming channel and CBSLA.com. Dello Stritto had been the news director at KOVR-KMAX, CBS News Sacramento and CBSSacramento.com since 2018.
"Thankfully, we didn't have to go very far to find an ideal leader," said Joel Vilmenay, president and general manager of CBS Los Angeles. "Mike joins us after having done exceptional work at our stations in Sacramento and San Francisco. We are excited to welcome him to our CBS Los Angeles team as we work to ensure a smooth transition and build on the success we have had on our broadcast, streaming and digital platforms."
Dello Stritto started working as a reporter at KOVR in 2006. Three years later, he transitioned to news department management when he was named managing editor at KOVR and KMAX. He was promoted to assistant news director in 2012 and then moved to KPIX in San Francisco, where he worked as managing editor before to moving back to Sacramento as news director at KOVR and KMAX.
"It is a pleasure to be able to promote Mike, who we consider to be among the finest local news executives in the country. We are excited to have our Los Angeles team get to know him," said CBS Stations president Jennifer Mitchell. "As someone who has been on both sides of the camera, starting as a weather forecaster in Gainesville, Florida, more than 20 years ago, Mike has great perspective on the importance of every role inside a newsroom."
"I am excited to join the team at CBS 2, KCAL 9 and CBS News Los Angeles," Dello Stritto said. "Harnessing the power of two TV stations and our CBS News Los Angeles stream allows us to deliver an unparalleled local product. I am grateful for the support I have received from Joel, Jennifer and the other members of the CBS News and Stations leadership team, and I feel very fortunate to be succeeding my friend and esteemed colleague, Andrea."
Dello Stritto has also worked as a news director at KTNV in Las Vegas, and as a reporter in Chattanooga, Tennessee; West Palm Beach, Florida; and Las Vegas.

---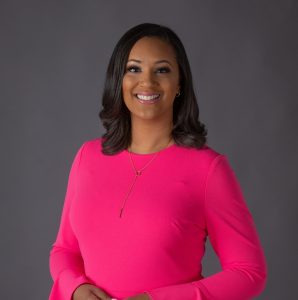 Sacramento – Brandi Cummings has been promoted to morning news anchor at KCRA. Cummings who anchored weekends and reported weekdays said: "I'm excited to share this incredible news but honestly it hasn't really hit me yet! I'm honored and humbled to have been selected to move into this position. Its not lost on me that this announcement comes during Black History Month. I now join a short list of African Americans to have been named anchors at KCRA. I don't take for granted the enormous responsibility. Thank you to people like Adrian Woodfork, Ginger Rutland and Adrienne Bankert who blazed the trail that I now walk."
Cummings joined the KCRA news team in April 2018 as a general assignment reporter. Prior to KCRA, Cummings worked at WAVY/WVBT in Portsmouth, Virginia, and before that she worked as a morning anchor at WTOC in Savannah, Georgia.
Cummings has several honors which include awards from the Virginia Associated Press and the South Carolina Associated Press, as well as being a two-time National Association of Black Journalist Salute to Excellence Award winner.

---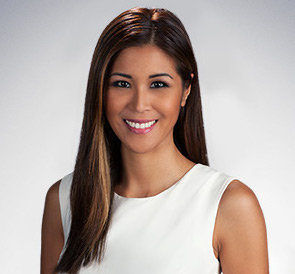 Bay Area – KPIX reporter calling it quits, citing Work-Life Balance. In a post on social media, reporter Maria Cid Medina announced her decision to leave the business after nearly 20 years. Cid Medina said she is hanging up her "full-time reporter hat" after nearly seven years at the San Francisco CBS owned station.
"After losing my son a year and a half ago, I started to look back on a career that didn't give me the life-work balance my family deserves," Cid Medina wrote. "I've missed so many family dinners, school events, birthdays, weddings, holidays and have worked weekends, mornings and nights. I can't turn back the hands of time. But I wish I could."
Cid Medina said that what sticks in her mind most is a conversation she had with her son when he was five where she couldn't take the day off for his Mother's Day event at school. "It was ratings month, and my boss at my former station had a strict policy that we were not allowed to request vacation days," Cid Medina said. "I was new, and I felt pressured not to play hooky. My son turned to me and said, 'Maybe you should get a new boss. 'She's not nice.' It broke my heart."
Cid Medina said she'd be on-air for "a couple more weeks and will hopefully continue to be able to tell stories now and then, so this isn't 'goodbye' forever." Cid Medina started working at the station in 2015 after working at KOVR in Sacramento. Cid Medina has also worked in Albuquerque, New Mexico and Yakima, Washington.

---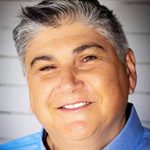 Toby Momtaz is a Producer at PBS KVIE in Sacramento, California
Monthly Tidbits From Our Chapter's Markets
NATAS welcomes contributions to the Regional Roundup from all Chapter markets. To be included, please contact Toby Momtaz at toby@emmysf.tv.