By Carolyn Johnson
TV Reporter
My first day on the job at KGO-TV led to my first ever TV appearance. The downside was I was portraying a woman with a sexually transmitted disease. Medical producer Penelope Dunham needed b-roll for her nationally syndicated show, "Dr. Edell's Medical Journal," and she explained helping with shots like this was part of my job description. And so I went along, awkwardly holding the hand of another production assistant.
Weeks later, she convinced me to have my pimples popped for a segment on acne. "No one will recognize you! You'll be having a fancy facial wearing a turban!" Of course, I heard from a college friend across the country who saw the segment and me. I did finally say no to a re-enactment of a lusty conversation about condoms. But by then Penelope had become a dear friend and mentor. She was passionate about producing— so gifted at boiling down complex medical topics and finding visual ways to tell these stories. And of course, convincing people to share their private, sometimes embarrassing medical conditions with the world.
Penelope Candace Dunham came to television mid-life— bringing the creativity she honed as a potter and her love of learning, initially fostered at UC Berkeley where she graduated with a BA in English. She actually returned to college in her late 30s, studying broadcasting at San Francisco State. She excelled in everything while there: writing, producing and directing.
Her talent soon landed her a job in the special projects unit at Channel 7. Once she had her foot in the door, she set to work making herself indispensable. No task was too small or too big, and she all but lived at the station. Her exhaustive research, persistence, and ability to talk people into sharing intimate details of their private lives on camera made her the perfect producer for the newly hired Dr. Dean Edell. Their partnership lasted for decades, but she also branched out into environmental coverage, working closely with Pete Giddings as well as Joel Bartlett, Leigh Glasser and Brian Hackney. The station dubbed them the Naturalists… I'm sure P wishes she could've taken credit for that title.
Penelope worked long hours, tirelessly producing segments and shows, but she was also deeply devoted to her friends— incredibly generous and loyal. She loved shepherding interns and production assistants. She was the first to encourage me to transition from producing to reporting, becoming my biggest cheerleader and never allowing me to let up on my quest to find an on-camera job.
When Penelope decided to retire in 2008, she went back to her roots— making jewelry full time and teaching classes in precious metal clay, all the while forging new friendships and sharing her wonderful sense of humor with her deep, genuine laugh. She named her new company "Penelope's Passion," and we joked about what some might think she was selling. She spent her last two years in Napa where she could stretch her retirement dollars and continued to dream big. P had plans for her future and her beloved cat Mufasa. She remained very close with Dean Edell, sharing her hopes and wishes with him and as always, refusing most of his sound advice. Penelope lived her life her way, and despite the decline in her health, none of us expected her to actually leave us this soon. RIP Penelope, I hope you're enjoying the sound of the crashing waves of Kauai, the scent of plumeria, the warmth of the sun and the deep love of all those who miss you here on earth.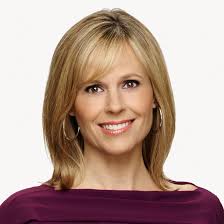 Carolyn Johnson is a California-based television anchor and reporter. Until May 23, 2014, she was the co-anchor of KGO-TV San Francisco News at 6 and 11 PM Monday through Friday.