By Randy Forsman
NATAS Chapter President
I'm excited to announce the recipients of The Governors' Award, The Governors' Citation, and The Governors' Service Medallion. These awards will be presented at the 51st Annual Northern California Emmy® Awards to be held June 11, 2022 at Hilton San Francisco Union Square.
The Board of Governors of the San Francisco / Northern California Chapter of The National Academy of Television Arts & Sciences considered several candidates at our April board meeting. Please join me in congratulating these well-deserving individuals.
The Governor's Award is the highest Award a local chapter can bestow.  For recognition of achievements by individuals, organizations or companies which do not fall within the structure of the Chapter's regular Area Awards. Historically, Board of Governors Awards are for truly outstanding and unique accomplishments or for achievements of some duration and durability. For this award an Emmy® Statuette is given. There is the possibility of one award, more than one award, or no award.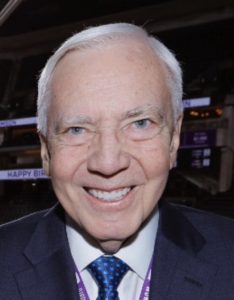 This year, The Governors' Award recipient is Gary Gerould. Gerould is a legendary sportscaster who has worked in TV and radio for 67 years. He's best known as the voice of the NBA's Sacramento Kings and has been doing play-by-play for them since 1985. He recently logged a milestone – calling 2,500 NBA games. Simultaneously, for 37 years, Gerould was a motor sports reporter for ABC and ESPN.
Gerould got his start in broadcasting at the age of 15 on a local telegraph station in Midland, Michigan. His passion for sports coupled with the emerging broadcasting industry landed him a job at KHSL TV and radio in Chico, California. Then, it was on to KCRA-TV in Sacramento where he worked as a sports reporter/anchor from 1965 to 1977. After leaving KCRA, Gerould went freelance, covering auto racing assignments including Formula One and Indianapolis 500. Mentoring along the way, his son  is now a known sportscaster and personality.
Gerould has aggressively supported Northern California motor sports, donating time, energy, and money to preserve the rich history of various tracks including the Calistoga Speedway. Gerould has stepped away from calling motor sports because of the hectic schedule. At 76, he remains one of the NBA's longest-tenured announcers.
The Governors' Citation is for the same kinds of achievements as The Governors' Award, but to a lesser degree. This year our Chapter will be awards three Governors' Citations!

The first recipient of The Governors' Citation is Alison Gibson. This June marks the end of Gibson's 30th year of service to our Chapter. She is currently our treasurer, and has served as alternate trustee, education chair, finance chair, student liaison, and national trustee; a position she has held four times for a total of sixteen year and was recently re-elected for a new two-year term starting July 1, 2022.
Gibson's expertise in budget and production management comes with many years of experience in the Bay Area and abroad. She is the owner of MediaCool and Timeline Productions, two strategic communications companies she founded in 1991 to serve broadcasters, corporations, and the legal community.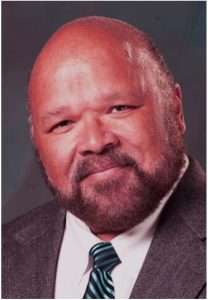 The second recipient of The Governors' Citation is Professor Robert Rucker. Rucker has led a long and distinguished career in the fields of broadcast journalism and education. His rise from a first-time reporter and anchor in Des Moines to the weekend anchor desk in Philadelphia to national prominence in CNN's San Francisco bureau was meteoric. But for all of his accomplishments in the broadcast industry, it is likely that his most enduring legacy will be as an educator and inspiration to generations of journalists who he has taught, mentored, and advised over the past three decades.
He inspires, encourages, nurtures, nudges and calls on each and every student to become the best version of themselves. He has also been an industry leader in leading young journalists through thought-provoking and at times challenging conversations about diversity of opinion and experience. These conversations lay the foundation for young journalists to better and more sensitively cover the communities in which they work and to become newsroom leaders themselves.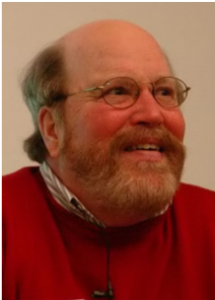 The third and final recipient of The Governors' Citation is James H. Spalding Jr. Spalding, Principal of Spalding & Company, has more than forty years of professional, managerial, and administrative experience in production, distribution, broadcast, and media communication business including non-profit organizations. He provides tax advice and preparation services, financial and general management consulting services to the businesses and professionals in the film and video community and a variety of other enterprises. In addition, the company provides accounting and computer consulting.
Jim joined the Academy in 1988 and has been Treasurer or Finance Chair most years until present.  He is also our pro-bono CPA and files our taxes every year
Finally, we have two recipients for The Governors' Service Medallion. This is awarded for outstanding service of time and talents to the Academy and Board of Governors. Candidates must have been actively involved with the Academy for a minimum of five years.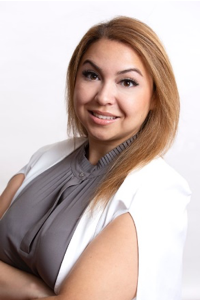 Our first Governors' Medallion recipient is Larena Baldazo. Since joining the board in 2017, she has been actively involved in our Chapter and was appointed as Marketing Chair and Off Camera Editor in 2018. Her efforts each and every month ensure that this newsletter is full of compelling articles showcasing our Chapter. Baldazo is also actively involved with our social media. Her and her team work hard to keep our membership informed and engaged.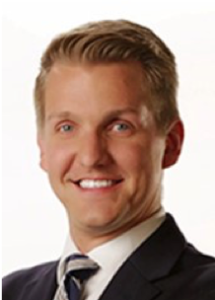 The second Governors' Service Medallion goes to Brooks Jarosz. Jarosz joined our board in 2018, but before coming to San Francisco / Northern California, he spend seven years on the board of the Ohio Valley Chapter of NATAS. A dedicated and passionate board member, his efforts have been instrumental in launching our Mentor Match program which has seen great success under his guidance. Soon you will know him as President Brooks Jarosz, as he was recently elected to serve as the next leader of our chapter beginning July 1, 2022.
Congratulations once again to all recipients of The Governors' Award, The Governors' Citation, and The Governors' Service Medallion. I hope you will join me to congratulate them in person when the awards are presented at the 51st Annual Northern California Emmy® Awards to be held June 11, 2022 at Hilton San Francisco Union Square.