FORMER KRON NEWS DIRECTOR BECOMES PRESIDENT-GM OF NBC BAY AREA AND TELEMUNDO 48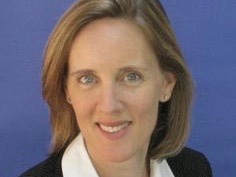 Stacy Owen, a UC Berkeley graduate, has returned to the Bay Area to serve as president and general manager of KNTV NBC Bay Area and Telemundo 48, the NBC-owned and Telemundo-owned stations for the nation's sixth largest television market. The appointment was announced by NBC Universal Owned Television Stations, a division of NBCUniversal.
In her new role, Owen, who most recently served as assistant news director at KNBC in Los Angeles, oversees all operations of both stations including news, sales, marketing and promotions, technology, digital and community affairs.
"Stacy is a talented news professional and a strategic thinker," said Valerie Staab, president, NBCUniversal Owned Television Stations. "She has served as news director for three stations prior to joining us in Los Angeles to help strengthen KNBC's news efforts. She is a collaborative, inspiring manager, and a dedicated local broadcaster."
"I'm thrilled to welcome Stacy to our Telemundo stations family," said Manuel Martinez, president, Telemundo Station Group. "Her experience will serve all of our teams well as we continue to drive growth and innovation for Spanish-speaking viewers of the San Francisco area."
Owen is a Southern California native, but certainly knows the Bay Area and northern California. She attended UC Berkeley, where she was an English major, with an interest in law and political science. She also spent three years at KRON in San Francisco as a news director, and four years at KXTV in Sacramento as the station's multimedia news director.
Overall, Owen has more than 20 years of experience in broadcast news. Prior to landing at KNBC, she worked at WLWT in Cincinnati, where she served as news director for three years.
"As a member of the NBC family these past five years, I have watched NBC Bay Area and Telemundo 48 grow and innovate into the strong stations they are today," said Owen. "It is a privilege to lead these teams as we build on that success, and work together to make a difference in the lives of our viewers across all our platforms."