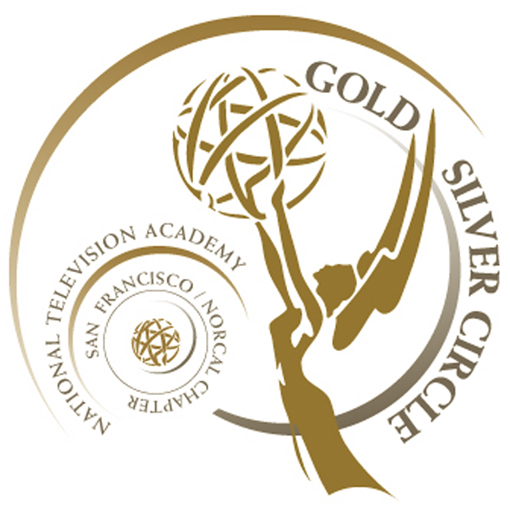 Much to celebrate this year. The good news emerging is that the Gold & Silver Circle announces 2021 inductees for the SF/NorCal NATAS honor society, recognizing decades of service to the television industry.
Silver acknowledges 25+ years of contribution to the betterment of the television industry and community. The Gold Circle salutes individuals who've spent 50+ years in television, many who continue to work and give back to students and communities where they live.
Therefore, it is with great honor that SF/NorCal NATAS announces two Gold Circle recipients and seven Silver Circle inductees. The Gold & Silver Circle Class of 2021 will be inducted on Saturday, November 13th via an online virtual event. Enjoy cocktails and chatting with friends and colleagues beginning at 6:30 PM on Zoom. The induction ceremony begins at 7 PM.  The event is FREE to everyone, though you do need to RSVP to get the link.
The 2021 Gold & Silver Circle this year include nine outstanding TV professionals. Two will be recognized in the Gold Circle. Joe Moore and Barry Tompkins are being saluted for their active engagement in television broadcasting for 50-years or more.
Moore is a news anchor at KHON 2 in Honolulu, Hawaii. First hired as a sportscaster at KGMB in 1969, he signed-on to the KHON 2 anchor desk in 1980. Before that, he worked two-years as an Army broadcast journalist.
Tompkins covers sports in just about every arena you could imagine. The four-time Emmy® Award recipient started his career at KPIX in 1968 and has since moved on to NBC Network, HBO, ESPN FOX sports and currently does the ShoBox and Championship Boxing series for Showtime.
Being inducted into the Silver Circle, recognizing more than 25-years of contributions to the television industry are six outstanding broadcasters:
Stephanie Adrouny, KNTV NBC Bay Area, San Jose, Vice President News
Laura Anthony, KGO ABC 7, San Francisco, Reporter
Michael Finney, KGO ABC 7, San Francisco, Consumer Reporter
Stanton Tang, KOLO 8, Reno, News Director
Eric Thomas, KGO ABC 7, San Francisco, Reporter (retired)
Adrian Woodfork, KCRA 3, Sacramento, Photographer/Reporter/Host (retired)
Frank Zamacona, Zamacona Productions, Producer/Director
All of the inductees have made a difference in their television markets, working hard to endure and achieve, while also giving back to the community. Their contributions are significant and they have distinguished themselves within the industry. Professionals going into Gold Circle are elected by the NATAS Chapter Board of Directors. Silver Circle inductees are elected by peers.
The Gold & Silver Circle virtual event is an opportunity to see and say "hello" to peers and always a trip down memory lane. Though virtual again this year out of concerns due to the pandemic, it's remains a powerful experience seeing "old" friends and people who've worked side-by-side in the field and newsrooms. It's our chapter's "Broadcasting Hall of Fame," said Awards Chair Wayne Freedman.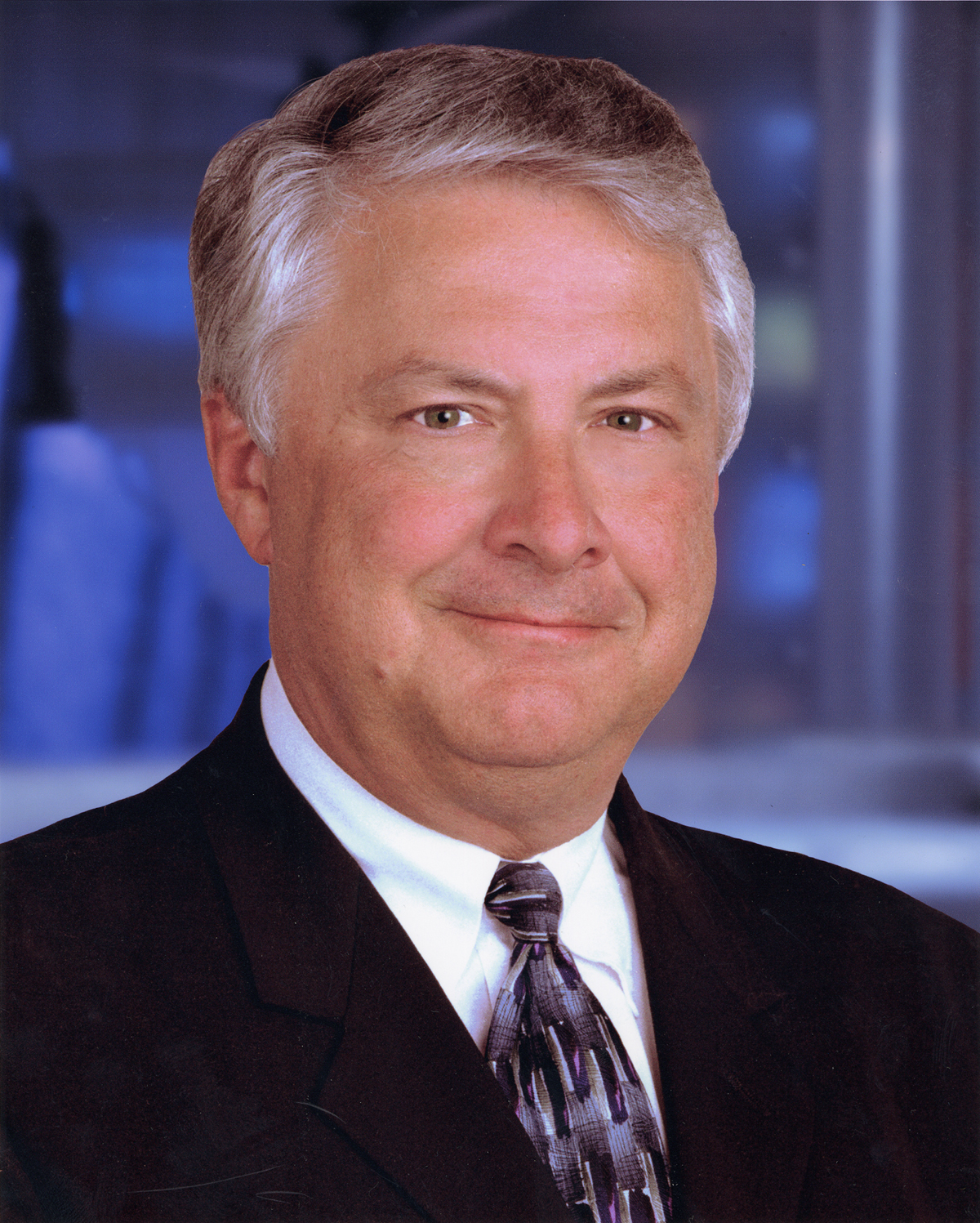 KTVU's Tom Vacar (SC'03) hosts the virtual induction ceremony November 13th and promises to bring a little fun with him. The academy is excited to have members and friends honor these deserving people during the virtual cocktail party and event.
College Scholarships
As always, the Gold & Silver Circle supports students, allowing the television academy to present college scholarships to students throughout the region. More about scholarship opportunities are on our website's STUDENTS page.
During these challenging times of COVID-19, one thing remains certain: SF/NorCal NATAS serves members and the industry. The Gold & Silver Circles again are societies of honor, documenting history and people who have in some cases, pioneered and – in all cases – contributed to television.
Click to RSVP to attend FREE event
THE GOLD & SILVER CIRCLE CLASS OF 2021
GOLD CIRCLE CLASS OF 2021
Joe Moore – Anchor, KHON 2, Honolulu, Hawaii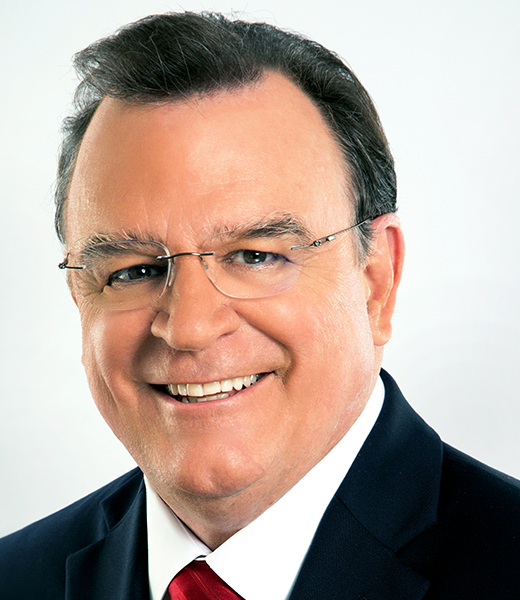 With more than 50-years working on television in Hawaii, Anchor Joe Moore is an experienced television veteran. In fact, he's almost an institution on the islands. Moore's career started after a two-year stint as an Army broadcast journalist. He was then hired as a sportscaster at KGMB in 1969. That was exactly 52-years ago. He moved to the news anchor desk at KHON2 in 1980, walking viewers through major historical events including the explosion of the space shuttle Challenger, Hurricanes Iwa and Iniki, the many eruptions of Kilauea Volcano and the attempted assassination of President Ronald Regan. Moore graduated from The Defense Information School in Indianapolis, and also attended University of Maryland. When not in the newsroom or holding down the anchor desk, Moore writes for theater and acts on stage in regional theatre productions.  He loves watching plays, movies, and listening to music. When it came to getting into television news as a career, Moore said that it seemed an obvious choice given his background in broadcasting during the time he spent in Vietnam. Though he also has a passion for theater, he saw TV as more reliable.  "It seemed a more dependable way to make a living and provide for a family than acting or writing," said Moore.  Half a century later, sure seems that decision has paid off.
Barry Tompkins – Sportscaster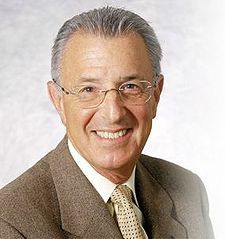 Seasoned sportscaster best describes Gold Circle inductee Barry Tompkins. Fifty-years in television, he's a four-time Emmy® Award recipient having starting his career in 1968 at San Francisco station KPIX TV. From there, he's worked at NBC Network, HBO, ESPN, FOX Sports and currently does the ShoBox and Championship Boxing series for Showtime. Tompkins is a powerhouse, having done play-by-play commentary for the Super Bowl, Rose Bowl, NCAA Final Four, nearly ten Olympic Games, Tour de France, Wimbledon, San Francisco Giants baseball and more than two-hundred World Championship fights. And that's just a taste of the work he's done. His sports broadcasting experience is vast and varied. In addition to play-by-play, he's covered the Masters, U.S. Open, British Open and PGA golf events along with the Indy 500 and hockey Stanley Cup. If it's sports-related, there's a good chance Tompkins has covered it. Now, marry that extensive sports background with a little fun and you'll find that he also writes a humor column for the Marin Independent Journal and is a contributing columnist for Comcast Sports Net Bay Area. Add to all of that, Tompkins is a mentor and teachers Storytelling for Television at Dominican University in San Rafael, CA. The message here could be – you get back ten-fold what you give.
SILVER CIRCLE CLASS OF 2021 
Stephanie Adrouny – Vice President News / KNTV NBC Bay Area, San Jose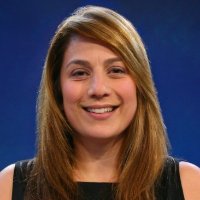 From Santa Barbara to San Francisco – and from assignment editor to Vice President of News for NBC Bay Area, Stephanie Adrouny knows television. Now with KNTV, she is part of the NBC Universal Owned Television Stations Group and oversees the local news operation for the San Francisco Bay Area. While in college earning a degree in Political Science at UC Santa Barbara, Adrouny started her broadcasting career working for KCSB radio. She then broke into television, getting hired at ABC affiliate KEYT in Santa Barbara as an assignment editor. She moved to producer and then executive producer before returning home to the Bay Area in the late 90s. She went to KNTV when it was an ABC affiliate for the greater San Jose area. Then it was on to KGO ABC7, working through the ranks from 11PM producer to Assistant News Director. In 2014, Adrouny left KGO for an Assistant News Director job at KNTV. She's since been named Vice President of News. She has earned a national Edward R. Murrow Award in addition to several Emmy® Awards.
Laura Anthony – Reporter / KGO ABC 7, San Francisco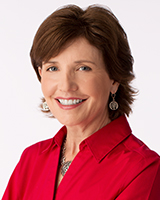 Laura Anthony has been pounding the pavement for ABC7News for more than two decades, covering some of the biggest local and national stories. That includes everything from the San Francisco Dog Mauling and Occupy Oakland, to the Warriors NBA Championship runs, National Conventions, Sandy Hook, Hurricane Harvey, Black Lives Matter protests, devastating wildfires in Napa and Paradise, and a worldwide pandemic. Prior to joining ABC7 in 2001, Anthony reported for KRON, KCRA and Salt Lake City's flagship station KSL. She also worked as a network affiliate correspondent covering the OJ Simpson, Tim McVeigh and Unambomber trials in California and beyond. Anthony is a multiple Emmy nominee, and multiple winner for her coverage of a sniper standoff in San Francisco, the Milo riot at U.C. Berkeley and the catastrophic Camp Fire. Anthony has a B.A. in Political Science and Master's in Journalism, both from U.C. Berkeley.
Michael Finney – Consumer Reporter / KGO ABC 7 San Francisco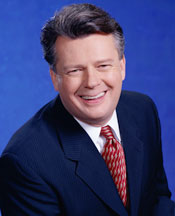 Michael Finney celebrates 30-years with ABC7 in 2021 – and even gets a day named after him by San Francisco's Mayor and the State of California. April 29th was proclaimed Michael Finney Day as he was lauded for his decades of consumer reporting and advocacy. The proclamation declares Finney one of the most prominent consumer reporters in the U.S.  Finney joined the station in 1991 and his reporting has received numerous prestigious awards. Not only did the California State Legislature acknowledge Finney but so did Congress in Washington D.C. Finney has published several books and credits his career to a journalism teacher in Junior High School in Palo Alto. His name is Bill Goggin. "He is responsible for all of this," said Finney. "He taught me, 'The job of the journalist is to comfort the afflicted and afflict the comfortable.' That's pretty much what I've been up to ever since."
Stanton Tang – News Director / KOLO-TV 8, Reno, NV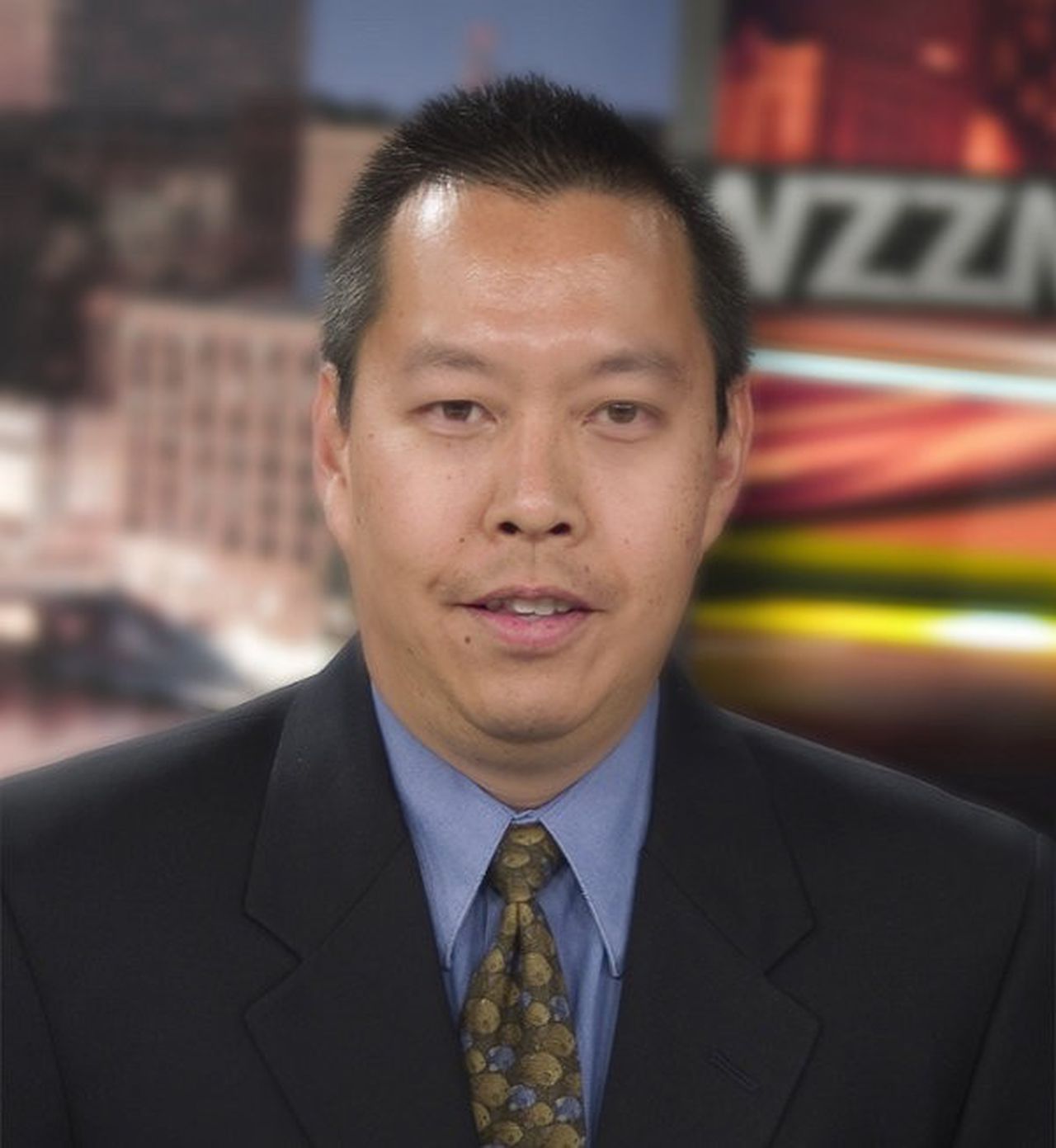 Stanton Tang brings a wealth of experience to KOLO-TV as news director. Under his leadership during COVID-19, Tang provided guidance to his station, focusing on serving all viewers and proactively tackling issues of equality surrounding the pandemic. Tang grew up in Phoenix, Arizona where he landed his first job in broadcasting as a producer at KPNX before even graduating from Arizona State University in 1988. After completing his degree, he was hired by Sacramento NBC Affiliate KCRA. There, Tang produced newscasts and the station's Asian American Public Affairs program entitled "Perceptions." After nine-years with KCRA, Tang moved into management at KLAS in Las Vegas. Then, it was on to Grand Rapids, Michigan at WZZM. There, he received an Emmy® Award for a News Special. With his guidance, the station also received an Edward R. Murrow Award for four consecutive years. In 2014, Tang moved to Reno as News Director at KOLO TV. He's committed to creating opportunities for excellence in reporting and diversifying his newsroom.
Eric Thomas– Anchor/Reporter / KGO ABC 7, San Francisco (Retired)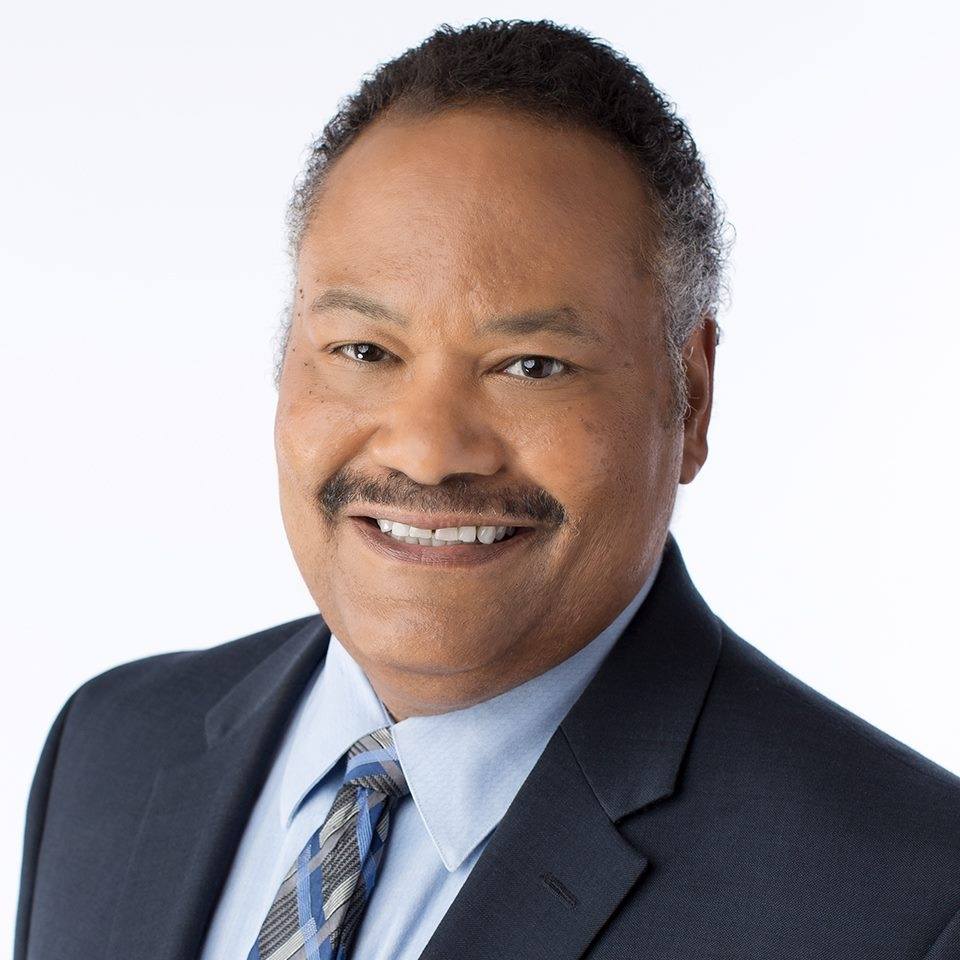 Nearly three decades working in one shop is a long time. But Eric Thomas did just     that, sitting on the anchor desk and reporting at KGO ABC7 more than 26 years.  A St. Louis native, he joined the station in 1994. Throughout the years, he moved from the field to the anchor desk – and then back into the field again. Whether on the anchor desk or reporting, he focused on keeping viewers informed and educated. Thomas has a big passion about airplanes and military history. That interest and expertise paired well with his job. He flew with the Blue Angels and traveled to the demilitarized zone between North and South Korea. His expertise was invaluable when explaining details about an Asiana Flight that slammed into the runway at San Francisco International Airport. Thomas retired in 2020 after covering thousands of stories – some about famous people – and many about people next door.
Adrian Woodfork – Photographer/Reporter/Host  / KCRA 3. Sacramento (Retired)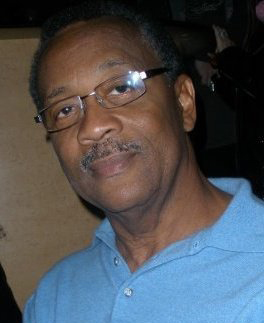 A mentor, a rebel, a ground-breaking force, Adrian Woodfork diversified television in Sacramento during the early 1970s. Hired at Sacramento's KCRA, he opened the door as the first African American person to appear on the station's airwaves. After graduating from Sacramento State University, Woodfork took an entry level job at Channel 3, soon becoming a film editor, photographer and the first African American reporter at the station. During his 20 years at KCRA, Woodfork interviewed numerous celebrities and personalities for a public affairs program he created called "To Be Somebody." That show aired during prime time for two decades. Woodfork produced and hosted it, profiling stories about the African American experience. He traveled the world for KCRA, reporting from several places including Uganda and Jamaica. Woodfork left KCRA to become a freelancer then joined PBS KVIE working for America's Heartland. He also was an editor at CBS13 before landing a job as a TV Specialist at the California Department of Food and Ag. He recently retired but continues to independently produce videos for special causes. He's a community activist and lets the world know. Woodfork also is one of few African American professional Dog Show Judges in the country. He's a dog breeder and has contributed to several champion lines of Doberman Pinschers.
Frank Zamacona – Producer/Director / Zamacona Productions, Berkeley


From teaching television and film – to making it, Frank Zamacona is a producer and director who created and owns the business – Zamacona Productions. Since leaving the field of education in 1983, he has produced, directed, and consulted on more than 100 entertainment specials and series distributed by PBS, The Discovery Channel, ABC, HGTV, and Link TV. In addition, Zamacona has directed nearly 50 operas for simulcast theatrical distribution, television at the San Francisco Opera, Seattle Opera and Opera Company of Philadelphia. Other projects have included the Grateful Dead Movie, Link TV's Fifty Annual Anniversary Special featuring Harry Belafonte and Dave Matthews as well as numerous specials and documentaries for KGO. Zamacona has received several Emmy® Awards and served on the Board of Governors of the San Francisco/Northern California Chapter of NATAS from 1989 until 1994.
Click to RSVP to attend FREE event!