By Joyce Mitchell
Chapter Governor, Sacramento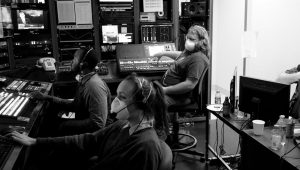 Redding/Chico/Eureka – ABC's KRCR Channel 7 – A "firenado" – explosive flames from the Carr Fire – roared near the parking lot of the station, forcing a voluntary evacuation. KRCR anchors made the announcement while on-air live. "Right now we are being evacuated," said news anchors Allison Woods and Tamara Damante. The station set up a mini-newsroom in a hotel. "We took a producer and minimal staff to a local hotel and produced from there," said KRCR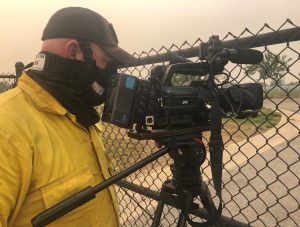 General Manager Teansie Garfield. "We stayed on air feeding information to our sister station KAES in Eureka." They also provided life-saving news via social media. KRCR is Sinclair-owned. Soon after the blaze started, corporate jumped in to provide back-up. Sinclair sent staff to Redding from eight other stations including ones in Reno, Salt Lake City, Medford, Portland, and Bakersfield. KRCR delivered five days of wall-to-wall coverage after the fire broke out July 23. "Local television is never more important than in a time of crisis," said Teansie. The Carr Fire, one of the largest ever in California history, blackened tens of thousands of acres, destroyed more than 1,500 structures and killed several people. The following links are from KRCR – one when they signed off – and another of coverage:
https://www.facebook.com/KRCR7/videos/1845722678815998/
https://www.facebook.com/KRCR7/videos/1845722678815998/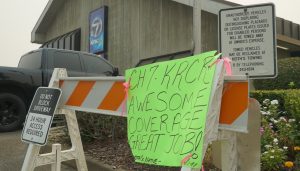 ---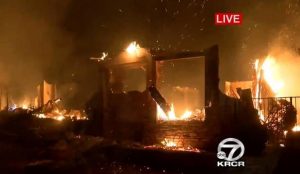 Reno's NBC affiliate KRNV provided respite to KRCR reporters. The following link documents the horrendous scene they witnessed from the Carr Fire: http://mynews4.com/features/news-4-interviews/news-4-assists-sister-station-in-redding-calif-with-carr-fire-coverage
---
Redding – KRCR – Acres of land – parched, devastated by the Carr Fire, and every single employee of the ABC station was impacted in some way by the blaze. "We had people staying at the station if they needed to as they were dealing with the tragedy," said KRCR General Manager Teansie Garfield. To help community members cope with the death and destruction, KRCR teamed up with The Salvation Army for a fundraiser that brought in nearly $400,000. Sinclair donated $25,000 to the telethon. "I'm so proud of our news team and I'm so grateful for the support Sinclair gave me, the station and our community during the worst crisis we have ever been through," said Teansie.
---
Sacramento – NBC's KCRA 3 – Victims of the Carr fire and other wildfires around California are getting assistance from a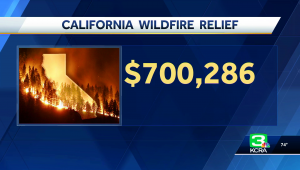 variety of sources including KCRA. On July 31, the station teamed up with the American Red Cross for a telethon to help fire victims of all California wildfires. By 9 p.m. that night, the telethon had raised more than $700,000 from about 3,500 viewers. Additional information about the telethon is included in this link: How you can help the victims of the California wildfires
---
Hawaii  – KHON2 – Sports Director Rob DeMello has branched out – and in a very service-oriented way. DeMello was presented with the 2018 Hawaii Patriotic Employer Award from the Office of the Secretary of Defense. The award recognizes workers who support civilian soldiers, accommodating their schedules with their military duties. Rob was nominated by Chief Petty Officer Aven Santiago of the Hawaii Army National Guard. "Rob was the one who took me in, helped me grow from intern to employee, who taught me skills as a storyteller and shooter and who I'm still learning from everyday as a member of the media and as a human being," Santiago said. He continued that DeMello has always been supportive of his military career. "He is a big part of where I am today and I couldn't see this award going to anyone else but him," Santiago said.
---
Hawaii KITV 4 News – Tis the season – election season that is – and KITV reporter Paul Drewes landed a one-on-one interview with the man-of-the-hour – Hawaii Governor David Ige. On Aug. 12 in Honolulu, Ige won the Democratic primary in his bid for a second term in office. It's been a challenging first term for the governor. First, a false missile alert sent the state into a panic in January. Then he had to deal with the Kilauea volcano's latest eruption that displaced thousands of people. "It's been a grueling campaign," Ige said. "It's truly a heartwarming finish to a very, very challenging and exciting time."
---
Fresno  – KMPH/Fox 26 – Great Day Host Kim Stephens reveals her innermost secrets and thoughts in an August profile in Central Valley Magazine.  For instance, Stephens discloses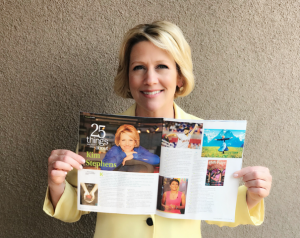 that she once thought about becoming a nun. The article was fun and informative. Still, it left Stephens feeling a little awkward. "I have always been more comfortable asking questions rather than answering them," she said. As for feedback from the Q&A article, Stephens found it interesting. "What are people most surprised by? Most are surprised I was a blackjack dealer at Caesar's South Lake Tahoe." She said it was a memorable summer job – especially since she lived in a home with nine other people!
---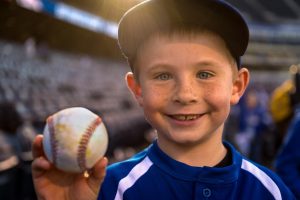 San Francisco – ABC's KGO-TV – Wayne Freedman certainly is a familiar face around the City by the Bay. But who knew that in his spare time, when the camera is not focused on him and the story he's covering that Freedman is a professional still photographer. And an excellent one at that. "Sometimes people buy them and put them in their living room," Freedman said. "I make people happy and that makes me happy." One of his passions is golf. "I think golf courses are beautiful," he said. "I am a golfer and I get access to a lot of great courses." Freedman also takes stills on work shoots to share on social media. "Oftentimes, I'll do it during an interview just as a means of expression."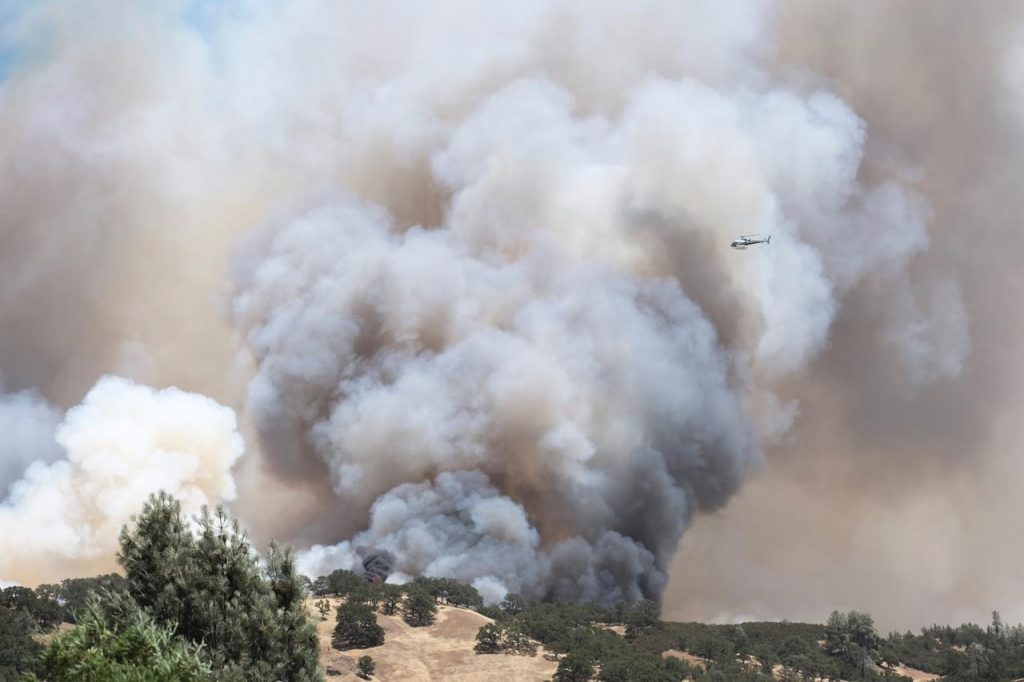 ---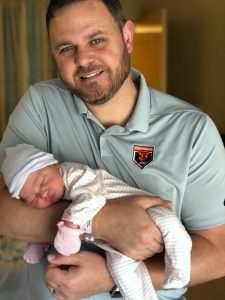 San Francisco – SFG Productions – A newly-elected Governor on the NATAS board, Paul Hodges, missed his first Board meeting Aug. 11, but for good reason. A new baby! Hodges is vice president of San Francisco Giants Productions. Some things you can control – and others – well – they take on a life of their own. Like a baby being born. Hodges missed the board meeting because of the birth of his beautiful baby girl – Makenna Jayne Hodges. Congratulations!
---
Sacramento – NBC's KCRA 3/My58 – Time flies and before you know it – babies are walking. Working the front desk of a TV station is no easy task. But KCRA's Maren Schloeman has been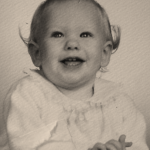 doing it for more than 40 years.  And get this – she's been walking since she was five months old! She's obviously a go-getter – with staying power. The youngest of seven kids, Schloeman said that she got tired of being left behind. So, she got up and started tagging along. That was 60 years-ago. She loves her job and doesn't plan on retiring any time soon. Now walking with the help of a cane, Schloeman said that her mobility has become increasingly challenging.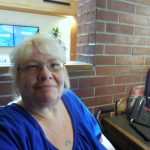 Looking back to the early days keeps Schloeman focused on the positive. "I'm grateful I can still work," she said. "I never want to find myself ungrateful for the blessings that I still have of being able to walk."