NATAS SF/NorCal  CANDIDATES FOR THE OFFICE OF GOVERNOR
TERM:  July 1, 2021 – June 30, 2023
Sara Bourbeau, Windsong Productions, Fresno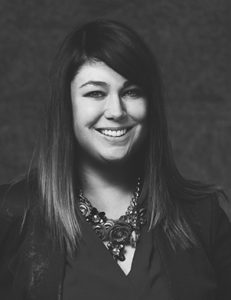 Sara is a partner at Windsong Productions and leads all efforts for the firm's office, including management of a full-time staff of 13. Sara acts as both Windsong's head of production and executive producer. Her degree in business/marketing with a certificate in logistics enables her to see the big picture and make sure all the moving parts are indeed moving and accounted for. Sara has a unique skill set that makes her an administrative savant, a producing genius and an incredibly effective manager.  Coordinating each piece of a production, Sara's planning prowess keeps everything on schedule and within budget. Her ability to see detail and anticipate production issues, and her sheer knowledge of the business of video production, make her an invaluable member of the Windsong team. Sara is seasoned in building projects from the ground up and crafting campaigns that deliver meaningful messages.
Susan A. Bradley *, Susan A Bradley Photography, Berkeley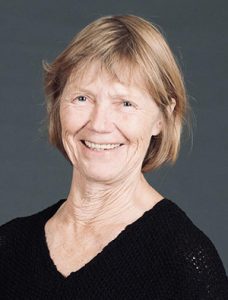 Susan A. Bradley is an independent photographer specializing in Dance, Performance, and Event Photography and is beginning to apply her skills as a freelance videographer also. She began photographing both the Gold & Silver Circle and Emmy® Galas for the Northern California Chapter of the National Academy of Television Arts & Sciences in October 2017 as a "Rover". She also photographs the Chapter's mixers.  Susan enjoys working with beginning photographers/videographers in part because she sees them as both a source of inspiration and a challenge to give back to the community that nurtured her.  Currently she is participating in the NATAS Mentor/Mentee Program as Mentee under Governors Steve Shlisky and Michael Moya and is a newly elected governor serving on the Chapter's Board. Susan continues her courses in Photography and Media Communications at a local Community College.  In her spare time, she cares for a cat colony in West Oakland, enjoys family and friends, and working on personal photography and video projects.
Erika Bratten, KION, Salinas/ Monterey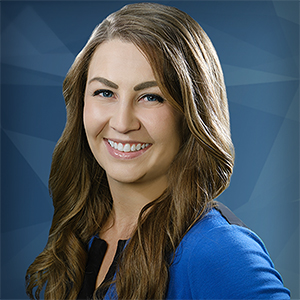 My name is Erika Cianca (Bratten) and I'm interested in running for the The San Francisco/Northern California Chapter of The National Academy of Television Arts & Sciences – EMMY board. I would like to represent the small stations in the area. I currently work at KION – CBS in Salinas/ Monterey as an MMJ and weekend weather forecaster. Previous, I was the creative services director/ promotions manager at the same station. I have lived and worked on the Central Coast for over six and half years. Prior to moving to California, I worked at two different  small stations in Grand Junction, Colorado. I have been in the broadcast industry for almost 10 years. Before my professional start, I was a weather intern at KMGH Denver's Channel 7 and was a volunteer for the 2009 Heartland EMMY Chapter. Working in small markets throughout my career, such as Salinas/ Monterey, I feel it's my duty to be a voice for small markets and the work being done at our level. Thank you for your time and consideration.
Shane Calvert *, KRCR 7, Redding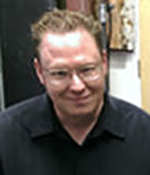 Shane Calvert (KRCR News channel 7) is a producer, photographer, creative director and content creator with over two decades of experience working in Bay Area television. Currently, Shane is the Senior Creative Services Producer at KRCR News channel 7 in Redding.  Shane was the Creative Services Director for KOFY TV-20 (Granite) in San Francisco for the last few years working on shows such as Dance Party, Creepy KOFY Movie Time and producing the live production of the San Francisco Pride parade. He has also held the same position with KFTY in Santa Rosa. Along with his work in television production, Shane is also the creator and host (under his alter-ego Cousin Dave the Clown) of the locally originating program Circus of Chaos and has produced and directed several feature films. Shane also launched the show Famous Monsters TV with the Famous Monsters of Filmland magazine. You can learn more about Shane here www.shanecalvert.com
Riley Carroll *, KAFE/KBVU, Eureka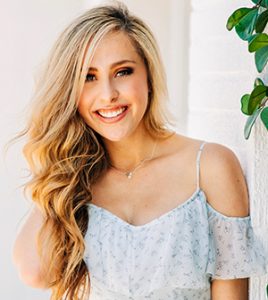 Riley is a multimedia journalist for KAEF ABC23 and KBVU FOX 28, Eureka.  Riley graduated from California State University Fullerton in 2018 with her Bachelor's degree in Journalism and American Studies. She earned her Master's degree in Communication Management from the University of Denver in 2020. She was president of her sorority, Alpha Chi Omega, in college and continues to advise for several Alpha Chi Omega chapters in California.  During her time in school, she interned at CBS Daytime Television and Entertainment Tonight. She helped launch the "#1 for 30" campaign in 2016—celebrating CBS Daytime's lineup as number one for 30 years straight. She also worked as a production assistant for the daytime talk show "The Talk" on CBS.  In her free time, Riley hosts her own podcast called "Life of Riley" where she enjoys interviewing guests about their lives and interests.
Troy Espera *, Filipino Channel, Daly City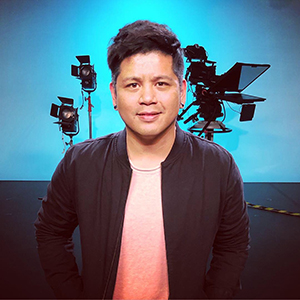 Troy Espera is the Head of North America News Production at ABS-CBN International where he manages a multi-platform news operation serving Filipinos across the continent. He has led the charge into new markets, creating The Filipino Channel's community building program for college students, TFCU, and a digital brand called TAYO News.  Troy's work has been recognized with multiple Emmy® Awards and the National Journalism Award for Broadcast from the Asian American Journalists Association. In 2018, he was a newsroom management fellow at the Maynard Institute for Journalism Education. He hopes to one day teach journalism at a college or university. 
Devin Fehely, KPIX 5, San Francisco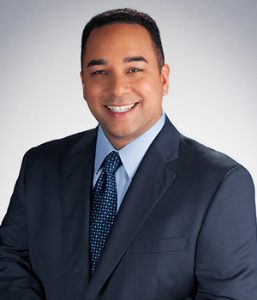 Devin Fehely is an award-winning anchor, reporter, photojournalist and drone operator at KPIX CBS 5 in the San Francisco Bay Area. A San Jose native, Devin joined the KPIX newsroom in 2015. He currently anchors the weekend morning newscasts and reports from the South Bay. In a career that's spanned more than two decades, Devin has received 14 Emmy Awards, including awards for Reporting, Writing and Photography. He is also the recipient of seven Regional Edward R. Murrow awards for among other things Excellence in Writing and Excellence in Video. Devin says his passion as a journalist is for investigative reporting and in-depth feature storytelling. Devin says he also enjoys the incorporation of creative drone video to enhance his news reporting. He is the station's senior most drone pilot. For the past several years, Devin has served on the Northern California Emmy® Awards Committee helping to shape policy for and administer the annual competition. Devin was also recently a guest speaker at a NATAS seminar for multimedia journalists.
Gerard Elmore, NMG Network, Hawaii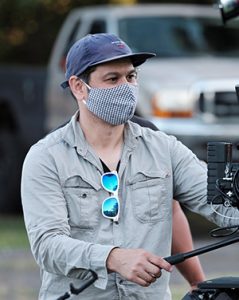 Gerard is an Emmy® award winning writer/editor/producer/director who has a range of experience varying from television production, film, music videos and TV commercials.  His TV commercials have won multiple local Peles (ADDYs) & a national Gold ADDY award.  Gerard is the Lead Producer at NMG Network (nmgnetwork.com), a former lecturer at the Academy for Creative Media, Manoa and West Oahu. He also serves as the Executive Director for the `Ohina Short Film Showcase, ohina.org, that is designed to help local filmmakers promote and screen their films in Hawaiʻi.  Currently, his NMG produced short film, RED HOUSE, was winner of the EMERGING ARTIST award at the Tao Shortz Film Festival, the NMG original film, Ka Huakaʻi, that he shot & directed continues to screen at film festivals around the world and he has worked to develop and produce HI-WAY (Hawaiʻi Way), htyweb.org, a unique, innovative show for kids during these unprecedented times.
Raul Lima *, KFTV Univision 21, Fresno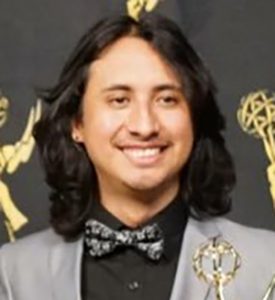 Raul Lima is the director/technical director for Univision Fresno KFTV 21 in the news department, before joining news, Raul worked in the Engineering department in 2011 as a Master Control Operator.  His carrier started in 2004 working for local Fresno NBC affiliate KSEE 24 and part-time in video production for the Fresno Grizzlies baseball stadium as a director, instant replay-op, and on-field camera-op.  Raul has a passion for technology and storytelling, which have helped him become a six-time Northern California Emmy® award recipient in varies categories including live director and as an editor/photographer,
David Santiago Machuca, KDTV Univision 14, San Jose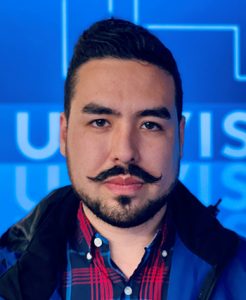 Born and raised in Bogota Colombia, D. Santiago Machuca has been involed in braodcast since a very young age.  He has worked in Colombias number one network Caracol as a photog and has extensive knowledge as a producer in radio.  Santi moved to Florida 7 yrs ago where he covered anything from daily stories to Hurricanes as a photog, director and editor at Telemundo and Univision.. Currently he is part of the Operations team at Unvision, where any given day you can find him directing, shooting video or even in the creative services department..
Michael Moya *, MOYAfotografx, San Francisco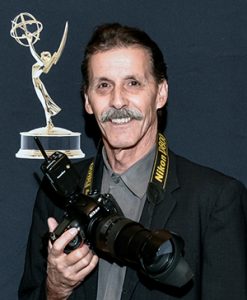 In 1985 Michael opened one of the only black and white photographic labs and studios in Oakland. MOYAfotografx concentrated on the corporate and commercial media. His partial client's list include: Safeway, Pacific Telesis, United Parcel Service, Kaiser Permanente, YMCA, AT&T, Southwest Airlines, KBLX Radio, Ruder Finn & Switzer, Contra Costa Bar Association, Easter Seals, and Millers Brewery.  From 1992 to1998 Michael was on the Oakland High School's Arts Magnate Program Advisory Committee. He developed their first apprenticeship program involving graduate students. The student's contributed vastly to the technical staff at Moya fotographx. Michael also worked in alliance with Laney College, training and interning Laney's premier photography students.
Jose Muñoz *, KFTV Univision 21, Fresno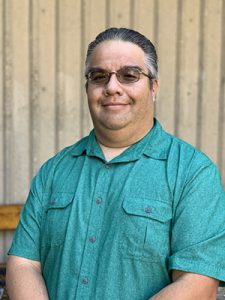 My name is Jose Edward Muñoz, I have been with Univision Fresno for around 18 years.  I graduated from CSU Fresno with a B.A. in Mass Communication and Journalism, during my time I covered Fresno State sports events through CBS Sports, FOX Sports, KMPH, ESPN, and the local Comcast station.  These positions varied but my most memorable experience was being jib camera assistant for a Billy Graham event.  At Univision Fresno I started as a photog/editor and have added secondary technical director/director for local news.  I assist with uploading to our local website, social media, training and assisting new staff members, and where ever I can lend a hand to help with the quality of our newscast. I have been nominated for several Emmy awards and have won 6 that varies from photographer, editor and directing.
Doug Siebum, City College Of San Francisco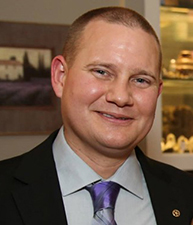 Doug Siebum is a freelance sound editor in the San Francisco Bay Area. His career began in 2001 when he took a class in the Audio Production program at Sacramento City College. The program had a class in post production sound and he was immediately hooked. Upon graduation, he moved to Los Angeles where he would graduate from CSU Dominguez Hills. While in school he began working for Jay Rifkin of Mojo Records and Media Ventures fame. While working for Jay, he worked for an online radio station (PerreoRadio), a DVD distribution company (Rebel Crew Films), and a video production company (Trade Pro Media). In 2007, Doug started working for AEG doing the sound for the in-stadium broadcast for pro sports. He spent 6 years with AEG and during that time also began freelancing in post production sound.
Jefferson Tyler *, KTVN 2, Reno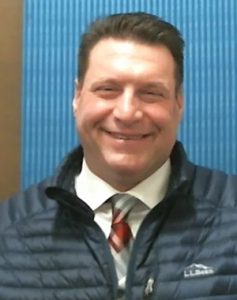 Jefferson Tyler has been in news for more than 8 years. He was a photographer in Austin for nearly 2 years. Before working at KMID in Midland, TX for another 2 years as a reporter/photographer. He most recently worked for KYOU-TV in the Ottumwa/Des Moines area as a Multi-Media Journalist/ Fill-In Anchor, and currently works at KTVN News 2 in Reno/Sparks as a Video Journalist. His favorite story came when he did an undercover swweps story, when he slept and lived with the homeless as one of their own.
Bianca Von Krieg, Actress, San Francisco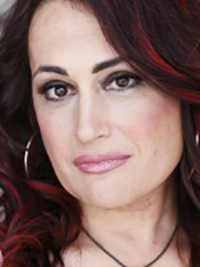 Austrian born actress and model is well-know to Bay Area audiences for her many erotic characters, especially that of "The Baroness" on the ever cult-classic, late-night movie Kreepy KOFY TV 20 Movie time (a CW affiliate) .  Her sultry-noir looks and counter-culter style have made her the femme fatale IT girl of her generation
Originally from Austria she's an actual baroness. Raised in Pebble Beach and New York City.  After graduating from Stanford University and MIT, Bianca enjoyed a fantastic .  career as an engineer and strategy consultant.  In her spare time she enjoys, running, yoga, gaming, cosplay, cooking, discos, shopping, science, travel, history and aviation (has her pilot license). Always with her adorable rescue dog and love of her life.
Julie Watts, KOVR CBS 13, Sacramento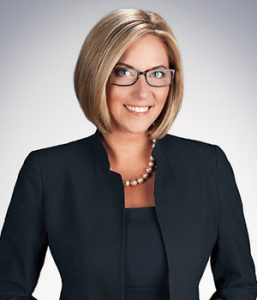 Julie Watts is a long-time NATAS Governor, former Gala Chair, former Awards Chair and she has been a member of the Awards Committee for over a decade. After a several-year hiatus, she is eager to bring her experience and passion back to the board.  Julie was asked to return as Gala Chair in 2020 and produced the first-ever virtual Emmy® Awards ceremony. The interactive virtual broadcast was later used as a template for other NATAS regional ceremonies throughout the pandemic.  Previously, as Awards Chair, Julie developed the NorCal Emmy® sponsorship program, increasing the chapter's sponsorship income by 1600%.  Julie has spent her entire career in this NorCal NATAS region, beginning as a Traffic Anchor/Reporter at KGPE in Fresno. She was then a Meteorologist/Reporter at KCRA in Sacramento before spending a decade at KPIX in San Francisco as the ConsumerWatch Reporter, Weekend Anchor and a CBS News Contributor.  Julie moved back to Sacramento with her family in 2019 where she is now an Investigative Reporter/Anchor at KOVR.  The 11-time Emmy® Award Winner has also been honored with more than half a dozen prestigious national awards including multiple National Headliner, National Press Club, Sigma Delta Chi and Gracie Awards along with more than a dozen regional Associated Press and Edward R. Murrow Awards.