NATAS members will receive an email Ballot to vote for up to 13 candidates for the NATAS SF/NorCal Board of Governors to serve from July 1, 2023 to June 30, 2025.  Ballots must be returned by Friday, May 26, 2023.
Each candidate has submitted a bio and headshot to help you vote for 13.
* Incumbent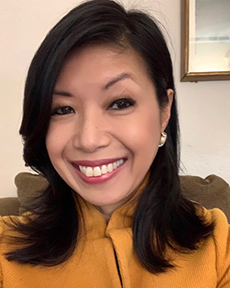 Odette Alcazaren-Keeley
Director, Maynard 200 – Maynard Institute for Journalism Education
President/Founding Partner, Global MediaX
I am Odette Alcazaren-Keeley, a strategic communications and media executive.  I am the director of the Maynard 200 Journalism Fellowship of the Maynard Institute for Journalism Education. The program bolsters the leadership power of the next generation of media professionals, to shift the culture in America's newsrooms to belonging.
SPJ-NorCAL Board awarded my work in 2022, citing Maynard 200 as "one of the country's most powerful incubators for journalists of color".
As a Filipino-American woman media leader, the president and founding partner of Global Media X, I leverage the collective power of diasporic media.
My broadcast journalism career over 30 years includes launching the North America news bureau of The Filipino Channel – ABS-CBN International headquartered in the Bay. I was executive producer and co-anchor; and was associate  producer and news reporter for ABS-CBN Channel 2.
I was a regular panelist on KQED-TV and KQED-FM including "This Week in Northern California" and "Pacific Time." I hosted and produced "New America Now" on 91.7 FM KALW and Comcast Hometown Network-TV, and also anchored 'Upside.'
I was awarded as one of the 100 Most Influential Filipinos in the US, and am also a board trustee of the Golden Gate National Parks Conservancy.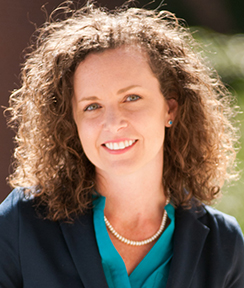 Kari Barber
Associate Professor of Electronic Media, Reynolds School of Journalism, University of Nevada, Reno
As an educator, I am interested in serving on the board to help play a role in building a strong and vibrant community of professionals in television in our region. With my years of working with young journalists at the University of Nevada, Reno – and opportunities to work in positions of leadership there – I am eager to bring that experience to this professional board, and to learn from the board in order to make our programs better. I have two decades of television experience as a journalist, documentary filmmaker and educator. I'm an associate professor at the University of Nevada, Reno where I teach video journalism and documentary filmmaking. I've directed a number of documentary films which have shown in festivals and aired on public television. Prior to working in documentary, I started my career at the CBS affiliate in Little Rock and then worked internationally as a TV journalist in Asia and West and Central Africa. I have a BA in Journalism from the University of Oklahoma and an MFA in Film from American University in Washington, D.C. I'm currently on the board of the University Film and Video Association.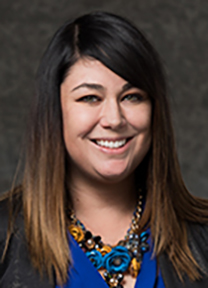 Sara Bourbeau *
Partner/Head of Production, Windsong Productions
I would be pleased to continue serving on the Board and contribute to its goals. As someone with a background in marketing and event planning, I believe that I bring a unique outside perspective to the Board. And my experience in producing Spanish and foreign language content will be an asset to the Board.
Moreover, I am passionate about promoting female leadership and advocating for underrepresented regions. As someone who represents the Central Valley, I understand the unique challenges and opportunities facing our community and will continue to advocate for their inclusion and representation in the organization's decision-making process.
In terms of my professional background, I have more than 20 years of marketing and advertising experience, with more than a decade focused on video production. As the head of production and operations manager at Windsong Productions, I oversee a staff of 16 and am responsible for coordinating every aspect of production, from budgeting to scheduling, casting, and post-production.
As a Board member, I will work diligently to ensure that the organization's objectives are met and exceeded. I am excited about the possibility of continuing to serve on the Board and contribute my skills and experience to help the organization thrive.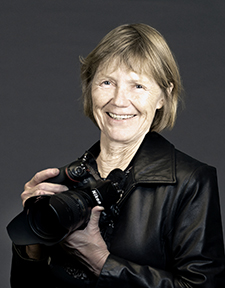 Susan Bradley *
Photographer, Susan A. Bradley Photography
Susan A. Bradley is a freelance photographer/filmmaker specializing in Dance, Performance, and Event Photography. She began photographing for the Northern California Chapter of the National Academy of Television Arts & Sciences in October 2017 as a "Rover", and photographs the Chapter's mixers.
Susan enjoys working with beginning photographers/videographers in part because she sees them as both a source of inspiration and a challenge to give back to the community that nurtured her.
Currently she is participating in the NATAS Mentor/Mentee Program as Mentee under Governor Steve Shlisky. She has been serving as governor on the Chapter's Board since 2020. Susan continues her courses in Photography, Media Communications, and Theater at a local Community College.
In her spare time, she cares for a cat colony in West Oakland, enjoys family and friends, and working on personal photography and video projects.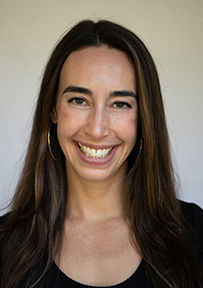 Cori Brosnahan
Storyteller/Communications/Strategist, Segal Communications
Hello and thank you for considering me for the NATAS Board of Governors! I'm a writer and producer with extensive digital and broadcast television experience. I got my start at WGBH in Boston, producing video content about local events like the New Hampshire presidential primary and the Boston Marathon.
Later, I became a member of the first digital team at American Experience, PBS's flagship history program, where I produced short films and multimedia articles that aimed to bridge the nation's past and present. I have contributed as a journalist at KQED, San Francisco Public Press, and the Harvard Business Review. My journalistic work has won multiple awards, including two New England Emmys and a Shorty Award for Outstanding Storytelling.
I've also worked as a non-profit executive, leading communications at the St. Anthony Foundation, one of San Francisco's oldest and largest social service centers. I currently advise a diverse mix of clients at a full-service PR and communications agency.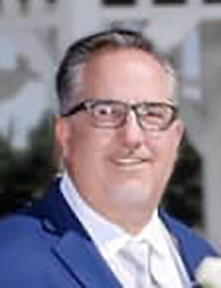 Chris Carpenter *
Professor, California State University Monterey Bay
Chris Carpenter is a Senior Adjunct Professor in the Cinematic Arts & Technology department at California State University, Monterey Bay. For over 25 years he has empowered his television and film students and alumni to be hardworking and ethical media creators. He is working to bring more nontraditional production companies into NATAS-SF.
Chris has 25 years of broadcast television experience. Starting as a PA at KCBA FOX35 when he was 16 years old in 1987 and worked his way up through the news and commercial production ladders to become a Creative Services Manager at KSBW NBC8. He currently serves on the Monterey County Film Commission and has empowered many broadcast professionals and produced thousands of commercials and marketing campaigns.
He has won numerous awards in film and television and recently won a New York Emmy for Best Sports Documentary through his company Honest Engine Films.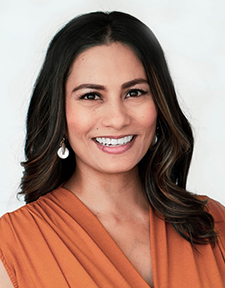 Yasmín Dar
President/COO, RKT Media
Yasmin Dar is a successful businesswoman and mother of four, who graduated from Aiea High School and later earned a B.A. in biology and an M.A. in communications from the University of Hawaiʻi at Mānoa. Despite initially intending to pursue a medical career, Yasmin changed her path after becoming a traffic anchor and social media reporter for KITV4 morning news. She then moved to Eugene, Oregon, to become a primetime evening anchor for KVAL-TV before returning to Honolulu with her husband, Sal Fasi, to raise their children.
She was the digital media specialist for Governor David Ige for three years before becoming President and Chief Operating Officer of RKT Media, a video production company that helps local businesses and nonprofits tell their stories through creative videos produced by professional journalists and videographers.
Yasmin hopes to serve on the Board of Governors with The National Academy of Television Arts and Sciences to help elevate the stories and storytellers of Hawaii. Together with other key players like Mckenna Maduli, Pamela Young, and Gerard Elmore, they plan to build membership and group events to benefit those separated from the Bay Area. Their goal is to create more opportunities for members to connect and collaborate to bring greater attention to the unique stories of Hawaii and the talented individuals telling them.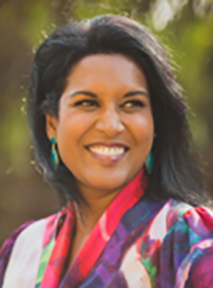 Priya David Clemens *
Host, KQED Newsroom
Founder, Bridge Media Company
Hello, fellow NATAS members! My name is Priya David Clemens and I host KQED Newsroom on the PBS station in San Francisco. I also founded Bridge Media Company, which produces humanity-centered tech journalism for GatherVerse News.
I've been honored to serve as a NATAS Governor in several capacities over the past two years. I chair the Nominating Committee for new board members, serve on the HR Committee, serve as a VP of the Awards Committee, and was recently elected to be an alternate trustee to represent our chapter nationally.
Nationally, I've been a correspondent and anchor for CBS Network News and, many years earlier, I was an embedded reporter traveling with VP Dick Cheney for NBC Network News and MSNBC. I've also been a reporter and producer for KTVU, KOIN, WVTM, KKFX, and the Orange County News Channel.
I've spent time on the other side of the camera as the spokesperson for the iconic Golden Gate Bridge. Additionally, I founded and ran Seasons Productions which was based in San Francisco.
I'd be honored to continue working as a NATAS Governor, giving back to our amazing broadcast, communications, and storytelling community.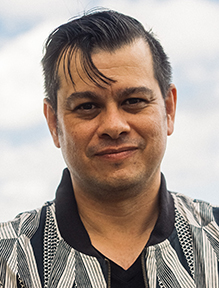 Gerard Elmore *
Vice President of Film, NMG Network
Aloha, I would love to serve again and continue to contribute to the board.  I've had the honor of being the cinema club chair and worked together with Steve Shlisky to craft Cinema Club vérité.  We highlighted filmmakers, talked about films, and created content for our members.
Professionally, I'm a creative producer/director/editor/cinematographer.  I'm the vice president of film at NMG Network, responsible for developing branded content, editorial videos for our magazines, commercials and films. I've shot, directed and produced a number of award-winning films, tv shows, and I'm a 2022 Sundance Institute Producer Intensive Fellow.  I produced, directed, and served as the director of photography for Ka Huaka'i: The Journey to Merrie Monarch, a feature length documentary produced in partnership with Hawaiian Airlines, that was included in Brand Storytelling 2022, a sanctioned event of the Sundance Film Festival.  I also serve as the executive director for 'Ohina, an artist collective that nurtures, cultivates, and showcases Hawaiʻi filmmakers and their films.  Through ʻOhina, I've produced a number of short films that have been distributed nationwide, including Kālewa & Other People, which are now a part of the Criterion Collection.
I would love to continue to explore what we can do with Cinema Club, love serving on the board and want to see how I can contribute on other committees.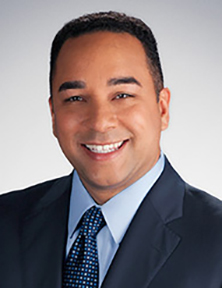 Devin Fehely *
Reporter/Anchor/Drone Pilot, CBS Bay Area, KPIX 5
Devin Fehely is a weekend morning anchor, reporter and FAA-licensed drone pilot for KPIX 5 – the CBS affiliate in the San Francisco Bay Area.
In a career that's spanned a quarter century, Devin has worked at TV stations in San Jose, Monterey, New Orleans and Atlanta before returning home to join the KPIX newsroom in 2015.
Devin was elected to the NATAS Board of Governors for the Northern California region two years ago. Prior to joining the Board, Devin served for several years on the chapter's Emmy Awards Committee. Devin views his membership on the Board of Governors as a deepening of his service to the organization whose mission is to encourage and recognize excellence in journalism.
Devin is a highly accomplished and multiple award-winning journalist. He has received 15 Emmy Awards, including statues for Reporting, Writing and Photography. He has won seven regional Edward R. Murrow Awards for Writing, Videography and Feature and Hard News Reporting.
If re-elected to the Board of Governors, Devin hopes to continue his tenure on the Emmy Awards Committee. In that capacity, his goal is to help administer a world-class annual awards competition that is inspiring, responsive to the needs of members and reflective of the changing nature of our industry.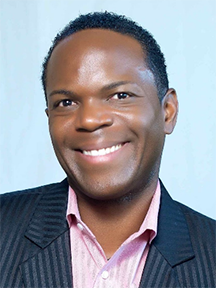 Linton Johnson
Founder/Chief Visionary Officer & Journalist, Ovis
As a lifelong journalist, I'm passionate about restoring public trust in journalism, which is one of the most important institutions in a well-functioning democracy.  NATAS plays a critical role in restoring that public trust by promoting the highest standards of integrity in our field.
As a governor, I will be committed to ensuring NATAS recognizes and rewards journalism that is trustworthy, verified and accountable. In addition to promoting journalistic excellence, I would bring a fresh perspective to the Board as I'm a problem-solver who enjoys looking for innovative ways to solve the challenges facing our industry.
One of those challenges is disinformation. I'm in the process of launching Ovis – a blockchain-based, decentralized news network whose mission is to end fake news by incentivizing the truth.
I also serve on the Board of NorCal Public Media, which owns several Bay Area public television stations.  I've previously served as Chief Spokesperson for BART, the weekend anchor at KNTV and reported and produced for KSDK-TV, KAKE-TV, KSNT-TV and KTVK-TV. I graduated from Northwestern's Medill School of Journalism after founding the university's student-run TV station, Northwestern News Network.
Please support my candidacy – because together we can and MUST restore public trust in the news.
Jason is no stranger when it comes to serving as a Governor for the regional Emmys. He spent four years on the Capitol NATAS Board. Once his term was up, he remained on the Gala planning committee. Now he hopes to do the same as part of the NorCal NATAS Board.
Jason came to KCRA in 2021. During his career, he has been honored to have been presented eight Regional Emmy® Awards, two Edward R. Murrow awards, and several Virginia Association of Broadcasters, Virginia Associated Press and NorCal Society of Professional Journalist awards.
Most recently, Jason worked at WAVY TV 10 in Virginia where he started in 2006. He covered a variety of stories, from the tragedy at Virginia Tech to every hurricane to hit northeast North Carolina over the last decade. He also spent more than a year investigating a Chesapeake OB-GYN who was found guilty of performing unnecessary surgeries on his patients. The work was highlighted as part of a 10-part docu-series called "The Patients vs. Perwaiz."
Before working at WAVY Jason spent time at WHNT in Huntsville, Ala., as a Reporter and as Sports Director in WBBJ in Jackson, Tenn.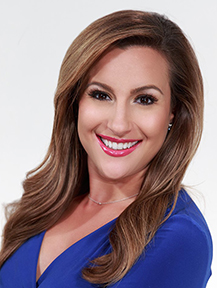 Karina Nova
Anchor/Reporter, ABC7 KGO
Hello, my name is Karina Nova. I am an anchor and reporter for ABC7 News Bay Area, focusing on the expansion of our streaming product. Currently, I anchor our new 5:30pm streaming newscast, which is a nontraditional newscast. We focus on several big stories of the day, interviewing the journalists and experts behind them to give our viewers more context and greater understanding with longer form segments.
Prior to working at ABC7 News, I spent most of my career at WBNS 10TV News in Columbus, Ohio. During my 15-year long career at WBNS, I worked as a traffic reporter, general assignment reporter and ultimately, became the weekday morning anchor. I truly enjoyed becoming a part of the community, and I'm particularly proud of my fact-checking stories as part of the Tegna VERIFY team's efforts to stop the spread of misinformation. I was honored to win an Emmy for the breaking news coverage of a massive train derailment, spending a total of 7 hours that day in the helicopter, shooting video and reporting on the disaster.
I would be honored to contribute and serve on the NATAS board. I think it's important to be involved in NATAS and I hope to provide more support to my fellow journalists by taking on this role.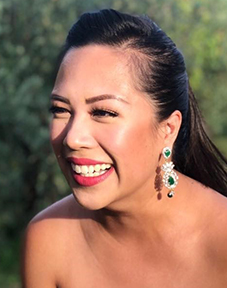 Keesa O'Campo
CEO/Founder, WeSparq & Hara
Keesa Ocampo is the CEO & Founder of the creative and brand marketing agency WeSparq, and home and lifestyle retail company Hara. Throughout a 17-year career in international television, she was recognized as a two-time Emmy Award-winning writer, director, and producer. Keesa is the Vice-President of the Filipino Food Movement and host of the live streamed show, Kulinarya Live!
A champion for women and girls, Ocampo was appointed as a Commissioner on the San Mateo County Commission on the Status of Women from 2011-2014. In 2016, she worked with the legislative team of then Assemblymember Rob Bonta (CA-A18, now California's Attorney General)) on the foundation for legislation that would seek to remove the statute of limitation for cases of sexual molestation and rape of minors in California.
She has been recognized as one of the 100 Most Influential Filipinas in the US and received a Presidential Citation for humanitarian work from Her Excellency Gloria Macapagal-Arroyo, former President of the Republic of the Philippines.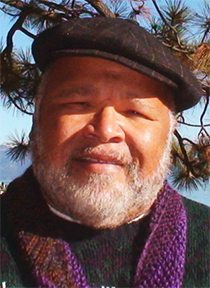 Bob Rucker *
Former Journalism School Director & Professor Emeritus, San Jose State University
I continue to enjoy engaging creative television academy professionals in candid conversations about the ever evolving meaning of diversity inclusion in broadcast journalism. This chapter now leads others in boldly opening up and sharing stories and ideas about lived experiences of women and men, Asians, Africans, Latinos, Whites, Muslims and LGBTQ professionals. We've invited new generations of talent with insights and innovative ideas to showcase their unique skill sets and gifts to help us all understand how to better connect with our communities.
After 47 years working as a TV reporter, anchor, producer, video editor, photographer, national news correspondent, journalism college professor and school director, I welcome listening, learning, encouraging and advising industry leaders today to embrace change on all levels of thinking and practices when using new technologies.
With so many platforms now in seemingly endless ways, our founding mission still remains to inform, educate and inspire audiences of all ages and cultures to go beyond the easy and the familiar, and break new ground in seeing, appreciating and welcoming the gifts we all bring to the table.
Being a member of this diverse and unique NATAS chapter of the Board of Governors remains an honor and distinct privilege.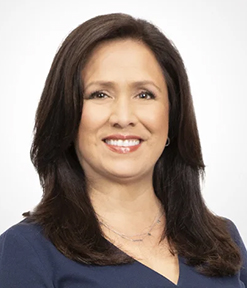 Kris Sanchez *
Anchor/Reporter, NBC Bay Area, KNTV
As a first-time NATAS Emmy SF Governor I've enjoyed the challenge of diving deep into how the Awards Committee works, both in the English and Spanish contests. I also tried to help retain and recruit new entrants through outreach and personal communication with station leadership and individual members. I also worked to ensure entrants fulfilled their duties to judge.
As a member of the Marketing committee I aimed to help "pull back the curtain" by increasing our region's outreach on social media and our Off-Camera Blog.
My hope is to continue to be a well-informed, well-prepared, and positive presence on this body. Thank you for the opportunity.
I am in my 19th year as an anchor and reporter at KNTV NBC Bay Area. In my 27 years as a journalist, I also worked at Channel One News in Los Angeles, KGPE in Fresno, KVIA in El Paso, Texas and KJCT in Grand Junction, Colorado.
I am a University of Texas at Austin graduate with a Bachelor of Arts in Spanish Language and a Bachelor of Journalism. I am married to a fellow journalist and everything we do is for our daughters who are the joy of our lives.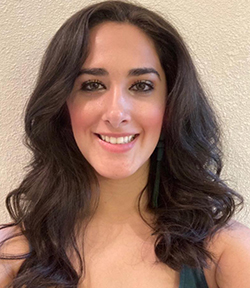 Lexi Sisk *
Location Manager, Iron Pine Media
Lexi Sisk has served the NATAS-SF/NorCal Chapter for 4 years. Since first joining the board in 2019 she has given great efforts to serve and contribute ideas and insight that may better our chapter and improve membership numbers. Lexi lives in the Fresno, California region of the chapter and has avidly advocated for local professionals to join, judge, and serve with any spare time that they may have.
Lexi has worked in media/production for 9 years and freelances with the local Valley PBS station as well as other areas as Location Manager. Membership and board seats with many other organizations have given Lexi insight and experience to contribute valuable ideas to the board such as ATAS, Women in Film, The Hollywood Chamber of Commerce, the Motion Picture Museum, Location Managers Guild, and the Telly Awards. The consideration is much appreciated.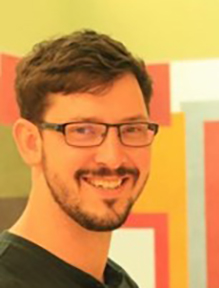 Ben K. Smith
Assistant Professor, California State University East Bay
Benjamin K. Smith's research interests lie within the domains of public opinion, informal learning, and mass communication, with a focus on how issues, events and actors are portrayed in news media, and the effects of these portrayals on the formation, updating and expression of beliefs, attitudes, and opinions. In addressing these questions, he employs a multi-disciplinary approach, bridging theories and research paradigms from mass and political communication, political science, cognitive and social psychology, and media sociology.
Dr. Smith earned his Ph.D. in Communication from the University of California, Santa Barbara in 2018, where he studied public opinion, media communication, and quantitative methods. He earned his M.S. in Communication from Portland State University, and his B.S. in Communication, with Concentration in Public Relations, from Southern Utah University. He has previously served as Research Director at the non-profit Institute for Methods Innovation, as a Visiting Scholar at the Orfalea Center for Global & International Studies, and was the co-founder and lead research analyst of a boutique public relations firm, Personal Branding Pros, LLC.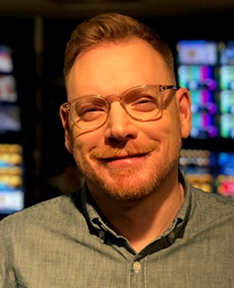 Neill Strickland
TV Production Operations Specialist, KQED
A broadcast veteran with more than 30 years experience, Neill Strickland started his broadcasting career at the BBC in the late 1980's. Working between Network Television and Radio, he rose from Sound Engineer, to Journalist / Reporter, and from there to News Director and Director of National and International News programming for BBC News & the BBC World Service before moving to Los Angeles to work at the BBC Bureau.
Moving to San Francisco in 2012, he worked at KRON-TV, KPIX/CBS 5, held a management position at Pac-12 Networks before joining Vizrt as a Solution Architect for automation systems.
Now based at the San Francisco PBS/NPR affiliate, KQED, Neill works within TV Production Operations at their brand new state of the art facility in the Mission District.
* Incumbent
Please return your Ballot by Friday, May 26
Thank you!