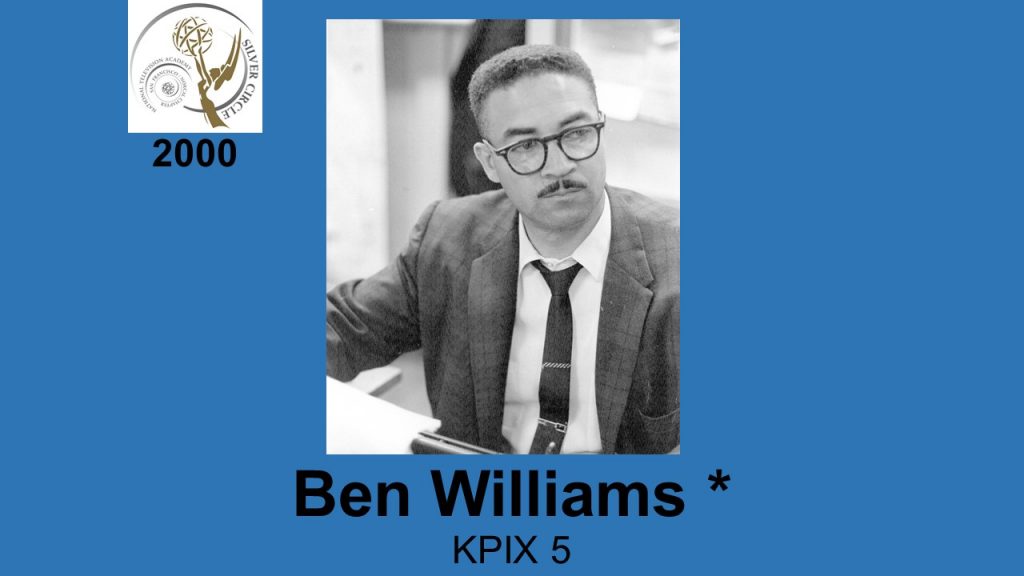 After studying journalism at Lincoln University in Missouri and San Francisco State, BEN WILLIAMS began his professional career in the news business as a reporter, columnist and feature writer for several black newspapers including the St. Louis Argus and the San Francisco Sun Reporter.
He became the first black reporter hired by KPIX in 1966 where he continued for 25 years. During this time, Ben worked as a reporter, weekend anchor and East Bay bureau chief.
Over the years, he was the recipient of a number of honors including the Edward McQuade Award, Broadcast Media Award from SF State, the San Francisco Press Club Award (twice), two Emmys, the National Association of Black Journalists Award and the Society of Professional Journalists Award.
Two of his biggest stories included the Robert Kennedy assassination with numerous follow up stories, and his award winning story of the Sarah Jane Moore attempted assassination of President Gerald Ford.