By Randy Forsman
NATAS Chapter President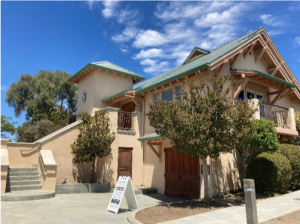 For the first time since November 2019, the Board of Governors of The San Francisco / Northern California Chapter of The National Academy of Television Arts & Sciences will meet in person at the annual Board of Governors' retreat to be held August 14 at The Steven Kent Winery in Livermore, CA.
Normally held in July, the retreat serves as a way to welcome newly elected governors and is an opportunity for the board to brainstorm ideas that will benefit the Chapter over the coming year. The board voted to delay the retreat from July to August to allow more time to ensure we follow the appropriate county health guidelines. Last year's annual retreat and board meeting was held virtually via Zoom, complete with breakout rooms for our board members to discuss various aspects of the Chapter including awards, education, marketing, membership, and more. This year's retreat will feature a lot of what we have learned in the past year or so of holding meetings virtually to streamline the discussion.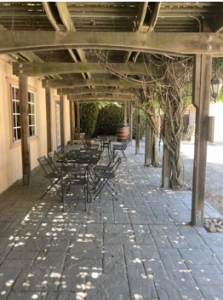 Programs & Activities Chair Steve Shlisky and Membership Chair Patty Zubov worked together to find an appropriate location for this year's special retreat. "We wanted a venue that was not only convenient for Board members in the San Francisco Bay Area," said Zubov, "but also for those in the Chapter's other main markets – Sacramento, Fresno, Monterey. A centrally located area that seemed interesting was the Livermore Valley area – with 50 wineries to choose from!"
The Steven Kent Winery is located just southeast of Livermore. Roughly 50 miles from San Francisco, 90 miles from Sacramento, 90 miles from Salinas, and 150 from Fresno, our hope is that it will serve as a convenient location for a majority of our board to meet face-to-face for the first time in nearly two years. The Steven Kent Winery is part of The Lineage Collection and was recently featured on Good Morning America as well as a segment on NBC Bay Area about climate change and cabernet franc.
Meeting again in person is not without careful consideration. We are asking all attendees to be vaccinated and will be following all Alameda County health guidelines. We realize that the circumstances of the COVID-19 pandemic are ever-changing so we will adapt as necessary to ensure the safety of our board. Stay tuned for next month for a more detailed wrap-up of the retreat.