By Joyce Mitchell
Chapter Governor, Sacramento
San Francisco: KQED is receiving recognition from the Northern California Society of Professional Journalists (SPJ). The station was given nine Excellence in Journalism Awards. Sukey Lewis was named Outstanding Emerging Journalist of the year. Some of the other awards included the categories of investigative, arts and culture, commentary, long-form storytelling and video journalism. The president of SPJ referred to KQED's performance as "a sweep."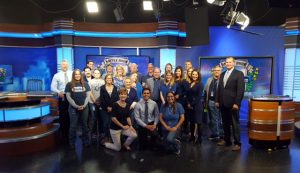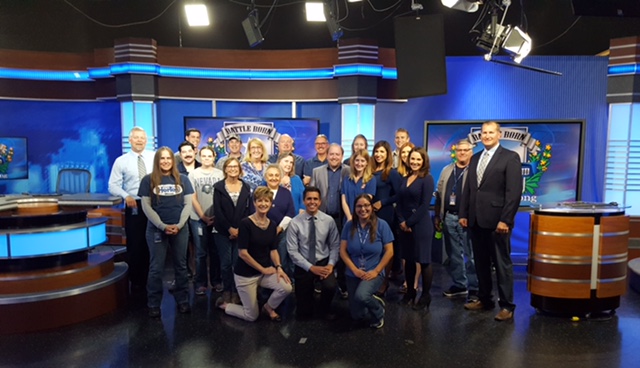 Reno: KTVN Channel 2 News is still standing strong. More shootings in the news, more devastation. But after the Las Vegas rampage, the Nevada Broadcasters Association called upon radio and TV station talent to wear state colors, silver and blue, on the air. KTVN News Director Jason Pasco said that the aftermath of the terrible shooting in Las Vegas was emotional. "This is a chance to bring our state together in pride, supporting Las Vegas and being Vegas Strong."
Eureka: ABC's KAEF has been committed to keeping alive the story of 19-year-old Humboldt State University student stabbed to death at a house party in April 2017. Now, two-time NATAS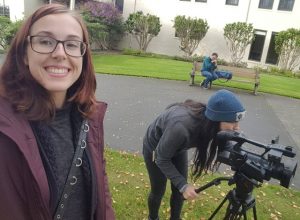 Scholarship Recipient student Courtney Wagner is directing a film about Josiah Lawson for a college project. Attending California State University, Sacramento, Wagner is passionate about uncovering details of the unsolved murder of this student. She said that she wants to help find justice for Josiah.
Guam: TV and radio stations did something that could happen anywhere, going live with an unscheduled test of the Emergency Alert Broadcast System. It said, "A broadcast station or cable system has issued a civil danger warning for the following countries/areas: Guam." With times already tense in Guam because of North Korea, the mistake caused a temporary ripple of panic.
Sacramento: Medi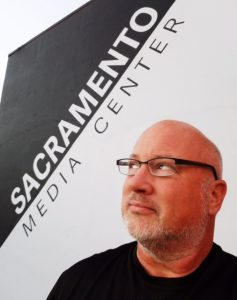 a Center officially opened its doors Nov. 15 with an open house. Formerly The Studio Center owned by Frank Casanova, the place — along with two green screen studios, lights, and cameras — has been renovated and is ready for TV clients. John Christensen is the owner of Sacramento Media Center. He's also honored to be a member of NATAS. One of his TV programs was nominated for an Emmy® in 2015, but he keeps his membership current to stay connected. "The newsletters are wonderful and I love judging," said Christensen. "NATAS is also a good way to find out what's going on in the industry."
Fresno: KMPH Fox 26 pulled off another miracle for children-in-need for the 14th year in a row. It was the St. Jude Dream Home Giveaway with Kim Stephens an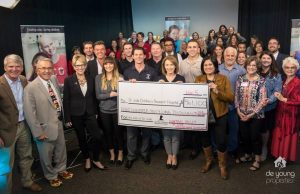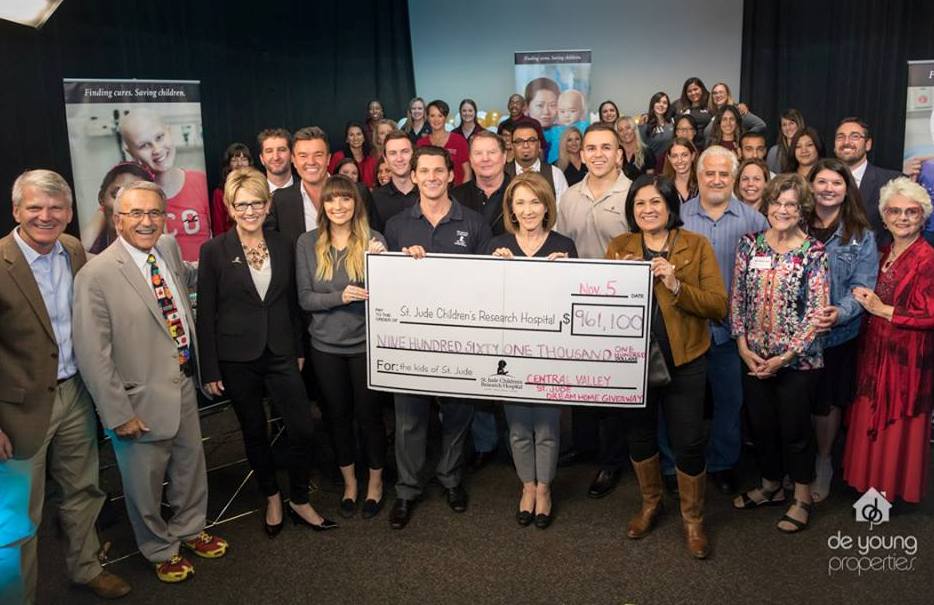 d Kopi Sotiropulos. The Great Day morning team, between 5 and 7 p.m. on Nov. 5, engaged viewers to donate — and the winning prize was big — a home valued at $425,000. Via the fundraising effort, the news team raised nearly $1 million for St. Jude's Hospital. Viewers dug deep into their pockets to ensure families never receive a bill from St. Jude when their kids are sick. Doesn't get much better than helping a child live.