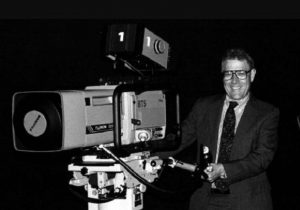 Anthony "Tony" Tiano worked in public television for more than four decades. He managed and operated public television stations. He produced programming for those stations, too. And, while Tiano was immensely talented in all that he did as a television executive, among his greatest accomplishments was serving as the president of San Francisco's KQED.
Tiano brought significant change to KQED Channel 9 and KQED Radio. During his 14 years as president of the stations, from 1979 to 1993, he launched a full seven-day programming schedule for Channel 9 and converted the radio station to an all-news format.
In 1991, the San Francisco/Northern California Chapter of The National Academy of Television Arts & Sciences recognized Tiano for his tremendous contributions to the Bay Area and northern California television industry when he was inducted into its Silver Circle.
Born and raised in New Mexico, Tiano began his career in Albuquerque at KNME, while he was still in college at the University of New Mexico. From there, he moved to the Midwest to become program manager for Wisconsin Public Television in Madison. By 1976, he was in St. Louis as president of KETC, the public television station there. In 1979, he moved to the Bay Area when he became president of the KQED stations.
Before launching his career in public television, his first exposure to the business came when he was drafted during the Vietnam era. He was put to work at the Defense Department. That is where he produced "The Big Picture," a documentary series that educated the general public about U.S. military activity.
Tiano was very involved in the Bay Area community. He fell in love with the region upon moving here. Following the Loma Prieta earthquake that rocked the Bay Area in October 1989, Tiano and rock promoter Bill Graham orchestrated an earthquake relief concert that featured comedian Bob Hope and the Bay Area's Tower of Power, Crosby, Stills and Nash, and Neil Young. The concert ended up raising more than $2 million for earthquake victims.
While at KQED, Tiano created "This Week in Northern California" with veteran Bay Area television journalist, Belva Davis. The show became immensely popular and helped to propel KQED to national prominence as the most-watched public television station in the country.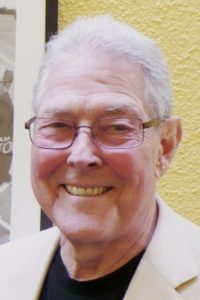 In 1993, Tiano left KQED. His life was still dedicated to public television. He joined Santa Fe Productions, where he would create and produce independent programming for public television. One program, "The Brain Fitness Program," ultimately raised $50 million for PBS, bringing science to public television viewers.
Tiano died in August 2012 at his home in Albuquerque. He was 71 years old. Even though he is gone, his legacy in public television in the Bay Area lives on to this day.

Kevin Wing has been authoring Off Camera's "Gold & Silver Circle Profiles" series since 2007. Serving on the Board of Governors of the San Francisco/Northern California Chapter of The National Academy of Television Arts & Sciences since 2010, Wing is a two-time Emmy Award-honored journalist with KNTV NBC Bay Area, and also teaches journalism at Ohlone College. He was inducted into the Silver Circle in 2013, the same year he became editor of Off Camera.