MEMBER BENEFIT
By Mike Moya
Chapter Governor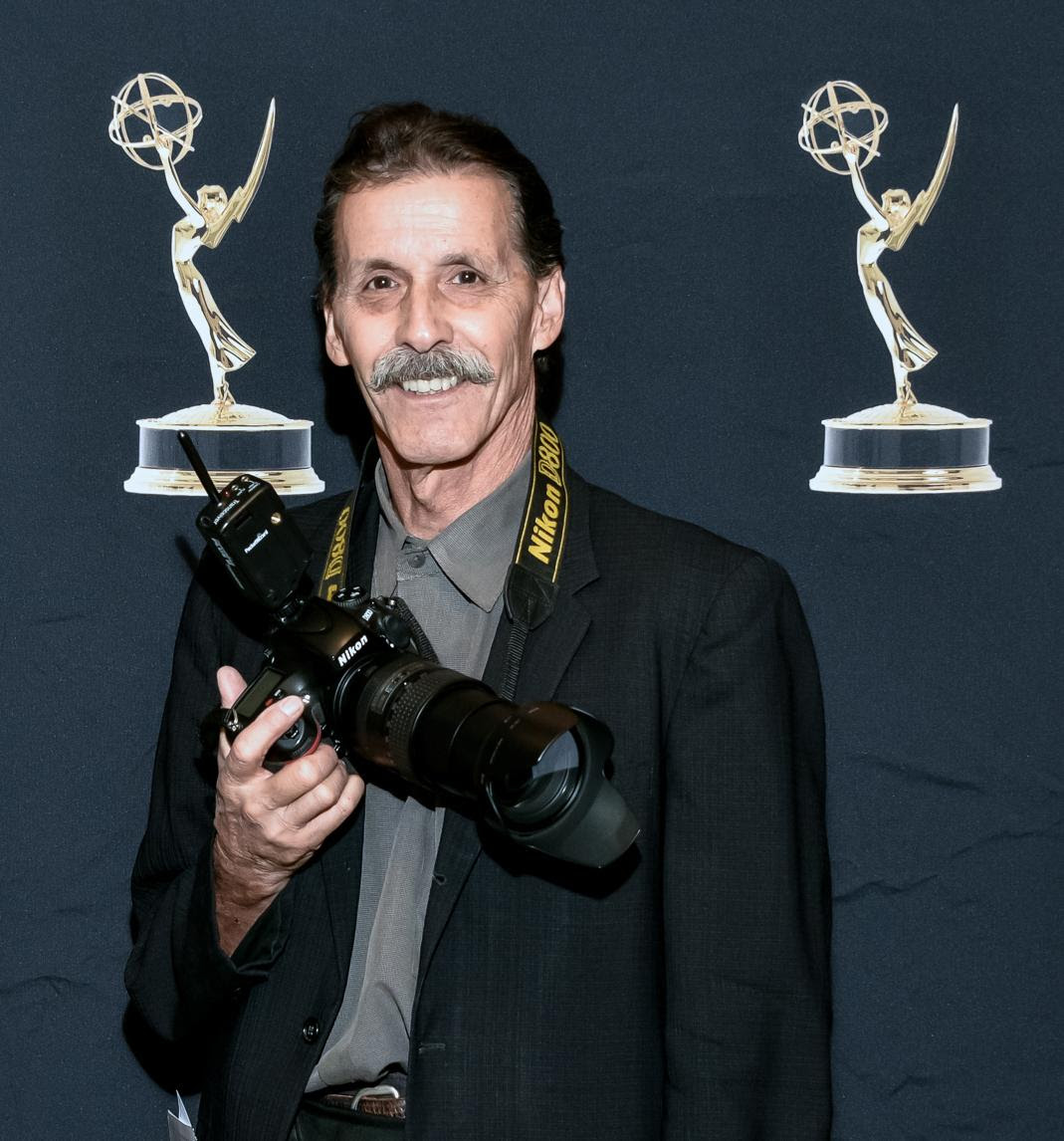 It was great seeing everyone at our last NATAS Photoshop Retouching Workshop on November 7.  It's important to stay current with the new editing updates we use on a daily basis.  As a professional photographer, I rely on Adobe Photoshop as my go-to application for retouching commercial headshots.
I keep my editing time down to a minimum by focusing on just a few tools that enable me to streamline my workflow.  Usually I start with the Clone and Healing tools for eliminating issues like skin blemishes and use the Adjustment Layers for image adjustments with Levels and Color correction.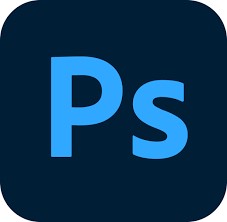 The beauty of Photoshop layers is the ability to create separate work spaces for each tool adjustment.  Besides the option of going back to these work layers to repeat adjustments, you save the integrity of your image by working in a non-destructive process.
I recently learned of a skin smoothing technique which really saves time reducing skin texture.  The Noise filter with the Dust & Scratch options add a work layer that you can mask and selectively apply a smoothing/softening effect on your facial features and skin.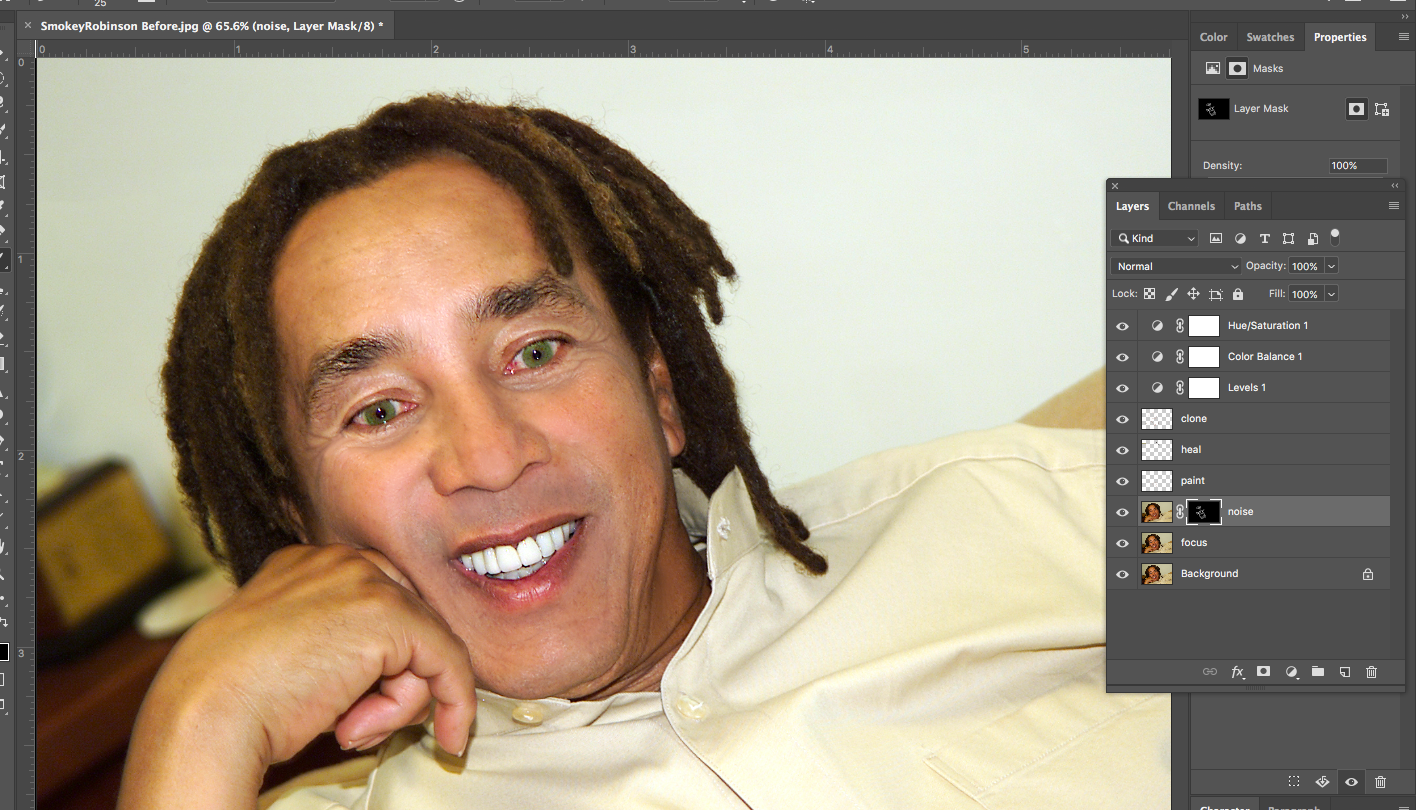 There are always new developments in Photoshop techniques and it is important to continually research and learn these skills. One big lesson I learned about Photoshop is you do not need to know everything about Photoshop, since it is continually updating. Just learn and refine the tools for your specific needs.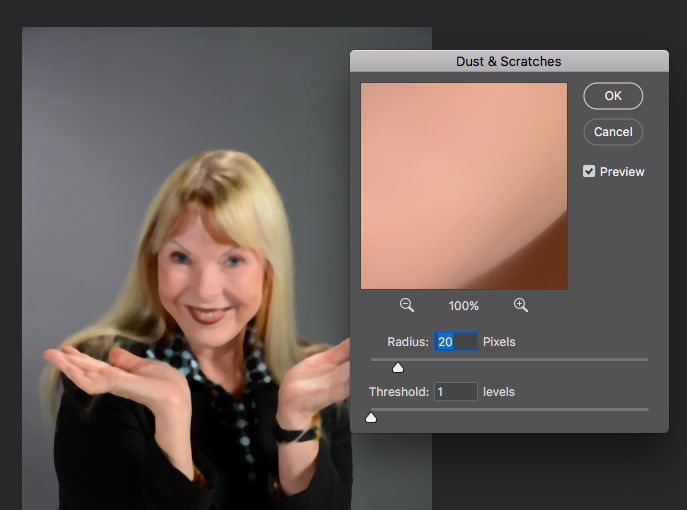 Remember, professional development is a "must" these days for us to stay competitive in our respective industries!  Members of other NATAS chapters across the country joined us for this workshop.
Chapter Programs & Activity Chair Steve Shlisky explains: "Our Chapter continues to develop informative programs presented by industry professionals." Shlisky adds: "We hope to bring many more content creating tutorials, equipment strategies, and other subjects of compelling interest to benefit NATAS members."
"I am grateful that Mike and Steve were able to move forward quickly with the Photoshop Basics workshop," said Chapter Marketing Chair Larena Baldazo. "While nothing beats face-to-face interaction, the virtual workshops seem to have a good turnout, since most people are already working from home and are pressed for time. We hope to launch a workshop around promoting on Instagram in the near future!"
This workshop was free for members, and cost $25 for non-members. Please email me if you have any questions or recommendations for future NATAS workshops.
Here is a great link for a simple time saving editing workflow with Photoshop:
https://digital-photography-school.com/3-steps-to-photoshop-retouching-for-naturally-looking-portraits/
Click here to view the my Photoshop Tutorial "Basic Photoshop Photo Retouching" from November 7, 2020
Member Benefit: Free Headshot Sessions (will return ASAP)