By Joyce Mitchell
Chapter Governor, Sacramento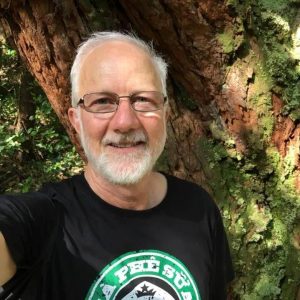 Access Humboldt – Access Humboldt Executive Director Sean McLaughlin is speaking out about his concerns on Net Neutrality. On Dec. 14, the Federal Communications Commission (FCC) repealed Net Neutrality. Educated at Dartmouth College, McLaughlin taught Politics of Media and is against the FCC decision. Essentially, repealing Net Neutrality makes it so Internet Service Providers (ISPs) can control internet speeds of online content. Some experts claim it will inhibit free speech. McLaughlin maintains abandoning Net Neutrality could slow down smaller video websites or startups that can't afford equal connection speed. McLaughlin said that local voices will not have a fair chance. "Small businesses, artists, people who have things to say will be at a disadvantage reaching audiences," said McLaughlin.

Reno – KOLO 8 News Now rolled out 31 Days of KOLOCares on Dec. 1. Every day, a worthy nonprofit was featured on air. From United Cerebral Palsy to Blood Drives to preventing human trafficking, the ongoing KOLOCares campaign helps organizations raise awareness about their mission. "We developed KOLOCares to help give local nonprofits a venue to make this happen," said KOLO Vice President and General Manager Matt Eldredge. "Our feeling is that as broadcasters, we have a responsibility to help our community to facilitate the good work of the nonprofits doing amazing things for those in need." The attached link is a profile of Awaken – a nonprofit targeting sex trafficking: http://www.kolotv.com/content/news/31-Days-of-KOLOCares-spotlights-a-different-charity-daily-461246403.html  
Sa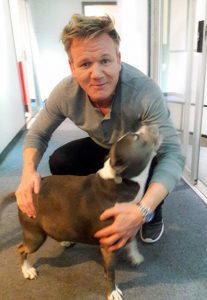 cramento – Media Center – There was a taste of Hell's Kitchen in the newly opened Sacramento Media Center on December 2, 2017. Gordon Ramsay played with the center's studio mascot Pirl while in River City shooting a video for his new Hell's Kitchen restaurant opening soon inside Caesars Palace in Las Vegas. The restaurant is a take-off of his top-rated TV show Hell's Kitchen. Sacramento Media Center owner John Christiensen said Ramsay was a nice guy. As for the playtime with the puppy, "It appears both had a good time," said Christiensen.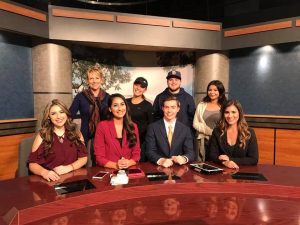 Fresno – FOX26 News – Anchor Kim Stephens has been back to school for five semesters now – teaching her craft at Fresno State. Class is out for the semester, so Stephens is taking a breather for a few weeks. For the first time, this year she appropriately was assigned to teach the newscast class. Her students wrote, edited, reported, and anchored eight live newscasts throughout the semester. "It was a rewarding challenge," Stephens said. "A few graduated in December and are looking for jobs in TV or radio broadcasting." Well-trained up and comers on the way!
Guam – Global Girl Travels (GGT) reflects the passion of Photographer and Journalist Jessica Peterson. She released her first documentary about indigenous culture on Guam in 2016 after having lived there seven years. She's now on what she calls the Great American Roadtrip across Guam in her Airstream trailer, writing and documenting as she goes. She sees Guam as the gateway to the Pacific – a direct flight away from China, Japan, Korea and Philippines. To follow her Airstream journey, go to theguamguide.com.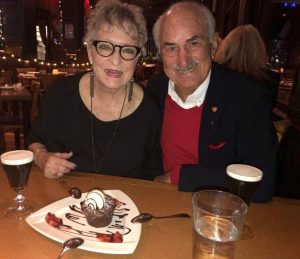 San Francisco – KGO-TV – Retired Veteran Photographer Fred Pardini spent 32 years in the trenches covering news. He received an Emmy® Award for his work in 1975, and in 1997, was inducted into the NATAS/SF Silver Circle. He retired a year later, and is celebrating yet another milestone – his 62nd wedding anniversary with wife Bonnie Pardini. Pictured here at the Trident in Sausalito, the couple celebrated and toasted decades of commitment. By the way, the longest married couple on record currently live in Bradford, England – married 90 years, 291 days. Here's to the future, Pardinis!