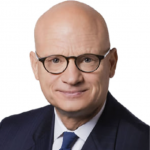 By Wayne Freedman
National Trustee & Awards Chair

Our Emmy® Awards contest opened for submissions on December 1st.
As usual, a familiar pattern has emerged.
Some people get their work, fees and forms in early. Others wait until the January 14th deadline.
We urge you to emulate the former instead of the latter. We view submissions as soon as they arrive. That works to your benefit if we find errors, inconsistencies, or entries that might perform better if placed in alternate categories. That longer runway gives us more time to work with you if and when you have questions.
Already, we have seen excellent submissions, especially in our new categories which include Youth Programming and Diversity/Inclusion.
We have, however, noted recurring issues:
When filling out your entry forms, please

use upper and lower case

. Otherwise, we'll kick them back.
When submitting

composite

entries,

use the drop-down menu

in Emmy® Express to include air dates for each lift.
In Spanish submissions, the form now includes

accents

for proper grammatical punctuations. Please use them.
You can't all be

producers.

Please read our article about how The Academy has changed its definition of what constitutes a producer, and how the new rule may effect you. We need you to cite your involvement by function, not job title.
Make certain you

contact everyone

who might be eligible before submitting.
Please

pay your fees

when entering. No submission or name becomes official until paid in full before the deadline.
Please read my updated articles (links follow)  They will help us to help you, and you to help us.
RULE AND CATEGORY CHANGES:
WHAT YOU NEED TO KNOW BEFORE ENTERING THE EMMY® AWARDS
HOW TO MAKE THE MOST OF YOUR ENTRY
I am available to answer any questions. Feel free to reach out to me at: wfreedman@emmyonline.tv
Good luck!
---
Watch the 12/18/21 Zoom Panel on YouTube:
"Emmy 2022 / New Rules / New Categories / New Info"
Back to the "Off Camera" INDEX page…
---