By Toby Momtaz
Chapter Industry Relations Chair
---

Celebrate LGBTQ Pride Month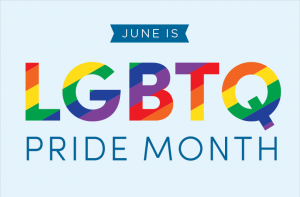 Pride Month is celebrated every June in tribute to those involved in the Stonewall Riots,
with parades, festivals and concerts going on across the globe.
There's always some way for you to get involved,
as well as learn some important social history along the way.

---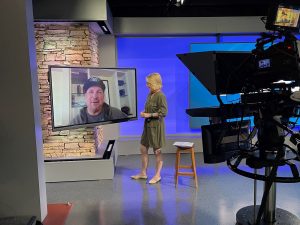 Fresno – KMPH FOX 26 news anchor Kim Stephens had an opportunity to interview Garth Brooks for a Sinclair Broadcast Group sister station.
In her Facebook post Stephens wrote about how easy Brooks was to talk with. Stephens also got to share the experience she and her husband had while attending Brooks' concert at Thompson-Boling Arena in Knoxville, TN. Stephens also wrote about how much fun they had making each other laugh.

---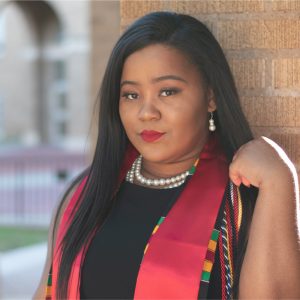 Hawaii – This month KITV welcomes their new producer Aundrea Jackson. She comes from Lubbock, TX, where she's been producing at KJTV/KCBD since 2019.
Jackson is a graduate of Texas Tech University where she earned a bachelor's degree in journalism and a master's degree in mass communications.

---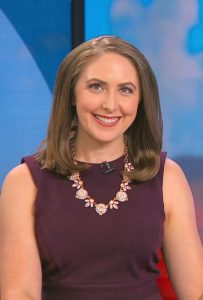 Sacramento – KCRA 3 has added a new member to their news team. Lysée Mitri had been an anchor and reporter at KRQE, the CBS station in Albuquerque until last month. Before that, Mitri was a multimedia journalist at WKOW in Madison, Wisconsin.
Mitri graduated from the University of Southern California with a degree in Broadcast Journalism in 2010. When she is not at work, Mitri enjoys reading, hiking and snowboarding.

---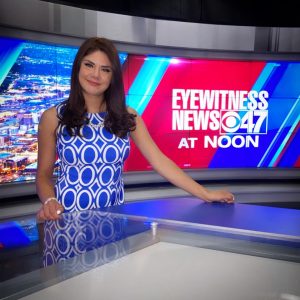 Fresno – Nathalie Vera is a Fresno-based bilingual journalist who has joined Fresno's KGPE 47, where she continues to share Fresno's stories in English, after representing the Hispanic community with Univision 21 for the last 4 years.
Vera was born and raised in Peru, but moved to Los Angeles at a young age and is thrilled to continue to call California home.

---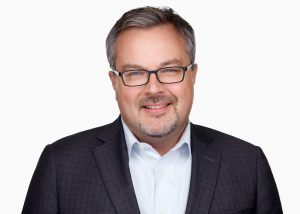 San Francisco – Nexstar has named Jim Rose Vice President and General Manager of San Francisco's KRON 4. Rose was president and general manager at NBC affiliate in Seattle for the last five years.
In a Nexstar press release Rose said: "I'm thrilled to be joining Nexstar and the KRON 4 team."

---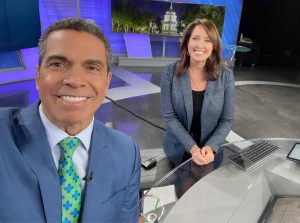 Sacramento – A big night for KCRA 3 anchors Edie Lambert and Gulstan Dart as they get back in studio five nights a week for the first time in more than a year, a step toward their schedules returning to normal. Lambert said: "I enjoyed the challenge and extra family time of working from home half the time, but it feels great to take this step."
Their schedule has the two anchoring the 6, 7, 10, and 11pm newscasts. For anyone wondering, Lambert and Dart are both fully vaccinated.

---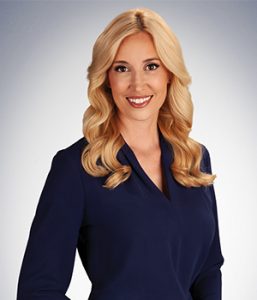 San Francisco – KPIX award-winning reporter Katie Nielsen and husband James Dwiggins are the proud parents of a baby girl!
Baby and Mom – an Emmy® nominee this year – are doing fine. Congratulations to Katie and James and their little bundle of joy!
Nielsen who is a native of Southern California, joined KPIX in the summer of 2017.

---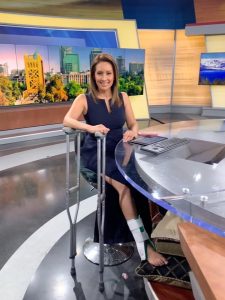 Sacramento – KCRA 3 anchor/reporter Leticia Ordaz is back in the saddle after spraining her ankle.
Ordaz who is also an award-winning author will not be slowed down at work by a sprained ankle boot and crutches, but she won't be starting anything on the right foot for a while either. Get well soon.

---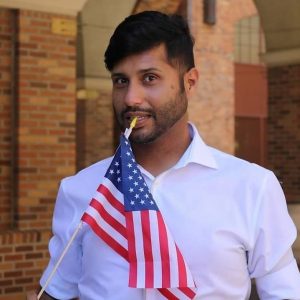 San Jose – Morning news producer at KNTV NBC Bay Area, Nitin Lal is off to New York City to serve as a producer at NBC's flagship station, WNBC-TV.
A graduate of San Francisco State University, Lal had been a news writer at KPIX 5 for four years before joining KNTV NBC Bay Area as a content producer back in 2015. Later in 2017 Lal became the morning news producer.

---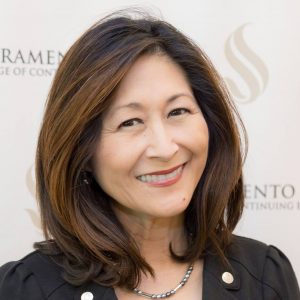 Sacramento – Former KXTV ABC 10 anchor Sharon Ito has come out of her 2012 retirement to join the Asian Pacific Islander American Public Affairs Association (APAPA) as their new CEO.
APAPA is a non-profit, non-partisan and grassroots organization founded in 2001 by C.C. Yin. APAPA was established with the primary mission of empowering Asian Pacific Islander (API) Americans in civic and public affairs through education, active participation, and leadership development.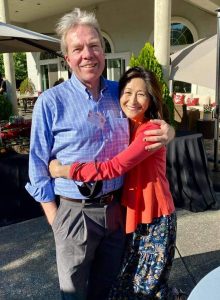 Ito is pictured here with her husband – former KXTV ABC 10 Emmy® award-winning reporter and multi-media journalist – George Warren (Silver Circle Class of 2015) who retired back in 2016.

---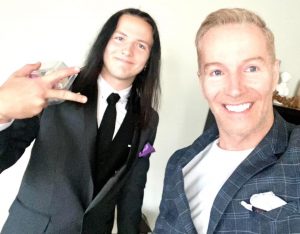 Sacramento – Award-winning movie and television producer Mark S. Allen announced that his son Jackson was involved in an accident when someone at an outdoor informal prom gathering added accelerant to a fire-pit as guests were seated around it.
Jackson is now being treated at The Firefighters Burn Institute Regional Burn Center at UC Davis and is expected to need weeks to recover and heal before discharge.
Allen, who has hosted dozens of events to raise money for the burn center, says his warrior son has a fight ahead of him but is getting the best burn care thanks to the amazing doctors and nurses at UC Davis.
Watch KCRA 3 report here.

---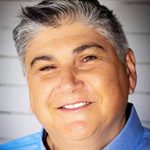 Toby Momtaz is a Producer at PBS KVIE in Sacramento, California
Monthly Tidbits From Our Chapter's Markets
NATAS welcomes contributions to the Regional Roundup from all Chapter markets. To be included, please contact Toby Momtaz at toby@emmysf.tv.