Concert March 3; Tickets Went On Sale Nov. 3


By Kevin Wing
Editor, Off Camera
The Grammy Award-winning Melissa Etheridge is coming to Walnut Creek in March to perform at Dan Ashley's ever-popular Rock The CASA concert, which benefits the longtime KGO-TV ABC7 news anchor's favorite charitable causes for children and teenagers in the Bay Area.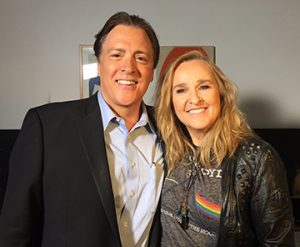 Tickets for the benefit concert went on sale Nov. 3 at the box office of the Dean Lesher Center for the Arts in Walnut Creek, where the concert will be held. Tickets can also be purchased on the Rock The CASA website at www.rockthecasa.org.
Rock The CASA is a benefit concert held annually to raise funds for the most noble charities for children. CASA of Contra Costa County and Friends of Camp Concord help hundreds of kids in underprivileged homes every year. The organization was founded by Ashley, who has worked at the ABC owned-and-operated station in San Francisco since 1995. Ashley anchors the station's 5, 6 and 11 p.m. weeknights. He also anchors the station's 9 p.m. newscast, seen weeknights on duopoly KBCW-TV.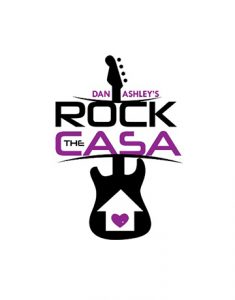 Ashley and his Rock The CASA organization are "thrilled" to have so much musical talent for the March 3 concert, which will be the show's fourth year. The concert is always presented at the Lesher Center. Ashley's band, PUSH, will also be performing at the March 3 show.
Etheridge has become one of rock music's great female icons. Her critically acclaimd eponymous debut album was certified double platinum. Her popularity has been built around such memorable songs as "Bring Me Some Water", "No Souvenirs" and "Ain't It Heavy", for which she won her first Grammy for Best Female Rock Vocal. She hit her commercial and artistic stride with her fourth album, "Yes I Am", featuring the massive hits, "I'm The Only One" and "Come To My Window", the latter which brought Etheridge a second Grammy. The six times platinum album spent more than two and a half years on the album chart.
She is also an Academy Award winner, receiving for Best Original Song in 2007 for "I Need To Wake Up" for the film "An Inconvenient Truth."