By Toby Momtaz
Chapter Industry Relations Chair
---

San Francisco / Northern California Chapter – The Diversity Media Zoom Roundtable was held on October 3rd with multicultural attendees representing LGBTQ, South Asian, Korean, Vietnamese, and Filipino media outlets as well as members of Pacific Southwest, Pacific Northwest, Rocky Mountain Southwest, Chicago/Midwest, and Lone Star NATAS Chapters. The roundtable communicated San Francisco/Northern California Chapter's strive for inclusivity as it serves media outlets and storytellers creating content for diverse audiences throughout the region. To achieve this goal, the Membership Committee's Diversity arm aims to develop programs, activities, and benefits that ensure all members feel engaged, supported, and valued by the organization. Watch the recording of the Diversity Media Zoom Roundtable below (86 Minutes):

---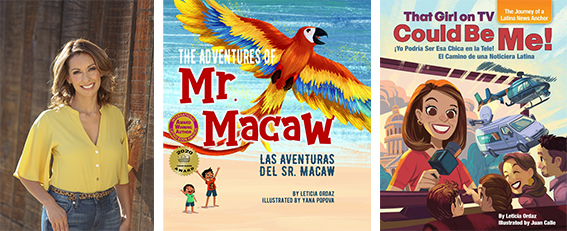 Sacramento – KCRA Reporter/Weekend Anchor Leticia Ordaz has authored her second bilingual children's picture book. As a Latina mother of two Spanish-speaking boys, Ordaz sees the importance of having more culturally diverse books for them and other children to choose from. Ordaz published her first book featuring Latinx characters in 2019. That book titled The Adventures of Mr. Macaw won four International Latino Book Awards in September 2020. This fall, Ordaz will release her second book titled That Girl on TV Could be Me! The Journey of a Latina News Anchor. In this book Ordaz re-counts her own life story about a shy, small-town girl from an immigrant family dreaming of becoming a TV newscaster who inspires the next generation to aim high and represent their community. The book which contains colorful illustrations, featuring both English and Spanish on every page is available for preorder on Amazon and Barnes and Noble.


---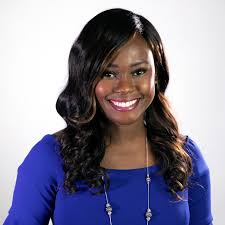 Fresno – KFSN ABC30 Action News welcomes Brittany Jacob as their new Weekend Evening Anchor and Reporter. Jacob moved to Fresno from Cape Girardeau, Missouri, where she was an Evening Weekend Anchor and Southern Illinois Bureau Chief and Reporter. Jacob who grew up in Houston, Texas, is a graduate of Howard University in Washington, DC, and a member of National Association of Black Journalists (NABJ). Jacob loves theatre, cooking, traveling and experiencing new cultures and foods; and her favorite activities include visiting wineries, yoga, and spending time with her family.

---


Oakland – Photographer Stan Pechner from STANOVISION was assigned to shoot postcard scenes of Oakland and San Francisco to be showcased during the ESPN broadcast Oakland A's game two in the best-of-three series with the Chicago White Sox. Pechner knew covering this playoff game would be like none other, because of COVID-19. As Pechner approached the Coliseum during the second inning of the playoff game, there were no cars in the parking lot, but he could hear fans cheering from his vehicle. After passing through COVID security mandates and heading down the ramp to the first level where the roar of the crowd was coming from, Pechner could only see white cardboard shapes in the seats. As he stood there the crack of the bat rung in Pechner's ears louder than he'd ever heard it before. The Oakland A's Marcus Semien had batted the ball to deep center for a home run! The crowd noise got louder as Semien rounded first but the white shapes in the seats were not moving or standing up to cheer for the home team. Pechner says: "The recorded cheering and sound of Krazy George's drumbeats coming out of the speakers around the stadium and seeing Semien cross home plate and air high-fiving and elbow bumping his teammates was the most bizarre thing I had ever seen in twenty years of covering professional sports." 2020 has been a year in all of our careers that we won't soon forget. For Pechner, it's been the year that changed the way he covers sporting events, and the year he saw an MLB playoff game without fans and the only cheering was in the dugout.


---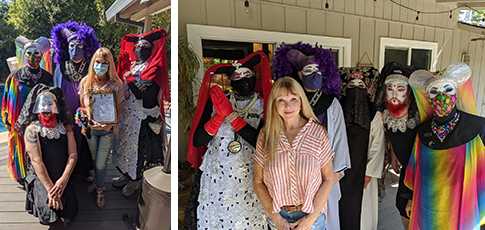 Sacramento – The Capitol City Sisters of Perpetual Indulgence, a queer order of Nuns devoted to community service, ministry and outreach promoting human rights, respect for diversity and spiritual enlightenment have proclaimed our Chapter Board Member Joyce Mitchell as Saint Emmy Way Our Lady with the Golden Mic in recognition of her long-time fight against HIV/AIDS. In 1995, Mitchell co-founded the Capital City AIDS Fund (CCAF) – a non-profit organization that provides community education and resources as well as college scholarships for young people infected and affected by HIV/AIDS. Since its inception CCAF has raised and donated over $3 million for Sacramento area HIV/AIDS services. See the three minute video below:

---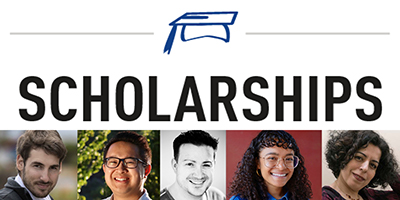 San Francisco / Northern California Chapter – The 2020 student scholarship recipients were recognized at the Gold & Silver Circle Induction Ceremony on October 24th. A total of $15,000 in scholarships were awarded to the following undergraduate and graduate college students:
Peter J. Marino, Jr. Memorial Production Scholarship:
Ido Bartana, San Francisco State University
Rigo Chacon Scholarship:
Austin Castro, San Francisco State University
Sheldon "Shelly" Fay Memorial Videography Scholarship:
James L. Clark, City College of San Francisco
Miss Nancy Besst Memorial Graduate Production Scholarship:
Aurora Brachman, Stanford University
Linda Giannecchini Memorial Professional Development Scholarship:
Sabereh Mohammad Kashi, Berkeley City College
VIEW FULL 2020 SCHOLARSHIP INTERVIEWS & VIDEO SUBMISSIONS (84 min)
The TV Academy Fund Inc. is a  501(c)(3) charity tax ID # 94-3172275
To help with the chapter Scholarship Fund make your donations here.

---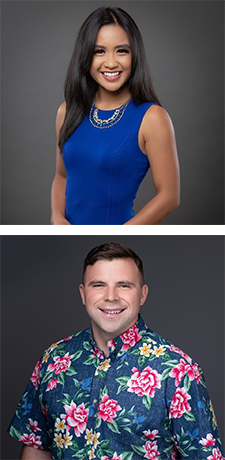 Hawaii – Hawaii News Now welcomes the addition of two new members to their news team.
Multimedia Journalist, Jolanie Martinez, was born in Honolulu and raised in Wahiawa. Martinez attended Arizona State University's Walter Cronkite School of Journalism and graduated with a Bachelor of Arts in Journalism and Mass Communication, along with a minor in criminal justice. Her first reporting position was at KGBT4 in the Rio Grande Valley. After nearly three years in south Texas, Martinez is excited to be back home in the Aloha State.
Weekend Anchor for Hawaii News Now and also a Reporter for Hawaii News Now Sunrise, Casey Lund graduated with a degree in Radio, TV and Digital Media from the University of Idaho, and got his first news reporting job at KRTV 12 in Boise, Idaho. After that, Lund was bureau chief and legislative reporter for WAND-TV in Springfield, Illinois, and later a reporter at  KXLY's Good Morning Northwest. Lund started at Hawaii News Now as a photographer and was recently named as the new weekend anchor.

---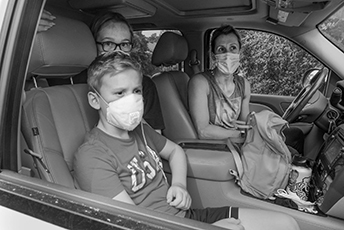 San Francisco – ABC7 – These are the faces of evacuees. Another small story among thousands during the Glass Fire in Sonoma County last month. ABC7's Wayne Freedman always carries a small camera to capture such moments. When he came across Shelley Schubert and her two children, they had just returned from their evacuated home to grab a few more items. With new flames bearing down, they knew they had possibly seen it for the last time. Freedman says: "You don't need to see their mouths to see what they're going through and their stress – the mother, her daughter, or her son – it's all in the eyes." The Schuberts' home survived.

---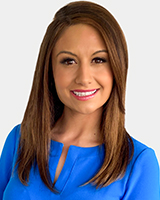 San Francisco – ABC7 – Stephanie Sierra's investigative documentary "Hiding in Plain Sight" is honored with two national 2020 Edward R. Murrow Awards in News Documentary and News Series categories. The story incorporates a year-long investigation into illicit massage parlors in Colorado that resulted in six women being rescued from human trafficking operations across the state. You can watch Sierra's award winning investigative documentary here.

---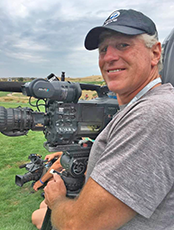 Bay Area – KGO Emmy® award winning videographer Randy Davis, a member of the Silver Circle, class of 2016, has retired. Davis who is best known for innovative shots and compassion was part of the ABC7 family since he was a teenager. His late father, Steve Davis, was an anchor and reporter at the time. Davis began his career as a freelancer and was eventually hired by the Bay Area ABC station in 1982 and covered every major story since then. Davis spent the last years of his career at KGO East Bay Bureau. Davis and his family now live in Truckee, California.

---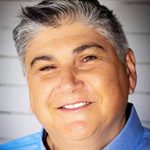 Toby Momtaz is a Producer at KVIE, the PBS affiliate in Sacramento, California

Monthly Tidbits From Our Chapter's Markets
NATAS welcomes contributions to the Regional Roundup from all Chapter markets. To be included, please contact Toby Momtaz at toby@emmysf.tv.