By Kevin Wing
Senior Correspondent, Off Camera
Chapter Governor, San Francisco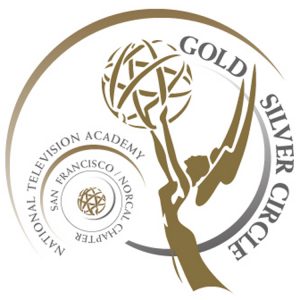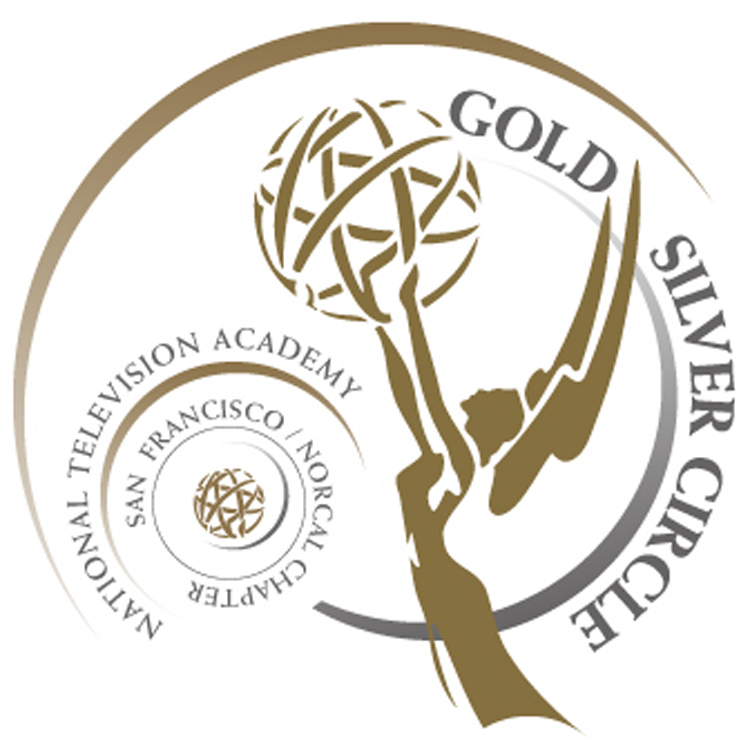 Seven television professionals, whose career achievements and accomplishments and a dedication to the television community have propelled them to a mark of distinction in the industry, will receive an even higher honor Sept. 28 when they will be inducted as the Class of 2019 for the Gold & Silver Circle of the San Francisco/Northern California Chapter of The National Academy of Television Arts & Sciences.
This year's induction luncheon, an annual event since 1986, will take place Saturday, Sept. 28, at the Basque Cultural Center in South San Francisco. The center is located at 599 Railroad Ave., South San Francisco. Free parking is available.
The Silver Circle Class of 2019 will honor Julie Haener, anchor, KTVU Fox 2 in Oakland; Liz Harrison, anchor, KFSN ABC 30 in Fresno; Mike Luery, Political/Investigative Reporter/Producer, KCRA 3, Sacramento; Wayne Philippo, Retired Director, KPIX 5, San Francisco; James Sudweeks, retired digital editor, KGO-TV ABC7 in San Francisco; and Mike Sugerman, former KPIX 5 reporter in San Francisco and now with WCBS Radio in New York City.
This year, our Chapter's Gold Circle inductee is David Louie, longtime reporter, KGO-TV ABC7 in San Francisco. Louie's 50-year career includes the last 47 years at KGO-TV.
To Purchase Tickets: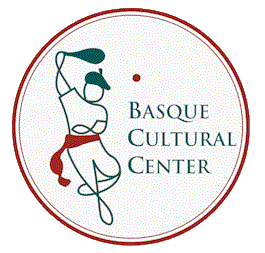 Tickets for the induction luncheon are $75 for NATAS members and $85 for non-NATAS attendees. Purchase tickets by Sept.13 and save $10 per ticket. Reserve a table for 10 guests for $100.
The ticket price includes a $25 donation to the NATAS Scholarship Fund. For more information on tickets and meal choices, visit the Chapter website at www.emmysf.tv/circles.
The Silver Circle is not an award — it is a society of honor. To be eligible for membership, individuals must have been actively engaged in television broadcasting for 25 years or more (with at least half of those years in the Chapter region), made a significant contribution to their local television markets and distinguished themselves within the industry and the community. Silver Circle inductees are elected by current members of the Silver Circle. To date, there are more than 250 television professionals inducted, spanning 71 years of the television industry in the Chapter region dating back to 1948, when television was first made available in the San Francisco television market.
The Gold Circle honors individuals who have been actively engaged in television broadcasting for 50 years or more (with at least half of those years in the Chapter region) and who have fulfilled the same criteria as Silver Circle nominees. Gold Circle inductees are elected by the NATAS Chapter Board of Governors.
Gold Circle Class of 2019
DAVID LOUIE, Reporter, KGO ABC 7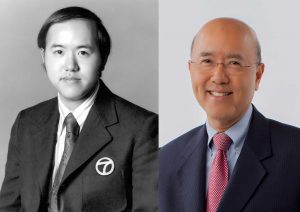 Over a span of 45 years at ABC7 News, David Louie has covered some of the biggest stories in the Bay Area and Northern California, including earthquakes, floods, the kidnap of heiress Patty Hearst, the disappearance of an entire bus of school children in Chowchilla, and the outbreak of SARS and toxic shock syndrome.  He has been a reporter, an anchor, an assistant news director, a bureau chief and a business editor, covering the rise of Silicon Valley.  His work has been recognized with four Emmy® Awards.
David joined KGO-TV in 1972 right out of Northwestern University's journalism school.  However, his TV career began at the tender age of five when he appeared for eight years on a weekly public affairs show on the NBC affiliate in Cleveland (1955-1963). He started his career in 1968 as a reporter/trainee at WKYC in Cleveland, then in 1969 a reporter/intern at WEWS.  Did news writing & fill in assignment editor at WMAQ in Chicago (1969-1971) and then a news writer at WLS before moving to San Francisco.  Started at KGO in 1972, took a break from 1977-1979 to be the Assistant News Director at WXYZ in Detroit.  He was part of the KGO-TV "News Scene" team to report from China in 1979, a first for a local TV station, one year after normalization of relations with the U.S.
In 1976, he was elected to the Board of Governors of the San Francisco/Northern California Chapter of NATAS, serving as local awards chair, national trustee and a member of the national awards committee.  In 1990, David became a NATAS officer, elected first as Vice Chairman and then Chairman of the Board, the first minority to hold that post.  As chairman, he helped to create a $20,000 NATAS scholarship, promoted media literacy, and led professional delegations to Asia and Europe.
His passion to encourage more minorities to enter TV and to assist with their skills development led to leadership roles in the Asian American Journalists Association (AAJA), serving as local chapter president and then national president. He also served on the board of the Radio Television Digital News Association (RTDNA) and its foundation."  He has mentored many young professionals and students through the years and has volunteered for many community groups and boards.  He is also an avid photographer and foodie.
David received the Governors' Service Medallion in 1985, inducted into the Silver Circle 1995, and received the Governors' Award in 2015.
SILVER CIRCLE CLASS OF 2019  
JULIE HAENER – Anchor, KTVU, FOX 2

The Pacific Northwest was home to Julie Haener where she graduated from the University of Washington with a degree in Broadcast Journalism. She launched her career in 1990 in Yakima, Washington, actually living in a tiny apartment right above the TV station. Putting in 12-hour days as a reporter, anchor, producer, editor, writer and photographer, she then moved on to Fresno station KJEO-TV as weeknight anchor and health reporter. After that came a job at KIRO in Seattle. She anchored mornings, requiring her to be at work by 3 AM every day. In 1997, Haener was hired by Bay Area station KTVU.  Haener started at the station as a freelance reporter and within a couple of months was hired full time.  She was promoted to weekend anchor in 1998 and in 2000 joined Dennis Richmond on the newly launched KTVU Channel Two News at 6. By 2006, she was named co-anchor of The Ten O'clock News, eventually expanding her anchoring duties to include the News at 5.  During her time at KTVU, Haener has been recognized with seven Emmy® Awards, including one in 2004 for Best On-Camera News Anchor. That same year, American Women in Radio and Television named her Best TV On-Air Reporter. Haener grew up in Tacoma but said that she quickly fell in love with the Bay Area. She continues to enjoy taking candid photos whenever possible. She said that she has nearly 40,000 pictures on her computer waiting to be organized.
LIZ HARRISON – Anchor, KFSN ABC 30 (Fresno)

Liz Harrison is co-anchor of ABC30's Action News Midday and Action News Live at 4 newscasts in Fresno. She is also an Emmy®-winning reporter specializing in faith-based and community related stories.
Liz began her broadcasting career at ABC30 in 1982. Over the years she has anchored
just about every newscast at the station and has done everything from consumer to medical reporting. She and photo-journalist Richard Harmelink won an Emmy® Award in May 2010 for excellence in reporting for a story on how our military trains for war in Iraq and Afghanistan. Through her stories, Liz enjoys giving a "voice" to those who don't ordinarily have a "voice.
Liz has also been the intern coordinator at the station for many years.  She has helped train dozens of college students as they prepared for a career in television news. Liz attended the College of William and Mary in Williamsburg, Virginia and graduated from the University of Florida with a degree in Broadcasting. Her formative years were spent in Baltimore, Maryland and Brussels, Belgium. It was living overseas that gave Liz an appreciation for people of different creeds and cultures.
Liz enjoys speaking to various clubs and groups about her career in television, but also her experiences as a breast cancer survivor and the dangers of drug addiction.    She's been involved with several organizations over the years including the local domestic violence shelter, The Fresno Rescue Mission, Mighty Moms Foundation and the Art of Life Cancer Foundation.
Liz is married with five grown children and two grandsons.  When she doesn't have her "nose in the news" Liz enjoys cooking, reading, and biking… the motorized and the pedal-powered kind!
MIKE LUERY – Political/Investigative Reporter/Producer, KCRA 3 (Sacramento)

For more than two decades, Mike Luery has called KCRA 3 home. From 1984 – 2000 he was KCRA's Call 3/consumer reporter and was recognized by the Society of Professional Journalists for exposing abuses in California's funeral industry. He was also honored for a series of investigative reports on puppy prisons. He returned to KCRA 3 in 2012, focusing on politics and coverage of the State Capitol. Prior to rejoining KCRA 3, Luery worked at CBS 13 in Sacramento, where his On the Money reports aired multiple times each week. Before that he served for three years as Capitol Bureau Chief for NBC Bay Area, KNTV 11, covering the "Governator", Arnold Schwarzenegger.
Luery began his broadcasting career in radio at KSPC-FM, the Pomona College station in Claremont, California. After graduating, he became the News Director at KZOZ-FM in San Luis Obispo and then moved back to his home state of Connecticut, anchoring at WPLR-FM in New Haven.
Luery's television news career began in 1980, when he worked as a reporter for WPTV 5 in West Palm Beach, Florida, earning UPI awards for his investigative reports exposing the Ku Klux Klan and another on cocaine abuse. He later worked at KMOL-TV (now WOAI News 4) in San Antonio, Texas.
A sports blogger, Luery is the author of the Baseball Between Us: 16 Years, 32 Ballparks, 43,000 Miles, A Road Map to a Winning Father-Son Relationship, published in 2012.
WAYNE PHILIPPO – Retired Director, KPIX 5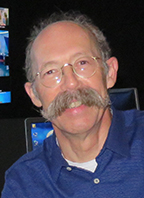 For nearly 22 years, Wayne Philippo directed daily live newscasts and sports shows at CBS station KPIX in San Francisco. Starting at the station in 1998 after being hired by John Catchings, himself a 2002 Silver Circle inductee, Philippo's first assignment was Producing the only-in-San Francisco Bay to Breakers race for 4 straight years.  Before KPIX, Philippo was a director at WSVN (Fox) in Miami, Florida for four years. Earlier, he had previous director/producer stints at WSOC (ABC), in Charlotte, North Carolina for six-years and also worked as a technical director/director for three-years at CNN Headline News in Atlanta, Georgia. Philippo is a graduate of Boston College and has a Master of Science degree from Boston University. With his institutional knowledge, he's enthusiastically mentored next generation broadcasting professionals. He's served as a NATAS Governor and from 2003 until 2017 and directed the annual Emmy® Awards shows. Wayne received the Governors' Service Medallion in 2018.
JAMES SUDWEEKS – Retired Digital Editor, KGO ABC 7

James "Suds" Sudweeks joined KGO as a film editor in 1978 and never left until this year.  During his 41-years at the station, he has worked in a variety of positions including field and sound technician, tape librarian, and transmission engineer.  However, the bulk of his work at KGO was as an editor.  Throughout the years, Sudweeks smoothly adapted from one generation of technology to the next, from the early days of film processing and splicing to the more recent non-linear, digital age of today.  Sudweeks began his career in the early 1960's at KMPH in Fresno before moving to KTVU in 1964. Then, it was on to KGO in 1967.  Though recently retired, Sudweeks remains active in his union and is an executive board member representing KGO for NABCT/CWA, Local 51 in San Francisco
Mike Sugerman – WCBS Radio, Multi-Media Journalist (Former KPIX)

Veteran reporter Mike Sugerman is often described as funny, witty and a great storyteller. Starting at KCBS radio in 1984 and transitioning to KPIX-TV ten years later, Sugerman was hailed by The San Francisco Chronicle as the Bay Area's "Everyman Broadcaster." Much of his reporting consists of slice-of-life features, however, Surgarman was named "Citizen-of-the-Year" in 2002 by the San Francisco Department of Public Health for exposing the city's underfunded and overcrowded emergency room system. Love of family took him to New York in 2017 to be near his kids and first grandchild. Currently a multimedia journalist at WCBS radio, he won his tenth Edward R. Murrow Award for a video about a lady who saved a hat factory from going out of business. Sugerman is a member of the Bay Area Radio Hall of Fame and recipient of 17 Emmy® Awards.