By Toby Momtaz
Education Committee Chair
---

September is
National Hispanic Heritage Month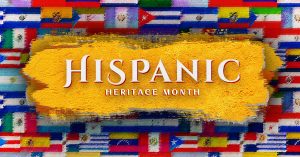 Hispanic Heritage Month began as Hispanic Heritage Week established by legislation sponsored by Rep. Edward R. Roybal of Los Angeles and was signed into law by President Lyndon Johnson in 1968. In 1988, the commemorative week was expanded to a month (September 15 to October 15) by legislation sponsored by Rep. Esteban Edward Torres, amended by Senator Paul Simon and signed into law by President Ronald Reagan. September 15 was chosen as the starting point for the commemoration because it is the anniversary of independence of five Hispanic countries: Costa Rica, El Salvador, Guatemala, Honduras and Nicaragua, who all declared independence in 1821. In addition, Mexico, Chile and Belize celebrate their independence days on September 16, September 18, and September 21 respectively. National Hispanic Heritage Month is dedicated to recognize the contributions and influence of Hispanic Americans to the history, culture, and achievements of the United States.

---

Reno – Former chapter officer and Emmy® Award winning journalist Landon Miller has rejoined the KTVN news team as their new co-anchor.
Miller who grew up in Reno, graduated from Wooster High School and the University of Nevada earning degrees in Journalism and Spanish. Miller is also continuing to work toward his master's degree in Spanish. No stranger to KTVN viewers, Miller was co-anchor for evening news from 2016 to 2019 where he earned an Emmy® for anchoring in the Best Local Newscast category. Miller will now be returning to co-anchor the show where he first started his reporting career.
"We are very excited for Landon's return to 2 News. Landon's charisma, localism, and broadcast experience will be a great fit for 2 News This Morning." says Andrew Perini, KTVN President and General Manager.
"I'm thrilled to have someone with Landon's experience, passion for news, local ties, character and work ethic re-joining our team," says Jason Pasco, News Director, "His unique, easy-going style will easily resonate once again with our morning viewers. And I fully expect even more people to tune in to see him and what we're doing. I know they'll like the newscast they see."

---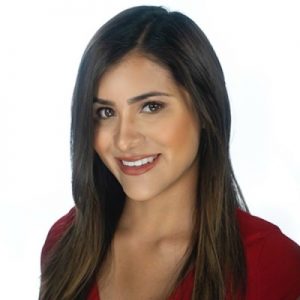 Fresno – Vanessa Romo has returned to KMPH FOX26 as their new weekend sports anchor / reporter. Romo used to be an intern at the station while attending CSU, Fresno back in 2017. Since earning her Bachelor's degree in Media, Communications and Journalism, Romo has worked as an MMJ at KERO in Bakersfield, as a sports director at KHSL in Chico, and as a freelancer at KFSN in Fresno.

---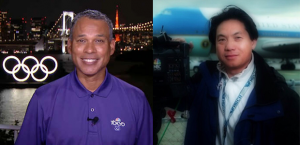 Bay Area – KNTV sent anchor Raj Mathai and photographer Mykie Vang to Tokyo to cover the Summer Olympic Games for the station. Mathai and Vang who spent three weeks in Tokyo, were quarantined for 14 days once they arrived there, but were still able to cover the Games from NBC's broadcast center at their hotel in Tokyo.
After the quarantine period, Mathai and Vang were allowed to cover the remainder of the Games in person, while filing various feature stories of interest from around the city. Both worked long days to broadcast live for the station's 11 p.m. newscasts as well as its morning newscast, Today in the Bay.
NBC has held the American broadcasting rights to the Summer Olympics since 1988 and the Winter Olympics since 2002. The Olympics will continue to air exclusively on NBC through the 2032 games.

---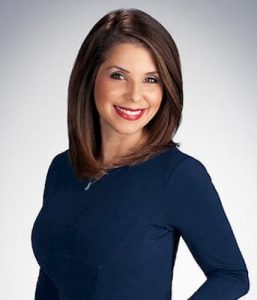 San Francisco – KPIX says goodbye to longtime morning co-anchor Michelle Griego as she returns to her native Colorado, where Griego will anchor the morning newscasts for KCNC, the CBS affiliate in Denver. Griego grew up in Denver and attended George Washington High School, Colorado State University and Metropolitan State University of Denver.
"We are very excited to welcome Michelle back to the station," CBS4 News Director Tim Wieland said. "Michelle is a CBS4 success story. As a station we focus on covering Colorado first. It's important to us that our reporters know our communities well and we feel fortunate to have so many great anchors and reporters who grew up in beautiful Colorado."

---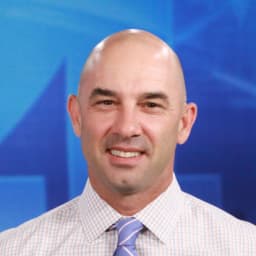 Bay Area – KRON longtime news director Aaron Pero has left the station. Pero had been news director there since 2005. Prior to becoming news director, Pero served the station as a news producer and morning executive producer. Pero joined the KRON in 2000, left briefly to work for Tech TV, then returned in 2002. The station is actively searching for a replacement.

---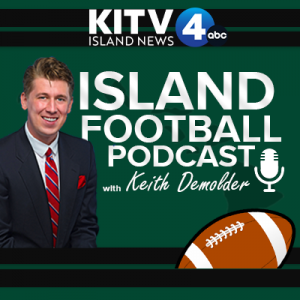 Hawaii – KITV weekend sports anchor Keith Demolder starts a new podcast highlighting island football. Upcoming topics include University of Hawaii Rainbow Warrior highlights, high school football, plus news of island football standouts in college and professional teams.
Demolder is a recent island transplant from KFOX14 (El Paso, Texas and Las Cruces, New Mexico). His first podcast is dedicated to former KITV sports director and managing editor Robert Kekaula, who hired Demolder, but passed away before the sportscaster could join the team in Honolulu.

---

Bay Area – Former KTVU FOX 2 news director Fred Zehnder lost his life on June 27, 2021. He was struck and killed by an alleged drunk driver while taking his evening walk in Alameda. Zehnder received the prestigious NATAS Governors' Award in 2000 and was a member of the NATAS Silver Circle class of 1991.
Several former and present KTVU staff members have asked the Academy to establish a FRED ZEHNDER MEMORIAL SCHOLARSHIP, to honor Zehnder and his decades of mentoring others and to help deserving students with promise pursue a news career.
Contributions to the FRED ZEHNDER MEMORIAL SCHOLARSHIP fund can be sent to the TELEVISION ACADEMY FUND at 4317 Camden Avenue, San Mateo, CA 94403, or to donate online, visit: https://emmysf.tv/students-2/scholarship-donations/
Fred Zehnder did not want a formal memorial and there was none. But many of his colleagues hope to gather in the spring or summer of 2022 to remember this revered newsman.

---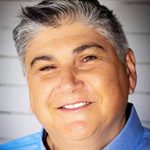 Toby Momtaz is a Producer at PBS KVIE in Sacramento, California
Monthly Tidbits From Our Chapter's Markets
NATAS welcomes contributions to the Regional Roundup from all Chapter markets. To be included, please contact Toby Momtaz at toby@emmysf.tv.