Joyce Mitchell: Journalist by Trade, Artist for Fun
By Larena Baldazo
Marketing Chair
Joyce Mitchell. She is a producer, philanthropist, former NATAS trustee and VP, governor, mother, wife and so much more! If you follow her on social media, it's easy to see that she is also super creative, often sharing posts of her beautiful oil paintings, and photos of her latest guitars.
The self-taught painter started her journey on the canvas about 20 years ago, just after leaving a PR job at KOVR 13, "I'm just not a PR person," says Joyce. Who knew that this newfound time would lead to a lifelong passion? 
The Sacramento native enrolled in an oil painting class where she learned about the different types of oils and canvases, and the rest is history. She only started charging for the paintings about a year and a half ago and the extra funds help support Joyce's guitar collection. She currently owns three guitars.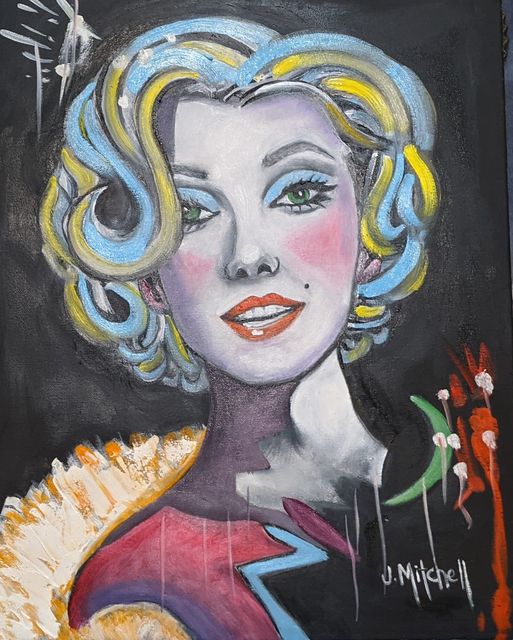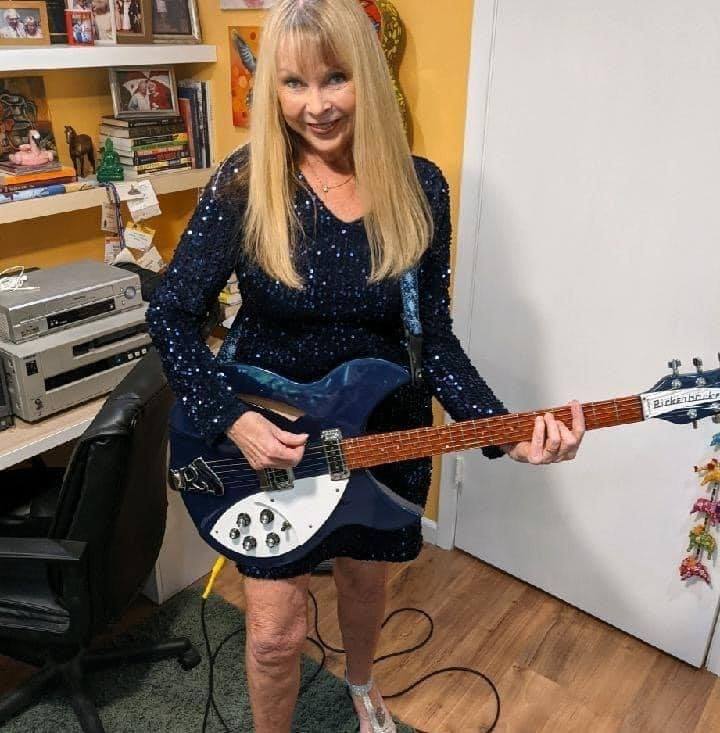 When asked which painting is her favorite, Joyce says it's, "the last one I did," which would make the Marilyn Monroe painting her current favorite. Joyce says that her paintings are often inspired by her mood at that moment. One could imagine that she was feeling empowered and beautiful when she painted the vibrant Marilyn.  
Her paintings can take anywhere from a few days to a year to complete, depending on the canvas size, "think about the time it takes to produce a half-hour show compared to a 60 minute show," she says. Joyce's paintings are available for purchase and you can message her on Facebook to inquire here.
When she is not painting, what is she up to? "I'm always playing guitar, certifying Emmys, and producing music videos," says the poet and artist.
About 2-3 years ago, the Silver Circle Inductee hosted her first art show, Art From the Heart, in Sacramento, at Apothic Tattoo Collective. Her paintings generated $15k, which was donated to her non-profit, Capital City Aids Fund. CCAF was co-created in 1997, in honor of her late mother. Education was a huge priority in Helen Mitchell's book.  
When the __ time Emmy award recipient speaks about her mother, the tone in her voice changes in a positive way. It is no secret that they shared a very special bond.
Joyce recalls being a young girl when her mother asked what she wanted to do when she grew up. Joyce replied with, "I want to change the world," and that is exactly what she is doing.