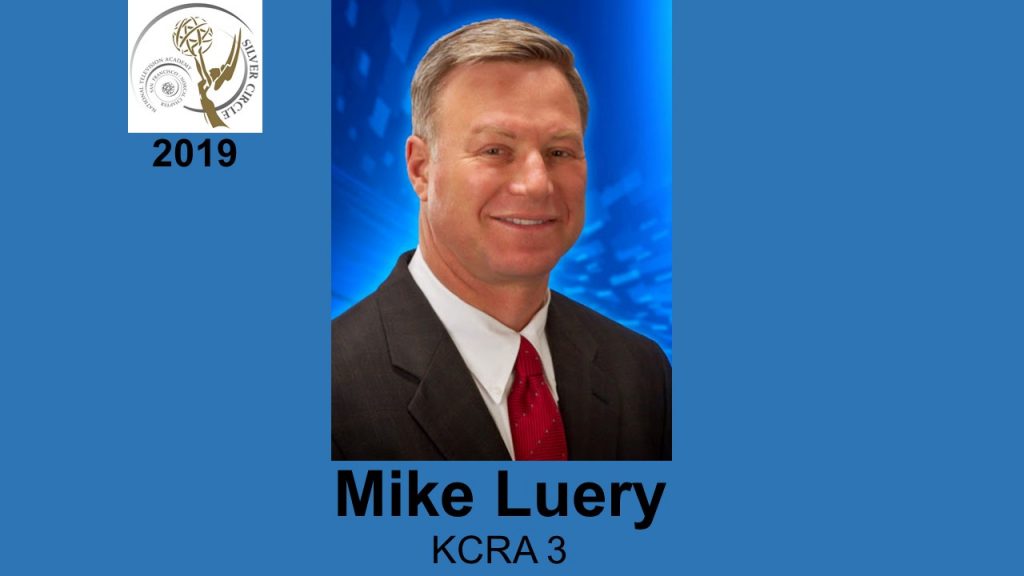 For more than two decades, Mike Luery has called KCRA 3 home. From 1984 – 2000 he was KCRA's Call 3/consumer reporter and was recognized by the Society
of Professional Journalists for exposing abuses in California's funeral industry. He was also honored for a series of investigative reports on puppy prisons. He returned to KCRA 3 in 2012, focusing on politics and coverage of the State Capitol. Prior to rejoining KCRA 3, Luery worked at  CBS 13 in Sacramento, where his On the Money reports aired multiple times each week. Before that he served for three years as Capitol Bureau Chief for NBC Bay Area, KNTV 11, covering the "Governator", Arnold Schwarzenegger. Luery began his broadcasting career in radio at KSPC-FM, the
Pomona College station in Claremont, California. After graduating, he became the News Director at KZOZ-FM in San Luis Obispo and then moved back to his home state of Connecticut, anchoring at WPLR-FM in New Haven.