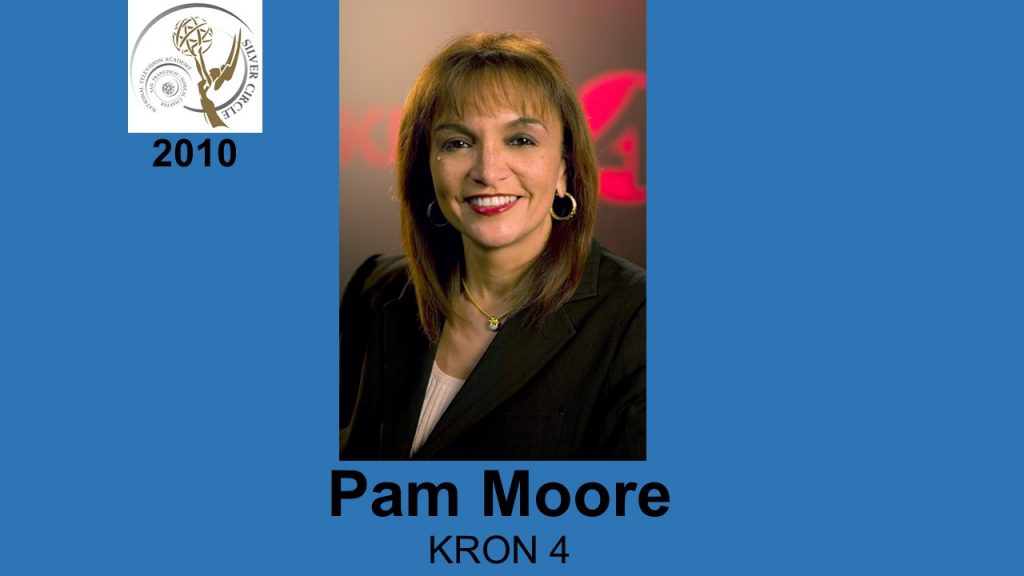 Pam Moore joined KRON in 1991 and now anchors the KRON 4
Evening News. Before joining KRON 4, Moore worked at WBZ-TV in
Boston as an anchor/reporter and was a general assignment reporter at
KCBS-TV in Los Angeles. Moore's work on KRON 4's news series
About Race garnered many awards, including: a Peabody Award; the
Pew Center Batten Prize for Civic Journalism; an In-Depth Reporting
Award from the Northern California Chapter of the Society of Professional
Journalists; top honors from the Black Filmmakers Hall of Fame
and Best Documentary Award from the California Associated Press
Television Radio Association. Moore has also received an Emmy® and
recognition from the Associated Press, the California Chapter of the
National Alliance for the Mentally Ill, and the Bay Area Black Journalists
Association. She has been honored for her community service by:
United Negro College Fund; YMCA of the East Bay; African American
Advocates and the East Oakland Youth Development Center. Moore is
also on the board of Friends of Faith which provides support and
information to women who are diagnosed with breast cancer, especially
uninsured and under-served women.