What is A Governor? The NATAS Board of Governors Explained
By Steve Shlisky
Chapter President
So, here's the thing: this time of year – between waiting for Emmy® nominations and planning for our glittering Gala – we look to infuse our chapter's governance with new energy, vibrant personalities, and fresh ideas. This month we are seeking candidates to run for SF / NorCal Chapter Governor seats.
As the parliamentary governing body overseeing the functioning of each of the regional chapters, The Board of Governors is entrusted with safeguarding the integrity of the Emmy® brand and the Emmy® Awards process.
If you or someone you know would like to become a Governor, here are a few things to keep in mind:
– Governors are members of NATAS in good standing. Renew here.
– Governors attend monthly board meetings, either in person or by phone.
– Governors act as a feedback conduit between the local broadcast community and the chapter.
– Governors actively serve on at least one committee or sub-committee.
To be a candidate, by the first week of May, send an email message answering why you'd like to be a Governor, if you know any of the Board members (list below), which Committee interests you, skills you have (WordPress, social media, graphics, etc.), contact information, a brief bio and a headshot, to office@emmysf.tv
The general membership of each regional chapter elects governors. The bylaws require the ballot to go out on May 15th, with a return date at 14 days later.  New NATAS SF/NorCal Governors are seated July 1. Governors serve a two-year term and can be re-elected for a consecutive two-year term.
The Board meets normally the second Saturday of the month, from 10am to 12pm, usually at a Bay Area TV station, or by Conference Call. Every year we hold a day-long Retreat, which has been held in such locations as The Clubhouse in Muir Woods, the Loch Lomond Yacht Club, and Five Stars Yacht of Sausalito – twice followed by Bay cruises on a Board member's yacht!

As your regional chapter president, I encourage you to represent your broadcast community, station, or media company and run for a Board seat. A reminder, SF / NorCal NATAS Professional members work in the television community in the following:
at broadcast stations
at cable and satellite companies
as independent television producers and consultants
in academic communications departments
as marketing specialists
as performers or in creative crafts positions
as creators of video content for the web
There are several local media entities and companies not currently represented on the Board – here are some:
KQED 9 San Francisco
KOFY TV 20 San Francisco
KRCB North Bay
KOVR 13 / KMAX 31  Sacramento
KXTV ABC 10 Sacramento
KVIE 6 Sacramento
KTXL Sacramento
KFTV Univision 21 Fresno
KVPT Fresno
KITV Hawaii
KRNV Reno
Salinas/Monterey
Chico/Redding
sfchronicle.com
vimeo.com / AJ+
bcac.tv
RocketSpots.tv – Butte, Glenn and Tehama Counties
Lifestyles Network
warriors.com
Comcast Sports Network (SJ Sharks, SF Giants, Sacramento Kings)
facebook.com
raiders.com
Crossings TV Heritage Series Sacramento
Filipino Channel
sfgovtv.org
sfgiants.com
We are a great group of professionals who each care about keeping our chapter current, vibrant and substantial. So, apply for a Governor seat yourself and/or encourage your co-workers. For more information, I have added the names of our current officers and Board members. They would be glad to tell you more about what to expect.
CURRENT REGIONAL CHAPTER OFFICERS:
President: Steve Shlisky, KTVU Fox 2/Laney College
Vice President-San Francisco: Don Sanchez, Retired, KGO ABC 7
Vice President-Sacramento: Cynthia Zeiden, Zeiden Media, Sacramento
Vice President-Fresno: Kim Stephens, KMPH Fox 26, Fresno
Vice President-Hawaii: Pamela Young, KHON 2, Hawaii
Vice President-Reno: Landon Miller, KTVN 2, Reno
Vice President-Smaller Markets: Scott Rates, KAFE/FBVU, Eureka    
Secretary: Randy Forsman, KCRA 3, Sacramento
Treasurer: Jim Spalding, Spalding & Company
Past President: Keith Sanders, San Jose State University
CURRENT REGIONAL CHAPTER GOVERNORS:
Kent Beichley, Pac12
Arlen Fernandez, KSTS Telemundo 48
Wayne Freedman, KGO ABC 7
Alison Gibson, Media Cool
Luis Godinez, KDTV Univision 14
Uilani A. Gray, Gray Event Management
Richard Harmelink, KFSN ABC 30
Larena Hernandez, Bond Manufacturing Co.
Kathryn Herr, KGPE CBS 47
Brian Johnson, KFSN ABC 30
Melissa Mapes Mainz, Mainz Media, Hawaii
Tony Martinez, KUVS Univision 19, Sacramento
Joyce Mitchell, 4 U Productions, Sacramento
Mike Moya, Laney College
David Patterson, KGMB/KHNL Hawaii News Now Hawaii
Scott Patterson, San Francisco State University
Luz Pena, KDTV Univision 14
Ross Perich, ProMotion Studios
Manny Ramos, Manny Ramos Communications
Alecia Reid, KRON 4
Terri Russell, KOLO 8, Reno
Juan Serna, San Jose State University
Julie Watts, KPIX 5
Kevin Wing, KNTV NBC Bay Area
Melanie Woodrow, KGO ABC 7
Noemi Zeigler Sanchez, Laney College
CURRENT REGIONAL CHAPTER COMMITTEES:
Activities/Programs: Cynthia Zeiden
Cinema Club: Don Sanchez
Archives and Museum:
John Catchings, Catchings & Associates,
Linda Giannecchini, KQED 9/Franklin Mieuli & Associates                       
Area Emmy© Awards: Wayne Freedman, KGO ABC 7
Awards Accountant: Jim Spalding
Emmy® Gala: Uilani A. Gray
Gold & Silver Circle: (open)
Education: Keith Sanders, San Jose State University
Finance: Alison Gibson, Media Cool
Fund Raising Task Force: (open)
Legal/Bylaws: Mark A. Pearson, ARC Law Group
Marketing:  Patty Zubov, Platonic TV
Promotion/Publicity:  Joyce Mitchell
Off Camera Newsletter: Kevin Wing
Website: (open)
Social Media: Noemi Zeigler Sanchez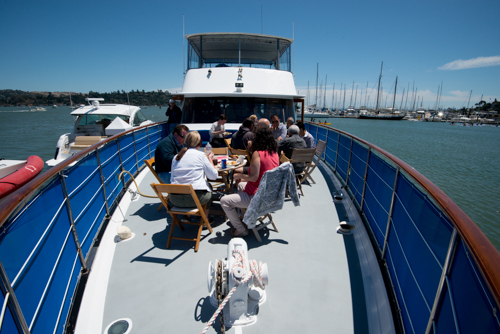 Membership: Michael, Moya, MOYAfotografx/Laney College 40
Management Relations: (open)
Member Benefits: (open)
Mentor Match: (open)
Nominating: (open)
Here is the link on our website where you will find a biography of each governor:
ABOUT US / BOARD OF GOVERNORS PAGE
Along with the dreams of receiving Emmy® gold, this is a rewarding way to intimately involve yourself in our regional chapter. As a Governor on the Chapter's board, you will experience the organization from the inside.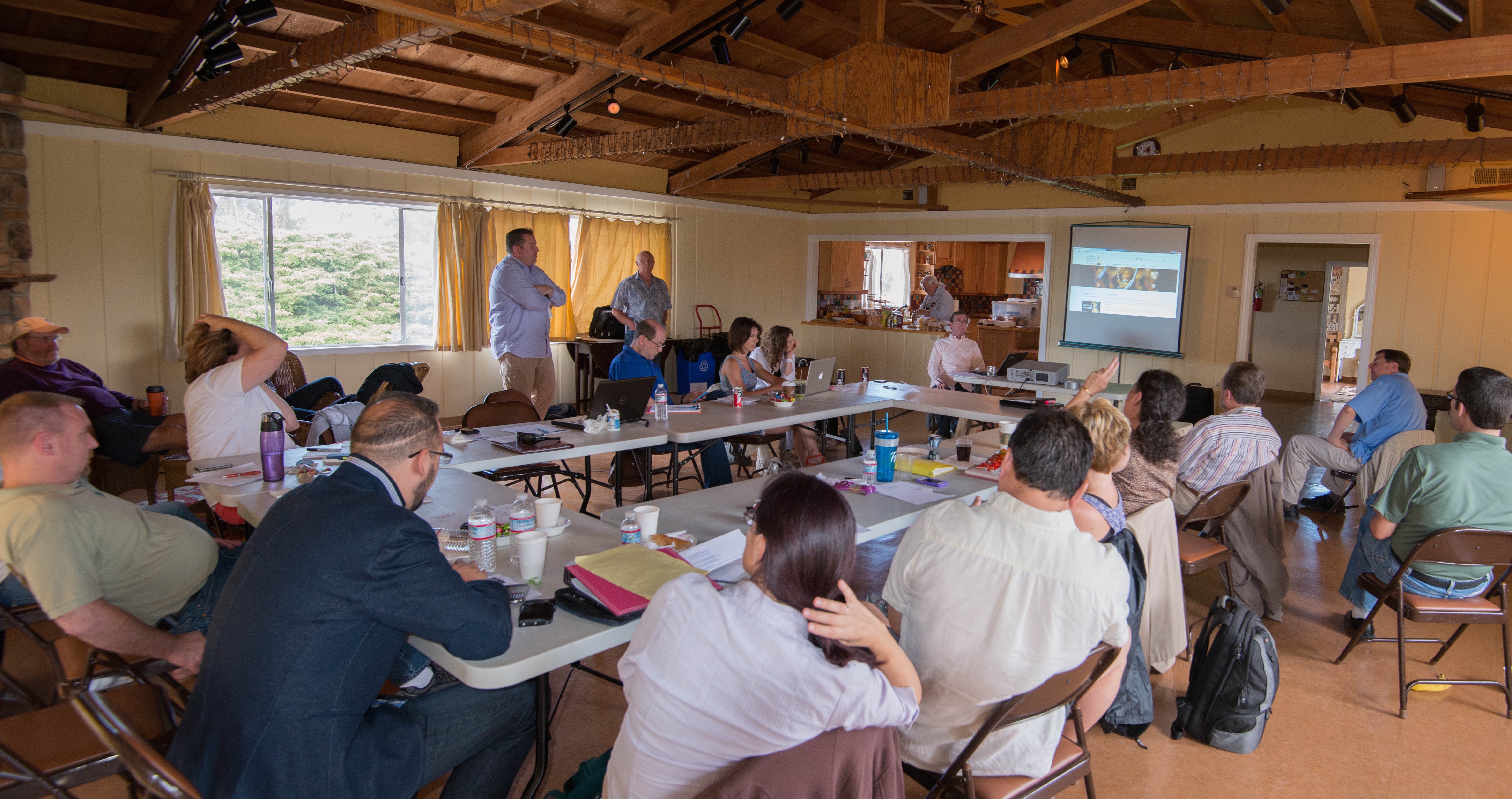 Among the many activities the Governors perform are: helping to promote, produce and execute the Annual Emmy® Gala; helping honor Bay Area Broadcast veterans at the yearly Gold & Silver Circle Induction; rewarding scholarships (for the first time we may hand out $21,000); producing programs for our members; promoting social media to our members; and helping to organize the historical artifacts from the Bay Area broadcast industry. The Board also arranges the many movie screenings, forums, and activities you often see covered in our Off Camera newsletter.
Again, send candidate emails to office@emmysf.tv by the first week of May. Good luck!
–
ABOUT US / BOARD OF GOVERNORS PAGE