Vice President – Sacramento
During a podcast produced and streamed out of Sacramento Media Center, the president and CEO of the California Chamber of Commerce Allan Zaremberg interviews Sacramento County Assistant Chief Deputy District Attorney Thienvu Ho about hate crimes. When asked about an increase in hate crimes, Ho responded with an emphatic, "yes." In fact, he said that in terms of crimes against members of the Asian American Pacific Islander (AAPI) community in the last year, crimes have increased by 150 percent.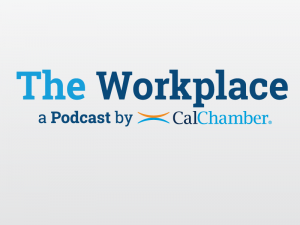 The Calif. Chamber of Commerce does a weekly podcast called The Workplace, which is streamed out of Sac Media Center to educate members about issues impacting citizens and the workplace. John Christensen, owner of Sac Media Center, has kept his business alive during COVID by doing more and more podcasts.
These days, CalChamber is also periodically doing two day zoom workshops at the center, shot and edited at the media facility. These are events people would attend in cities around the state. "What they've found is attendance is up because Zoom makes it possible for people to easily join in," said Christensen. People working from home can Zoom in rather than traveling to various locations.
"Podcasts are part of what's kept us busy during the pandemic," Christensen continued. "It's been a great way to pivot our production work and that has kept us afloat during these challenging times." In addition to producing and editing podcasts, Sac Media Center offers the area's only sound stage with double walls, loading dock and great lighting grid.
While Christensen said that the media center remains neutral on events it produces, the message delivered by CalChamber was a vital one. "We don't make opinions because we need to be even. But we do celebrate and support wonderful messages like this because we are inclusive and stand behind ending tragic things in our society, especially Asian hate."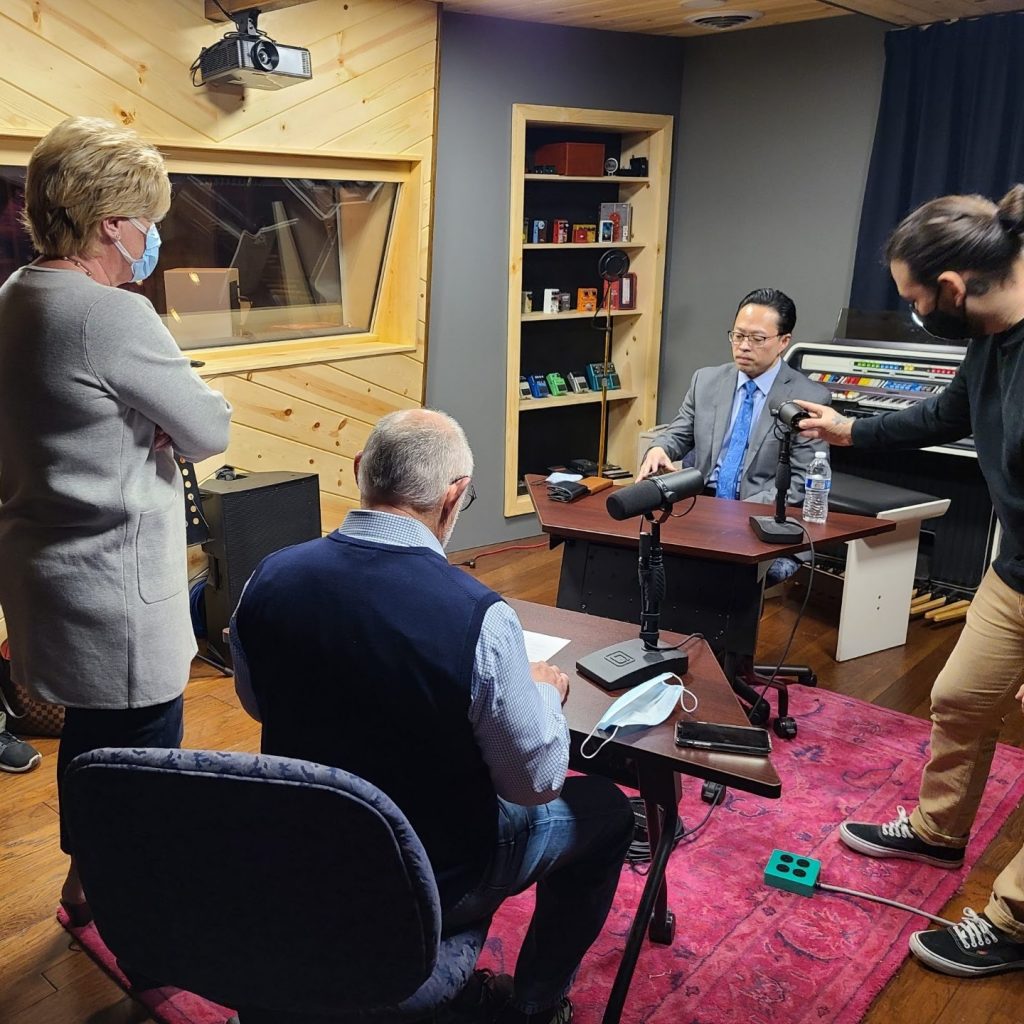 CalChamber has been doing podcasts with Sac Media Center for three years. But Christensen considers this topic extremely worthy. During the interview, Ho said that AAPI has fielded nearly four thousand reports of hate incidents against Asians in the last year alone. "But the number is troubling," said Ho. "It does not represent reality. A good number of cases are never reported," Ho cited a recent USA Today report that shows one in four Americans have seen Asian Americans being blamed for the pandemic.
Christensen wants to remind the community that Sac Media Center offers a great place to be creative, but also to do great things to help the world. "My personal feeling is that our world would be boring if we had a one color society," said Christensen. "It's the colors of the rainbow that make the world special."
Click here to listen to the complete podcast by Cal Chamber.