Award-winning newsletter containing news, events, profiles and information from the San Francisco / Northern California / Reno / Hawaii / Guam television communities
---
TODAY

, March 31 – Last Day to Renew Membership
Unpaid members moved to "Inactive" and will need to pay New Member fee.
See new offers on your Member Benefits page! 
Renew your Membership here.
---
REMINDER –

TODAY

(March 31) IS THE LAST DAY TO
add names to an entry
Any unpaid entrants will be disqualified tomorrow 4/1



We STILL NEED JUDGES for Pacific Southwest & Boston New England Chapters
Click SEARCH PANELS on your Emmy Express Dashboard.
Link to Emmy Express  (renew membership, pay entry fees, submit judging request)
---
2021 NATASFS Scholarships Announced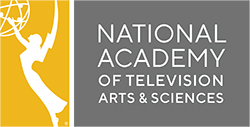 NATASFS is happy to announce the call for entries for the Foundation's 2021 Scholarship Programs.

---
Bay Area MMJs To Hold Free, Live Workshop on Zoom April 17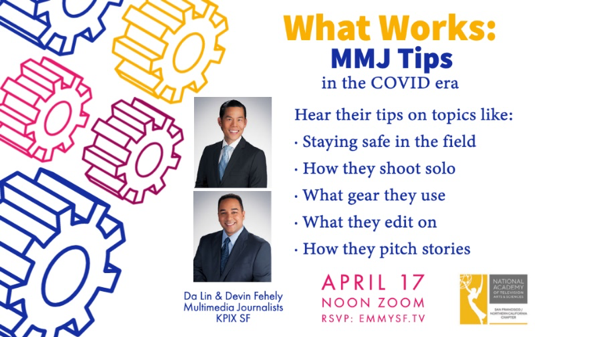 Join KPIX's Da Lin and Devin Fehely for a FREE LIVE Zoom Webinar and Q&A at noon on April 17, where they will share their dos, don'ts, tricks and tips – plus you'll get the chance to ask them in real time about 'what works' (and what doesn't)!

---
Adrian Woodfork Pioneers Diversity in TV News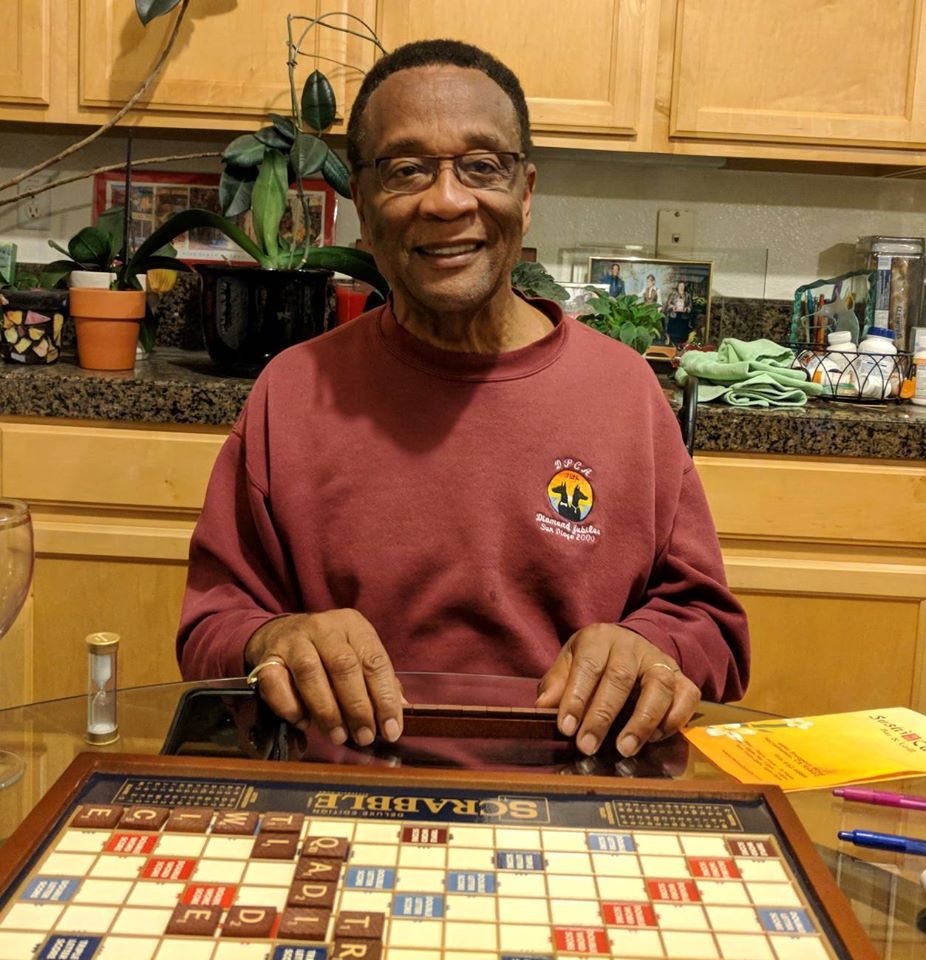 Fighting the good fight, Adrian Woodfork pioneers to put a TV station on the map. Back in the early 1970s, Woodfork became the first African American to go on-air at the Sacramento TV station KCRA. He started at Channel 3 in 1970 after graduation from Sacramento State University.

---
Calif. Chamber of Commerce Calls for a Stop to Asian Hate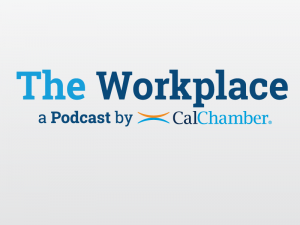 The Calif. Chamber of Commerce does a weekly podcast called The Workplace, which is streamed out of Sac Media Center, to educate members about issues impacting citizens and the workplace. John Christensen, owner of Sac Media Center, has kept his business alive during COVID by doing more and more podcasts.
---
KPIX Reporter Robbed at Gunpoint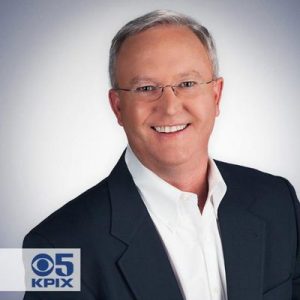 A veteran KPIX reporter-photographer is the latest victim in what is becoming a regular occurrence of Bay Area television crews being robbed at gunpoint for their expensive TV cameras. For Don Ford, it happened to him in broad daylight in early March while he was covering a story about a series of car break-ins in San Francisco.
---
Laney Photography During COVID-19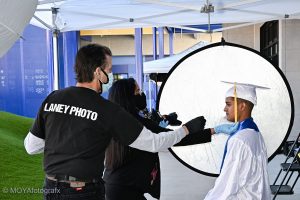 What used to be a year of graduation preparations and activities may never be the same. Even more so those memories of graduation.
---
Regional Roundup – APRIL 2021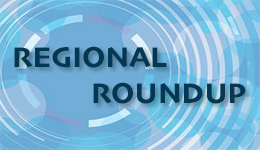 Monthly Tidbits From Our Chapter's Markets
NATAS welcomes contributions to the Regional Roundup from all Chapter markets. To be included, please contact Toby Momtaz at toby@emmysf.tv.
---
MEMBER BENEFIT
CINEMA CLUB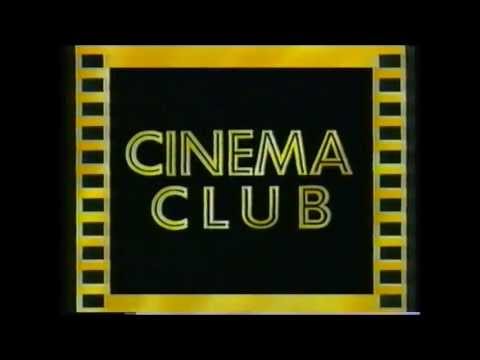 FREE Bay Area Movie Screenings for NATAS members. Usually, you may bring a guest.
Many screenings are previews of first-run movies, and include "Q&A" sessions with the director, producer and/or cast members of the film.
To receive notifications, you need be on the "Cinema Club" mailing list.  Send an e-mail to office@emmysf.tv and put "Cinema Club" and your name in the subject line.
(COVID-19 protocols apply.)

Membership benefit provided by the Academy, the JOB BANK is a free source of available job openings in the television and media industry throughout the country.
---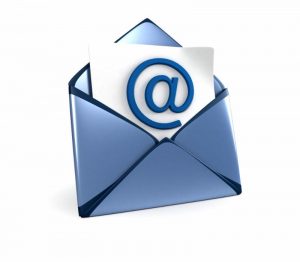 Off Camera wants to hear from you.
Have a great story idea?
Interested in writing a story for us? Want to tell us how we're doing?
Whatever it may be, please drop us a line.
Write to Off Camera Publisher Larena Baldazo at Lhernandez@email.jfku.edu.  Thank you!
As a NATAS SF/NorCal member, you get the announcement of publication emailed to you! Don't miss hearing about a new issue: Renew here.
---
RENEW MEMBERSHIP!

---
Connect with us on Social Media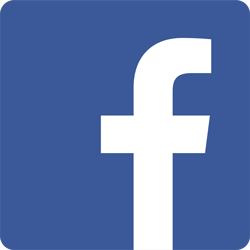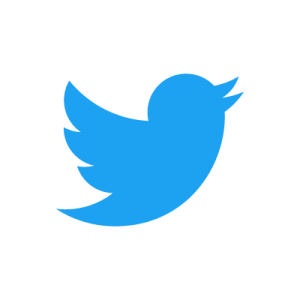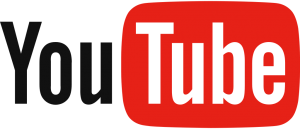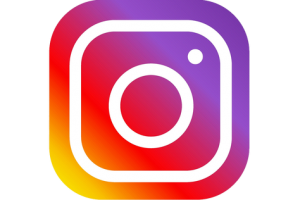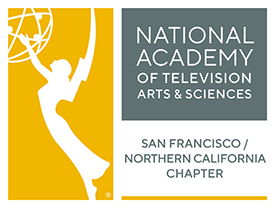 The National Academy of Television Arts & Sciences
San Francisco/Northern California Chapter
Darryl Compton, Executive Director
4317 Camden Avenue
San Mateo, CA 94403-5007
Phone: (650) 341-7786
darryl@emmysf.tv
---
The name "Emmy®" and the graphic image of the statuette, are registered trademarks of The National Academy of Television Arts & Sciences.
"GC" and "SC" references, immediately following an individual's name in a story, refers to that individual being an inductee of the Chapter's Gold Circle and/or Silver Circle, followed by the year, or years, of induction.