By Toby Momtaz
Education Committee Chair
---

National Volunteer Month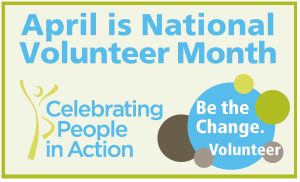 National Volunteer Month celebrates the impact volunteers have on our lives and encourages active volunteerism in generations to come. Volunteers generously donate a part of their lives to do the work that nobody else likes to do — cleaning up after the event, fostering shelter dogs, chaperoning field trips, or helping the librarian; there are so many areas requiring volunteers. This month, we salute them for their unwavering services to businesses and communities and hold aloft their examples to inspire young and adults towards volunteerism.

---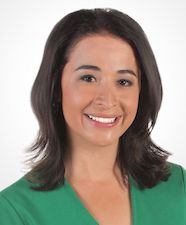 San Jose – KNTV Reporter Melissa Colorado has left the San Jose's NBC owned station. In a Facebook post, Colorado announced her departure and talked about all the photos she has taken throughout her career, adding that the photos that mean the most to her are the ones with NBC Bay Area photographers.
"The teammates that I relied on 5 days a week. The teammates who cracked up at my jokes. The guys who gave me advice when I needed it the most," said Colorado. "The ones who edited last-minute packages and pulled off a live shot in minutes. This job would be so much harder without them."
Colorado has accepted an opportunity to be a reporter at WNBC-TV in New York. Colorado, a New York native, joined KNTV in 2018 and had been covering Oakland and the East Bay. Prior to joining KNTV, she was a news reporter at KARE in Minneapolis from 2014 to 2018. Her last day at KNTV was March 4.

---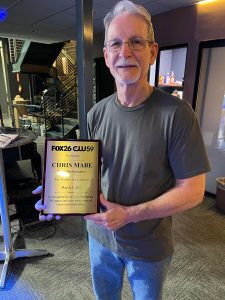 Fresno – KMPH Fox 26 chief photographer, Chris Mabe has decided to retire after 39 years with the station.
In a Facebook post, KMPH Anchor Kim Stephens said "Chris trained so many photographers and reporters in the Fresno TV market. Now he gets to be the master of his days, many of which may include his beautiful grandchildren!"
We congratulate Mabe on his retirement as we appreciate his many years of service and dedication.

---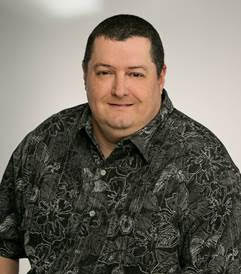 Hawaii – Hawaii News Now News Director Scott Humber has decided to take a break from television, citing a need for a personal change. The office of Mayor Rick Blangiardi (former HNN General Manger) has announced that Humber will be the mayor's new communications director, replacing Tim Sakahara. Humber has been a HNN/KGMB for 19 years, starting as an Executive Producer and Assistant ND before taking the helm of the news department. Previously he worked as a sports producer at WHDH and WEEI in Boston, and Fox Sports Net in New England. Humber also served on the NATAS Board of Governors for one term.
HNN General Manager Katie Pickman says, "Scott has done an amazing job leading the Hawaii News Now News Team as a News leader for 19 years and News Director for six years.  He led the charge on many major initiatives, including launching Sunrise, a complete renovation of our studio and new news set, and the biggest of all… operating and managing through nearly two years of COVID challenges. Scott has made incredible contributions to the success of HNN.  We wish him continued success."

---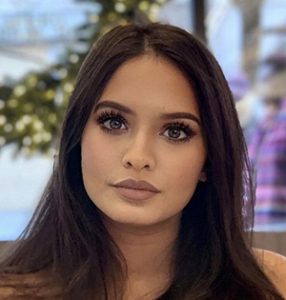 Hawaii – Multimedia Journalist Shanila Kabir has made the hop to the KITV news team from KIEM in Arcata/Eureka, where she anchored, reported, produced and edited. Kabir previously worked at CNN with Don Lemon and at the Georgia Legislature as a Senate Aide. Kabir has a master's degree in Journalism from New York University and a bachelor's degree in Political Science from Georgia State University in Atlanta.

---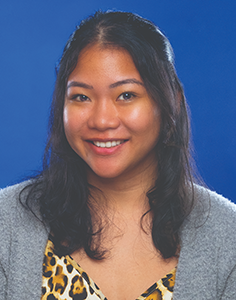 Hawaii
–
The KITV/KIKU Ohana is also welcoming Traffic Specialist Krislynn Gabriel . For the past 4 years Gabriel worked at Summit Media in Sales and Marketing.

---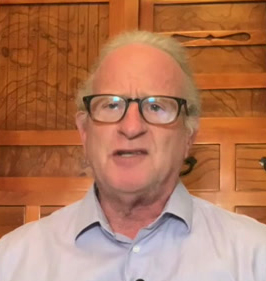 Bay Area – It is the end of an era at KTVU Fox 2. Rob Roth, KTVU Fox 2's longtime general assignment reporter, has filed his last story. Roth has retired after 38 years with the station.
Hired in 1984 by then news director Fred Zehnder, Roth crossed over from print journalism to try TV news. Roth's very first story in March 1984 was covering an earthquake that struck the East Bay. Besides practically covering nearly every major story in the Bay Area during the last 38 years, Roth covered the Loma Prieta earthquake in October 1989 and the Oakland Hills firestorm in October 1991. During the latter, Roth and his photographer were rescued from danger by firefighters, after the pair became trapped by the fast-moving flames. Roth's last day was March 1. The station gave him a sendoff on the evening news.

---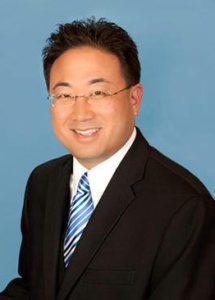 Bay Area – George Kiriyama returns to the Bay Area as KTVU Fox 2's new managing editor. Previously, Kiriyama was a nightside reporter at KNTV from 2006 to 2014. After leaving the Bay Area in 2014, Kiriyama decided to refocus his career on news management, eventually becoming managing editor at KCOY in Santa Maria. After four years there, Kiriyama was on to Las Vegas' KTNV to be managing editor there for three years until accepting the position at KTVU. The southern California native is happy to be back in the Bay Area.

---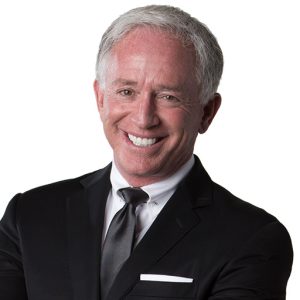 Bay Area – Mark Ibanez, sports director at KTVU Fox 2 who has been with the station since 1979, left the station at the end of March. Ibanez had been working without a contract for more than a year. Ibanez served throughout the 1980s as the station's weekend sports anchor, then became the station's weeknight sportscaster following Gary Park's retirement in the late 1980s and also following a brief stint by Steve Physioc in the weeknight sports chair. During a long career at KTVU, Ibanez has covered nearly every sports championship and big sports event.

---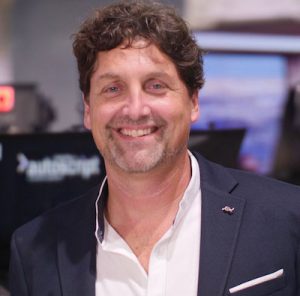 Bay Area – Scott Warren has been named president and general manager of CBS News and Stations' local businesses in the San Francisco Bay Area, including KPIX, KBCW, the CBS News Bay Area streaming channel and CBSSF.com.
Warren takes over for Kevin Walsh who retired in February. Warren comes from Spectrum News 1 in Los Angeles where he has worked since 2018.
"We are excited to have someone with Scott's extensive multi-platform experience joining us to lead our operations in the Bay Area," said Wendy McMahon, president and co-head of CBS News and Stations. "Over the course of his 25-plus years in the media industry, he has established impressive credentials as both an innovator and team leader. We look forward to having him guide our team at CBS San Francisco to new heights across our broadcast, streaming and digital platforms."
Before he worked at Spectrum, Warren worked as an executive producer at Headline News for two years where he created and produced a daily talk show for HLN hosted by Michaela Pereira. Before that, Warren spent two years as an executive producer at WFLD in Chicago. His background also includes two years with The Weather Channel, where he created and launched AMHQ with Sam Champion and managed "Wake up with Al (Roker)."

---


---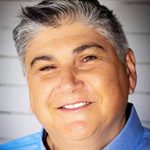 Toby Momtaz is a Producer at PBS KVIE in Sacramento, California
Monthly Tidbits From Our Chapter's Markets
NATAS welcomes contributions to the Regional Roundup from all Chapter markets. To be included, please contact Toby Momtaz at toby@emmysf.tv.