By Jose Munoz
NATAS Governor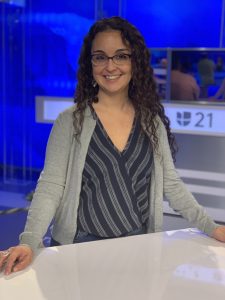 KFTV 21 Univision Fresno has seen some new and exciting changes all in the month of July. Carolina Alzamora finishes her first month as Digital Content Producer, she comes from a reporting background from her time in TVN Chile. Carolina is constantly updating the web and social media content regularly to reach loyal followers.
Fatima Navarette, video journalist for Univision Fresno, was one of 20 journalists from around the nation to be chosen to receive a grant for reporting on health and child well-being by the Center for Health Journalism at USC Annenberg. Along with the grant Fatima will participate with the Center for Health Journalism's National Fellowship, that included seminars, workshops and field trips that took place the last week of July at the University of Southern California. Kathy Paez, Univision Fresno news producer will be assisting.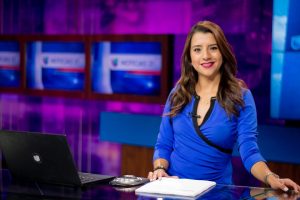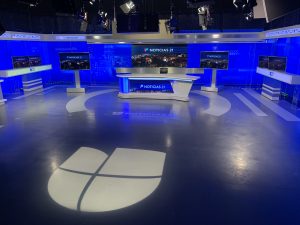 The local news set also had a makeover, with over a month of planning, the set was revamped during the last weekend in July to a give a more uniform and modern look with other Univision stations.  August 1st saw the launch of the Univision 21 app with more local news, breaking news alerts and stories that interest the community of the Central Valley and livestream of  Noticias 21 Fresno.