By Toby Momtaz
Education Committee Chair
---

August is National Immunization Awareness Month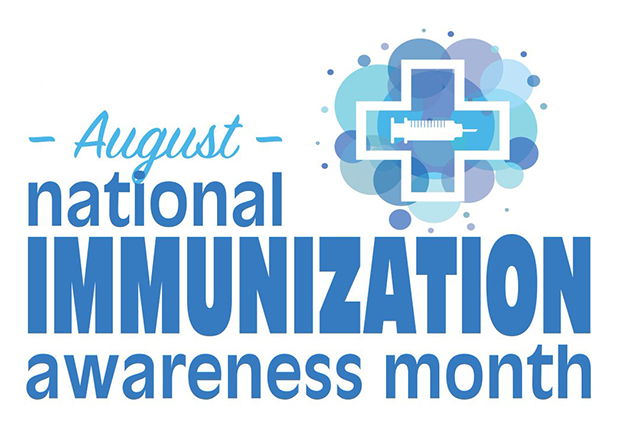 Highlighting the importance of vaccination for people of all ages. Learn more here.

---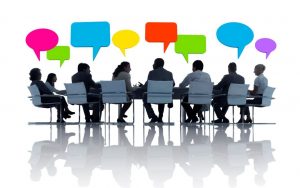 NATAS SF/NorCal – With the pandemic restrictions lifted, the SF/NorCal Chapter will hold an in-person Board Retreat to discuss, create, and plan future programs, activities, and events. This year's Board Retreat is on August 14th in Livermore, where we will gather a diverse group of Governors representing many of our region's television stations, markets, and media organizations throughout San Francisco/Bay Area, Sacramento, Fresno, Salinas/Monterey, Chico/Redding, Eureka, and Hawaii. Our Board of Governors' mission is to represent the changing environment of our industry and implement useful programs, activities, and events that benefit our members.
Learn more about the members currently serving on the Board of Governors here.

---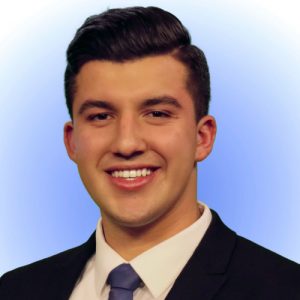 Reno – KOLO MMJ Abel Garcia has moved from Reno to Las Vegas ABC affiliate KTNV. Garcia who is a Reno native had participated in our chapter's Mentor Match program. Garcia says the program was essential in providing him with the knowledge and skills needed to move to a larger market. We wish him the best.
Learn more about our chapter's Mentor Match program here.

---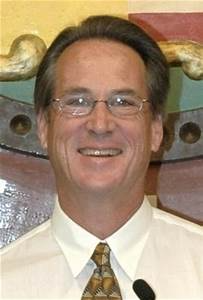 Hawaii – News veteran Bill Brennan has been named KITV Island News' Managing Editor. Brennan was most recently the Director of Communications for HART, Honolulu's Rail and Transit Project. Previously he was Communications Director/Press Secretary for Mayor Mufi Hannemann.  Birennan's television background stretches back to WLS TV  in Chicago, where he was a producer.  In the late '90s he was drawn to the Islands by KHON2 to be the Executive Producer and later became a reporter and anchor.

---



San Jose – KNTV Reporter Jodi Hernandez switched roles to be a stage mom to her sons José and Mateo, as they auditioned on America's Got Talent as members of ChapKidz dance team.
Hernandez said her sons' aspirations began nine years ago during a trip to Disneyland where they performed a freelance routine. ChapKidz' audition got a standing ovation and earned four YESs from the judges clearing their way to the next round.

---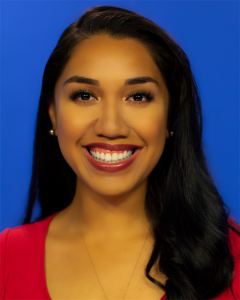 Hawaii – Lei U'i Kaholokula has been named the new noon anchor on KITV. Kaholokula started her on-air career as the KITV weekday morning traffic reporter in 2014. The next year she added weather to her resume. After a few short breaks to have three children, Kaholokula moved on to weekday morning anchor, a position she will keep while taking on the noon show.
Kaholokula was born and raised on The Garden Isle, then moved to Honolulu to attend Chaminade University under academic and athletic (volleyball) scholarship with a communications and broadcast journalism major.

---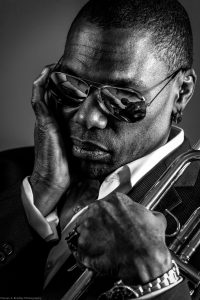 Oakland – "Tribute to Miles" was captured by Susan A. Bradley (Board of Governors) as a special project for an Advanced Professional Lighting class offered at Laney College in celebration of Black History Month. The professional musician in the photograph came prepared to reenact a select group of Miles Davis photos.
"Tribute to Miles" has earned Bradley yet another special recognition from ViewBug – a community of millions of creatives worldwide sharing their best work.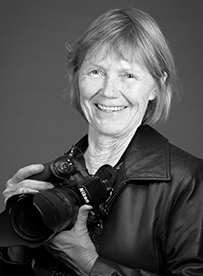 Bradley who is an independent photographer and freelance videographer at Susan A. Bradley Photography, currently participates in our chapter's Mentor Match program as a mentee under Activities / Programs Chair Steve Shlisky (Silver Circle Class of 2014) and Michael Moya (Board of Governors), while continuing her studies in Photography and Media Communications at Laney College.
The complete group of images Bradley shot for the project can be seen here.

---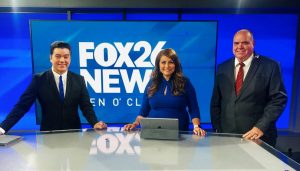 Fresno – KMPH has named Liz Gonzalez (center) as their new weekday co-anchor along with Monty Torres (left), and meteorologist Kevan Ramer (right).
Announcing the news on her on her Facebook page, Gonzalez said: "I am now anchoring weeknights at Ten. A kid from the Chankla in Sanger, who used food stamps at Gongs, who found kindness in countless people, and was inspired by her single, working mom… is now anchoring weeknights. I'm immensely blessed and humbled to have awesome bosses who trust me. All I've wanted was to help people see beyond their circumstances, try to help those in need and make my mami proud."
A Sanger High graduate, Gonzalez later graduated from CSU, Fresno with a degree in Mass Communication and Journalism. Gonzalez started her broadcasting career while in college, reporting at KFTV-21 Univision before moving to KVIA in El Paso, covering military, immigration and education issues. Gonzalez returned to the Central Valley and worked for three years as the South Valley Bureau Chief at KSEE, before joining the KMPH Fox 26 news team in 2006.

---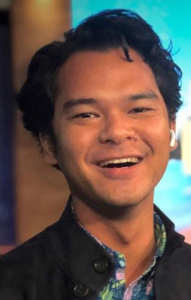 Hawaii – KITV Good Morning Producer Bobby Bergonio will be moving to the Beaver State as a producer for KGW in Portland.
"My thank you to Bobby for bringing his vision and expertise to Good Morning Hawaii," says News Director Janice Gin.  "I will remember Bobby for "Touch & Go" and "New, Now, Next" — both great and important strategies for boosting energy and direction for a successful newscast. "

---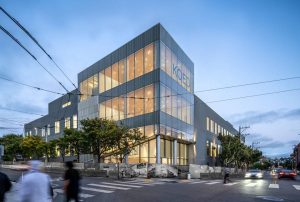 (Photo credit: Jason O'Rear)
San Francisco – KQED, Northern California's PBS and NPR member station, has scheduled a public event on September 25th to celebrate the grand opening of its newly renovated San Francisco headquarters.
The project, designed by award-winning San Francisco architects EHDD, transforms the station's 2601 Mariposa Street headquarters from an industrial-style building into a vibrant, accessible state-of-the-art center for civic and cultural engagement, live events and locally focused journalism.
KQED bought and relocated into the 2601 Mariposa Street building in 1991. The station's main focus at the time was television and radio production. KQED now reaches audiences through broadcast and other digital channels such as web, podcasts, digital video, and social media, as well as live and virtual events.

---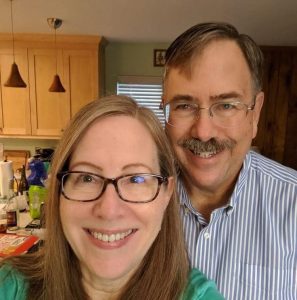 Sacramento – The husband and wife team, Ward and Cindy Koppel have retired after a 42 year career. Ward Koppel was an assignment editor and producer at KXTV, and Cindy Koppel was an editor at KCRA. The two met when they started their careers at KCRA in 1979.
In 1989, Ward moved on to KOVR and then to KXTV in 2005, while Cindy ended her career in KCRA. The couple worked in Sacramento television news for over 42 years before retiring last month.
In a Facebook post, KCRA anchor Ty Steele said: "Anyone who has worked with Cindy knows her quick wit, high standards and razor sharp sense of humor. Today is the end of an era at The Big 3. You will be sorely missed. Enjoy your much deserved retirement!!"
In his Facebook post, Ward Koppel announced his "new job" at Koppel Residence, only doing things he wants. We wish them both a very happy retirement.

---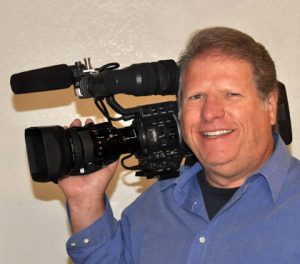 Sacramento – Independent Producer and Director Mel Boyd dies at age 75.
Boyd started his broadcasting career in 1970 and worked as a photographer and news editor in a number of Sacramento stations like KCRA, KMAX, and KOVR.
Boyd formed his own freelance production company Boydfilmz in 2010 after leaving KOVR.

---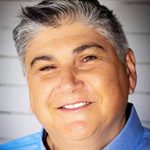 Toby Momtaz is a Producer at PBS KVIE in Sacramento, California
Monthly Tidbits From Our Chapter's Markets
NATAS welcomes contributions to the Regional Roundup from all Chapter markets. To be included, please contact Toby Momtaz at toby@emmysf.tv.