Seven Student Winners from the SF / NorCal Chapter!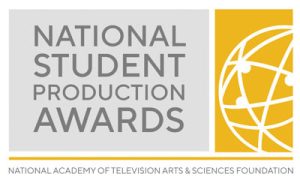 Winners of the 6th Annual National Student Production Awards were announced on November 23rd, 2021, during a virtual ceremony hosted by NBC News White House Correspondent, Monica Alba. Joining Alba to present the awards were Malika Andrews (ESPN), Anson Carter (Turner Sports), Emily Estefan (Red Table Talk: The Estefans), Steve Hartman (CBS News), Isobel Yeung (VICE News) and Andrew Zimmern (TV Personality/Chef/Writer/Teacher).
The Foundation of The National Academy of Television Arts & Sciences (NATAS) presents this competition annually which includes more than twenty programming and craft categories honoring student productions from across the country.
"The National Academy takes great pride in honoring these amazing students and congratulates all of today's nominees and winners for their excellent work as presented in these outstanding entries," said Doug Mummert, Chairman, NATAS Foundation."
Over 250 entries from NATAS's regional chapters were submitted to the national competition. The videos representing work from students across the country were judged by industry professionals to determine today's winners.
"Over the years, our Student Productions Awards have served not just to honor the best in student videos, but also to highlight our industry's next generation of content producers and leaders," said NATAS Chairman Terry O'Reilly. "This year, their work is even more impressive, given the added challenge of the COVID pandemic. We're proud to welcome all of the entrants and honorees to our Academy family."
Recipients were announced in a ceremony via a live web stream produced by Steve Ulrich, Senior VP of Production; Lisa Armstrong, Director of Production; Danielle Mannion, Education Chair; and Cherie Housley, National Student Production Awards Administrator.
San Francisco/Northern California Chapter was represented by 8 schools with 14 nominations in 11 categories. We congratulate the following for their win this year: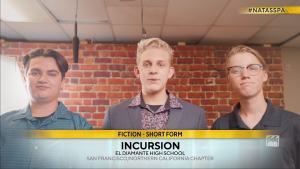 Fiction – Short Form:
Incursion
El Diamante High School – Visalia, CA
Students: Noah Lillywhite, Sam Zurek, and Kai Willey
Advisor: Ellie Hebert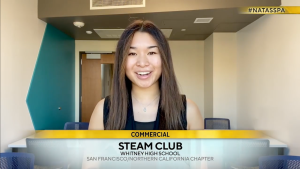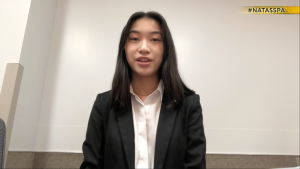 Commercial:
Steam Club
Whitney High School – Rocklin, CA
Students: Alicia Chiang and Michaela Oh
Advisor: Ben Barnholdt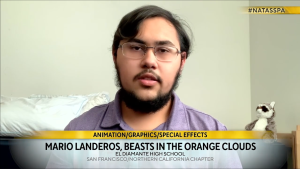 Animation/Graphics/Special Effects:
Beasts in the Orange clouds
El Diamante High School – Visalia, CA
Student: Mario Landeros
Advisor: Ellie Hebert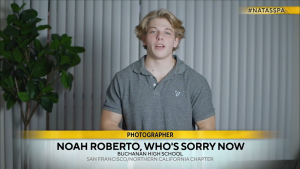 Photographer:
Who's Sorry Now
Buchanan High School – Clovis, CA
Student: Noah Roberto
Advisor: Daniel Pearce

The ceremony can be seen on the Academy's dedicated viewing platform powered by Vimeo, available on the web at: https://watch.theemmys.tv/live-events/videos/nspa-2021