By Joyce Mitchell
National Trustee & Vice President, Sacramento
---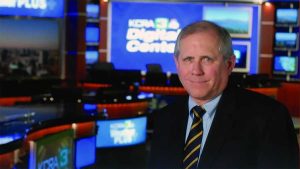 Big shoes left to fill in the Sacramento KCRA newsroom. And they were worn by feet that never stopped. NBC Affiliate Channel 3 said farewell to Assistant News Director Jim Stimson on November 30, 2021, after 46 years with the station. "This month marks exactly 50 years since I began my broadcasting career at KDVS in Davis," said Stimson. "Our signal was barely strong enough to reach Sacramento. We covered studio walls with egg cartons for better acoustics and we wrote stories on the backs of press releases to save paper."
During his time at the campus radio station, Stimson was aggressive to learn, covering a myriad of stories including anti-war protests, the kidnapping of Patty Hearst and resignation of Richard Nixon. "We celebrated our successes and learned from our mistakes," said Stimson. "I loved every minute of it."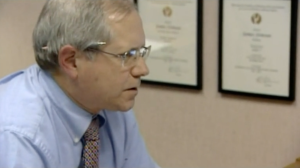 That passion for covering news evolved into a long career at Channel 3 News where he first produced the weekend newscast and then 5 PM for years. Stimson eventually moved into management where he remained hands-on, teaching, mentoring and jumping in to help whenever that was needed. From home, Stimson worked off-hours to ensure excellence and oversee the shows.
"I've crossed paths with athletes, astronauts, scientists and movie stars, followers of Charles Manson, and the President of the United States," said Stimson. "But most of all, I've just loved covering the news each day – the excitement I feel when the open rolls, the 'on-air' sign lights up, and our newscast begins."
A rich career, Stimson has received numerous Emmy® Awards for his work that included several long format special reports. But Stimson doesn't do the work for awards. He does it because he's passionate about it.
Ironically, he never set out to become a journalist. But the bug got while working at the radio station at UC Davis. And he landed in an ideal work environment at KCRA Channel 3 – a place he knew viewers relied on for the news.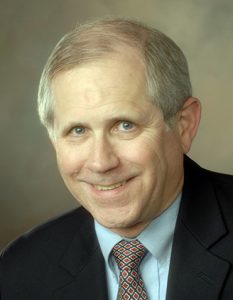 "I didn't start out to be a journalist, but I came to appreciate how remarkably essential our work is, especially now," said Stimson. "I never intended to settle in Sacramento. But I had the good fortune to land in a good place and the good sense to realize how lucky I was."
Anyone who has ever produced a one-hour newscast understands the juggling that goes on in the control room, especially back in the day when analog was state-of-the-art. And computers didn't exist.  Stimson managed to stay calm and cool, and held the show together like a champion.
"Much has changed over the years, but much has not," said Stimson. "There will always be a place for good writing, good photography, good storytelling and good journalism." Stimson generously shared that institutional knowledge with other producers and newsroom employees. And he wants to continue to be there for KCRA employees.
In his retirement memo, he made that clear. "If any of you are ever looking for feedback, needing advice or simply wanting to talk, I will always be around," said Stimson. "As for my future, well, television wasn't my only dream as a kid. I still have projects to pursue, roads to travel, new skills to master and good deeds to do along the way.
Way back when, while working at that radio station in Davis, Stimson honed his skills as a journalist. And during that same time, something else monumental happened. He met Sandee, the love of his life. She has stood by his side by during breaking news, long working hours at the station, and his commitment to news. It's not easy.
Stimson describes Sandee as a constant, loyal, and understanding companion who has put up with shifting schedules, missed meals and phone calls in the middle of the night. As for the future, Sandee will now be front and center. "So, whatever adventures I pursue, she will be part of them."
Stimson is a member of the NATAS Silver Circle. He was inducted into the honor society recognizing 25+ years of excellence in television in 2008. In 2021, Stimson received the Governors' Citation from the Television Academy. The recognition is given for outstanding and unique achievements and accomplishments in the field of television.