By Joyce Mitchell
Trustee & Vice President, Sacramento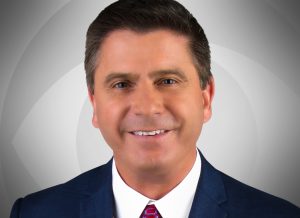 Sacramento's CBS 13 bids farewell to Weather Anchor/Reporter Dave Bender after 25 years at the station. Known for precision 3-D augmented reality graphics, Bender also created the CBS13 sophisticated weather app Digi-Cast.
Anyone crossing career paths with Bender knows his weathercasts are top-notch. Above and beyond, Bender's sense of humor would bust up not only anchors on the anchor desk but the entire newsroom. Especially with his 11 PM kicker stories called Bender Ender.
Funny, clever, talented, Bender said that he decided to leave the station now in order to celebrate the holiday season. "This is a time to recharge my battery," said Bender. "You never know where I may show up again."
In his November 19, 2021 on air farewell, Bender profusely thanked his viewers and weather watchers. "Where did the time go?" Bender said. "In the blink of an eye, I've been at CBS13 for 25 years." He said he's had a blast and that he will miss his viewers as well as co-workers on the anchor desk.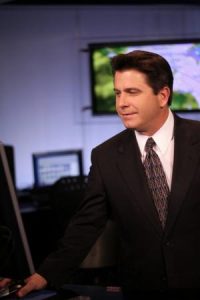 Bender is an Emmy® Award recipient and a television veteran, having worked in other markets and doing guest appearances on The Late Show with David Letterman. He also stepped in for a week on Good Morning America doing weather.
Earlier in his career, Bender worked as an exotic bird trainer and performer at the San Diego Wild Animal Park's free fly bird show. That was his entrée to the Letterman Show. His science background helped him land the role of host of the Emmy® nominated educational show Cool Science.
On CBS13, Bender's background meshed together for delivering knowledgeable weather forecasting along with stellar feature segments. Every holiday season, Bender showcased incredible light displays with live shots called the Twelve Days of Christmas.
One of the best ad-libbers out there, he often provided the kicker for the 11 PM Newscast with his hilarious sense of humor. Funny is an understatement for Bender. And "funny" is one of the most difficult tasks to attain in television. But Bender has it. And his loyal television viewers know it – and will miss it.
For now, Bender is signing off to enjoy Thanksgiving and the holiday lights at home with his family – instead of reporting from the field or anchor desk. Working the night shift is a commitment.  The hours are a challenge. But Bender delivered an authentic, personalized style of commitment – for 25 years now. It's time for him to take a little time to enjoy – before heading off into his next adventure.