By Toby Momtaz
Education Committee Chair
---



---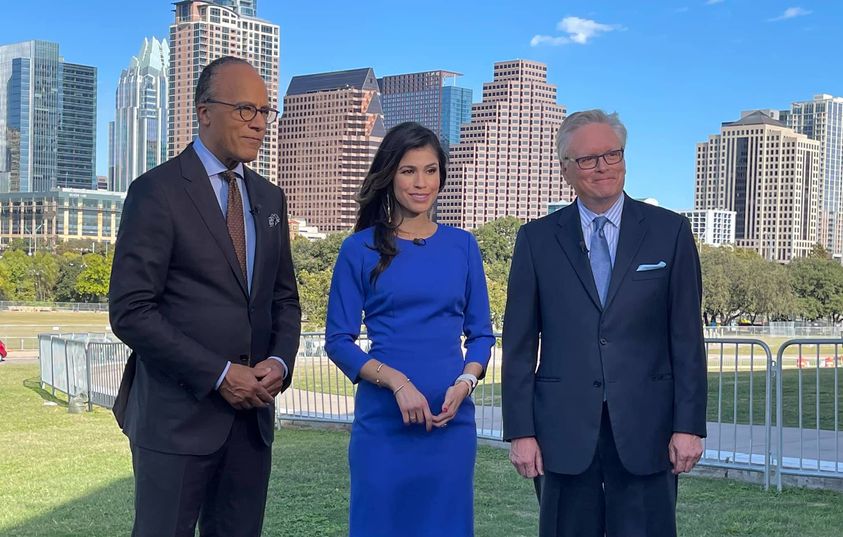 Austin, Texas – NBC Nightly News anchor Lester Holt anchored live from Austin last month for his "Across America" series where reporters Britt Moreno and Robert Hadlock from KXAN had an opportunity to discuss journalism with him.
Lester Holt who was born in Marin, California, graduated from Cordova High School in Rancho Cordova and majored in government at California State University, Sacramento.
Robert Hadlock previously worked as a news anchor and reporter at KCRA.
Watch the KXAN report here.

---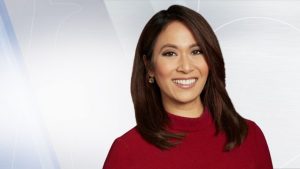 San Jose – Audrey Asistio has joined NBC owned station KNTV as weekend anchor and reporter. The Bay Area native will anchor the weekend newscasts and join Terry McSweeney at 11 p.m. Asistio will also report during the weekday. This is a move within NBC for Asistio who comes from NBC10 Boston where she anchored weekday newscasts. Asistio has also worked at KOVR in Sacramento, KSEE in Fresno, KHSL in Chico, and KIMA in Yakima, Washington.
"Audrey has distinguished herself as an enterprising anchor and reporter, having covered some of New England's biggest stories," said Stephanie Adrouny, VP of News for NBC Bay Area. "We're excited to welcome her back to the Bay Area to be part of our news team and deepen our connection to our community with an added local perspective."
Asistio grew up in the Peninsula and graduated from San Francisco State University with a degree in radio and television with an emphasis in broadcast journalism.

---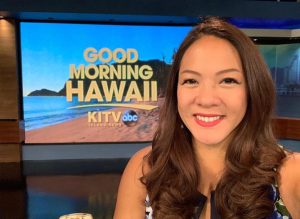 Hawaii – Good Morning Hawaii anchor Annalisa Burgos has left KITV to concentrate on her health and spend quality with her family.
"The Covid crisis has impacted us all. It's time to spend some quality time with the people you love," Burgos said on her last morning newscast. "Thanks to my wonderful team. I want to thank everyone out there for spending your weekend mornings with me for 2 years and trusting me with your stories."
Co-anchor Tom George shared "She's my work wife. I married up, in that sense. She's a true professional and she's made me a better anchor as well."
Before moving to the islands, Burgos was an anchor and Managing Editor at ABS-CBN News Channel in Manila, Philippines, while hosting and producing segments on Channel NewsAsia. Burgos was also a writer, producer, and anchor of business news segments on Bloomberg TV.

---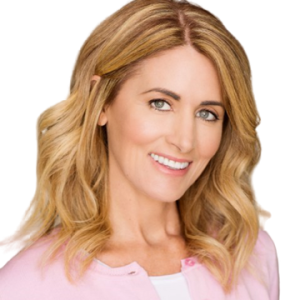 Oakland – KTVU meteorologist Kyla Grogan has announced she is leaving the FOX owned station.
"A quick update. I've decided to wrap up my time with KTVU – thank you SO very much for all of the goodwill sent my way these past 3 years and for welcoming me so warmly and saying hi when you saw me out and about," Grogan said on social media. "It's been an absolute honor to track weather here in Northern California, particularly during our tough fire seasons."
Grogan has worked at The Weather Channel and at MSNBC. On her station bio page she said, "Other stops along the way include CBS Philly, NYC and Los Angeles. My journalism degree is from Boston University and my Geosciences/Meteorology degree is from MSU."

---


Hawaii
–
KITV
newsroom has added
Whitney Kennett
to its team of news producers. Kennett has worked at
KRON
and
Comcast SportsNET/NBC
in San Francisco, and earlier put in time at
WSVN
in Miami as a line producer. Kennett is a graduate of the
University of Portland
and
San Francisco State University
.

---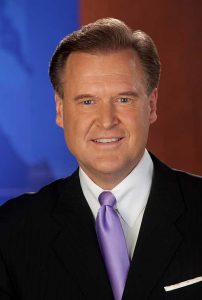 Oakland – Longtime KTVU anchor Frank Somerville remains on suspension following a dispute over coverage of the Gabby Petito homicide case. Somerville has been off the air for six weeks, and according to him, it may turn out to be indefinite. Somerville has spoken with the San Francisco Chronicle and the Bay Area News Group, saying he doesn't believe he will be returning to KTVU. Somerville's contract is due to expire in late January 2022.
Somerville has been with the station since early 1992 anchoring the station's Mornings On 2 newscast until 2008, before succeeding Dennis Richmond on The 10 o'clock News.

---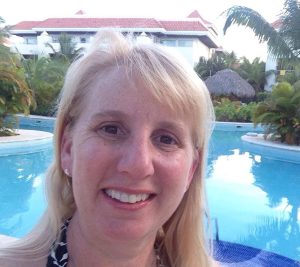 Oakland – Bridget Baer Michelsen, a former KTVU broadcast technician and production staffer in the 1990s and 2000s, has returned to work at the Oakland station. Baer Michelsen has been reunited with her husband, Doug Michelsen, who has been a longtime broadcast technician at the station.
If Bridget Baer Michelsen's name sounds familiar, it's because of her work on the Emmy® Awards Gala production team for several years, in addition to being one of the volunteers handing out Emmy® statuettes to recipients next to the Red Carpet.

---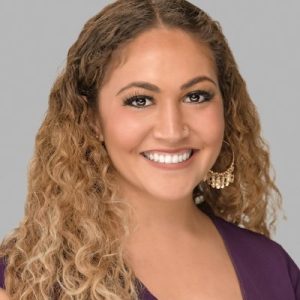 Hawaii – Lia Kamanā of WWYI/WSMH in Flint, Michigan is saying aloha to the mainland and moving back to the islands. The Kamehameha Schools graduate is KITV's new Weekend Morning Anchor/Weekday. Kamanā earned her BA in Journalism at Michigan State University and worked at KVII in Amarillo, Texas as a daily assignment reporter and fill in anchor. Kamanā has also done some sports reporting for newspapers in Wyoming and Phoenix.

---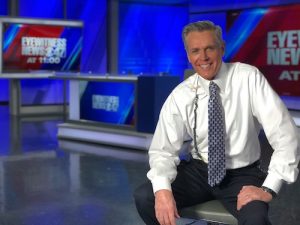 Fresno – Longtime anchor Ken Malloy is retiring after nearly 39 years in local TV. Malloy has worked at CBS affiliate KSEE for 17 years and began his TV career in 1984. Over the course of his career, Malloy has anchored more than 30,000 newscasts and written more than 10,000 stories.
"When I started my television broadcasting career, I used a manual typewriter and banged through four or five copies of carbon copy paper—with gusto," Malloy wrote in his Facebook post. "No autocorrect. No spellcheck. No liquid paper Wite Out for mistakes. Just an emphatic flurry of 'X & O's' to cover up the typo and keep writing. I remember smoke-filled newsrooms and a News Director who would chain smoke unfiltered Camel Cigarettes. I remember tape to tape editing in an analog world with no cell phones, pagers, or internet. Imagine that."
Malloy who started his career at KESQ in Palm Springs in 1983, also worked at WMUR in Manchester, N.H., WJAR in Providence, R.I. and KTVT in Dallas.
"I am humbled and honored to have worked with some of the greatest journalists and photographers in the business," Malloy wrote. "I count myself as blessed, protected, lucky and fortunate."
Upon his retirement, Malloy says he plans to return to Texas to spend time with his grown children and devote some time to volunteering and giving back to his community.
"Someone recently asked me what I thought my broadcasting legacy would be," Malloy wrote. "Good question. I told him that I hope people will say, 'He was fair. He stayed in his own lane.'"

---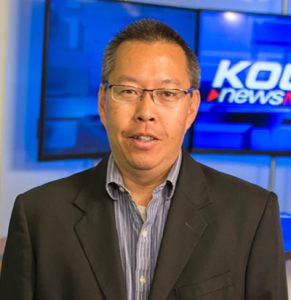 Reno – News director Stanton Tang (Silver Circle Class of 2021) is leaving KOLO-TV to go back to West Michigan as ND for WOOD-TV in Grand Rapids, Michigan.
Tang is a former ND at WZZM in Grand Rapids who has been ND for KOLO-TV in Reno for more than 7 years. Tang has also worked in Phoenix, Sacramento, and Las Vegas.

---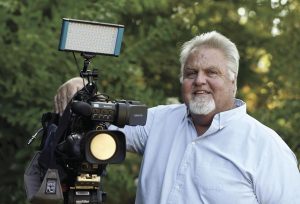 Stockton – KCRA Photojournalist Will Heryford died unexpectedly at his home last month. Heryford worked at KCRA for the last 42 years and his passion for storytelling started even earlier than that. While attending college in San Diego, Kelly Broadcasting selected Heryford for a scholarship as well as an internship at KCRA.
After Heryford graduated, he started his career as a photographer at KCRA's Stockton Bureau, where it was his mission to tell great stories about the community he loved. In his decades of service to Stockton and the surrounding areas, Heryford left a lasting impression on the countless lives he touched. Heryford didn't always cover the lead story in the newscast, but his stories were often the most memorable.
Heryford is survived by his wife, two sons and a large extended family. 

---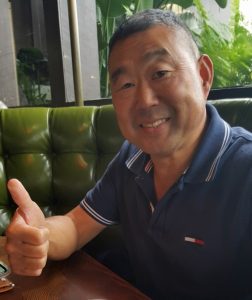 Oakland – The Bay Area's law enforcement and journalism communities are mourning the passing of their beloved security guard, Kevin Nishita, who died three days after being shot in downtown Oakland during an attempted robbery of a KRON news crew he was assigned to for protection.
The KRON crew was covering a story on Wednesday, December 24th, about a recent robbery where 12 thieves wearing masks and hoods raided a clothing store on the 300 block of 14th Street. An assailant who attempted to steal KRON's camera equipment shot Nishita in the lower abdomen.
"We are devastated by the loss of security guard and our friend, Kevin Nishita. Our deepest sympathy goes to Kevin's wife, his children, his family, and to all his friends and colleagues. This senseless loss of life is due to yet another violent criminal act in the Bay Area." KRON's Vice President and General Manager Jim Rose said in a statement.
Bay Area television stations, including KRON, regularly use security guards when covering news stories, and Nishita honorably and bravely protected Bay Area TV reporters for years. Nishita leaves behind a wife, two children and three grandchildren.

---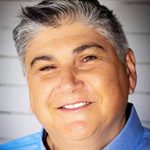 Toby Momtaz is a Producer at PBS KVIE in Sacramento, California
Monthly Tidbits From Our Chapter's Markets
NATAS welcomes contributions to the Regional Roundup from all Chapter markets. To be included, please contact Toby Momtaz at toby@emmysf.tv.