Vice President – Sacramento and National Trustee
---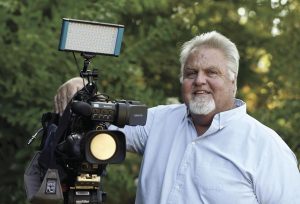 A sparkly little twinkle in his eye put Will Heryford's face on the map. Whether he was working in the field, newsroom, or showing up at a social gathering, that twinkle often was accompanied with a fierce smile, one impossible to ignore or forget. His warmth was contagious.
November 5, 2021, Heryford did not report for work. Sacramento's KCRA Channel 3 co-workers were concerned. A check-in on him turned-up dreadful information. Heryford had reportedly died overnight. It was so unexpected. And now, an outpouring of grieving continues among co-workers, friends, community members, and within his family, of course.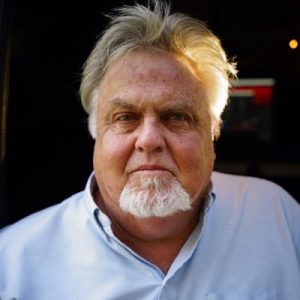 Heryford eagerly mentored young reporters and photographers. After 42 years working at Sacramento NBC Affiliate KCRA, he had developed a keen sense for news. And believe it. That outwardly sweet spirit didn't stop him from getting the story.
A photographer and MMJ serving the Central Valley via the Stockton/Modesto Bureau, Heryford made a lasting impression on all of the lives he touched in the region and throughout the Sacramento market. His face rarely was seen on TV but he often narrated his own packages. His voice became very recognizable in newscasts because it carried the tone of his kind nature.
Heryford independently turned a lot of features that were not lead stories. But nearly all – were memorable. That's one of the best rewards hoped for in television storytelling. Producing profiles and reports that people will remember. Heryford had the knack.
His passion for storytelling started while attending college in San Diego. Heryford was selected for an internship at KCRA and later became a photographer at the Stockton Bureau. He was devoted to the community, highlighting people who were making a difference. Those were among his favorite stories to tell.
Before retiring a couple of years ago, Jan Richard Carragher was assignment editor at Channel 3 for decades. "I have worked with a lot of people throughout my TV news career, but Will was one of the best," said Carragher. "Best photojournalist, best family man, best friend, best human being."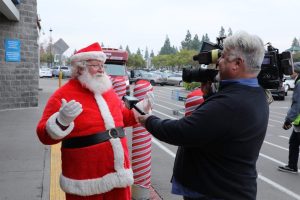 Heryford loved making people laugh. And therefore, it's no surprise you'd find him interviewing Santa Claus. He also was drawn to the excitement of covering football games. Television was in his blood.
"After I retired, it was always such a joy to see him when our paths would cross in Murphys in Calaveras County; a town we both loved and talked about over the years," said Carragher. "My heart is broken to have lost such a terrific guy, and the world will just not be the same without him."
Heryford is survived by his wife and two sons – and a huge extended TV family. In an on-air KCRA tribute to Heryford, the last sentenced summed it all up. "Will, thank you for decades of beautiful 'real people' stories and we already miss you."
Watch the KCRA tribute to Will Heryford here.

---