In Remembrance

Shirley Temple Black
Silver Circle Class of 1996
It has been five years since our Chapter said goodbye to one of its own. Without a doubt — today, as in yesterday, as in all through the years that have passed in this Chapter's history — has there ever been anyone more celebrated, more well-known, or more cherished, than Shirley Temple Black. This month, we remember her, in the five years since her passing on Feb. 10, 2014. Yes, Hollywood, and the world, lost a true, glamorous movie star. And, our nation lost an honored diplomat. But, we lost one of our own. This month, we remember her, and her connection to us.
She was a California girl. Born in Santa Monica on April 23, 1928, just a few miles from Hollywood, a young Shirley Temple would eventually become the most famous child star in the world well before the age of 10.
And, in her later years, after marrying Charles Black – the love of her life – she changed her name to Shirley Temple Black. After her extraordinarily successful movie career as a child actress, she eventually turned to television before becoming a U.S. diplomat. And, though she hailed from southern California, she and her husband chose the San Francisco Bay Area to be their home, living in Woodside, along the San Mateo County peninsula, until her death, five years ago this month, at the age of 85.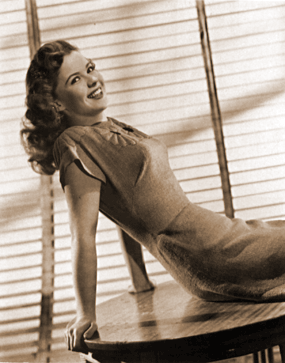 Temple Black was undeniably the most-famous member of the San Francisco/Northern California Chapter of the National Academy of Television Arts and Sciences, which inducted her, in 1996, into the Chapter's distinguished Silver Circle for her many years of contributions to the television industry. Four years before, the Chapter bestowed the highest honor that any member could receive – the Governors' Award. Temple Black had always been dedicated to the Bay Area television industry, and that was evident to the Chapter three decades before. That's when the Chapter – in 1964 – honored her with the Governors' Service Medallion for her many invaluable contributions to the Chapter.
Raised during the Great Depression, Temple was born to a banker and a housewife. She was just three years old when she landed her first contract with Educational Pictures, making her acting debut in a series of low-budget movies dubbed "Baby Burlesques". Her mother took advantage of her toddler's natural flair for dancing by enrolling her in dance classes a few months later. Her father became her agent and financial adviser.
And that was just the beginning of what would become a lifetime in the spotlight for the young California girl. The "Baby Burlesques" films caught the attention of the big movie studios in Hollywood, and the Fox Film Corporation was the first of the majors to sign her on. 
By 6, Temple starred in Carolina, her first Hollywood feature film. With Fox, she made eight more films, including Little Miss Marker, which went on to become a box-office smash. The nation, still reeling from the Great Depression, flocked to the theaters to see Temple's movies, which provided a morale boost for Americans struggling through the economic downturn. In fact, President Franklin D. Roosevelt called Temple "Little Miss Miracle", giving her credit for raising the nation's morale during times of economic hardship, even going so far as to say, "As long as our country has Shirley Temple, we will be all right."
Temple received a special Academy Award in the mid-1930s for her song-and-dance routine in 1934's Bright Eyes, in which she danced to the tune of On the Good Ship Lollipop. She was also "Outstanding Personality" of 1934. In 1940, by the time she was 12 years old, Temple had 43 movies to her credit.
As the most-famous little girl in the world with the bouncing golden corkscrew curls began to mature, her popularity with movie audiences began to wane. As an adolescent, her appearance in 1940's The Blue Bird failed at the box office. In 1947, at the age of 19, she appeared with Cary Grant and Myrna Loy in The Bachelor and the Bobby Soxer. Though the film received critical praise, moviegoers did not receive it well. By then, audiences were coming to terms with the fact that their "Little Miss Miracle" was growing up.
Throughout the 1950s and 1960s, Temple Black (who married Black in 1950) began working in television, appearing sporadically on the small screen. From 1958 to 1961, she starred in her own NBC anthology series, Shirley Temple's Storybook. During the show's final year on the air, it was retitled The Shirley Temple Show.
Temple Black recognized that her work in entertainment appeared to be coming to an end, so she refocused her efforts on a career in public service. In 1967, she unsuccessfully ran for a California Congressional seat. In 1969, she became ambassador to the United Nations for one year. Then, in 1974, Temple Black was appointed ambassador to Ghana. In 1976 – just in time for the nation's Bicentennial celebration – she became chief of protocol of the United States, a position she would hold until 1977.
In 1988, Temple Black became the only person, to date, to achieve the rank of honorary U.S. Foreign Service Officer. Her ambassador duties were far from over at that point in her life. From 1989 to 1992, she served as ambassador to Czechoslovakia.
In 1998, Temple Black's accomplishments as an actress, entertainer and diplomat were recognized at the Kennedy Center Honors, held at the Kennedy Center for the Performing Arts in Washington, D.C. In 2005, she received a Lifetime Achievement Award from the Screen Actors Guild.
There will never be another Shirley Temple. And, we won't ever forget her.