By Kevin Wing
Editor, Off Camera
The Bay Area's daytime TV landscape leading up to the weekday lunch hour has changed, at least on two stations, with the addition of two new live shows geared toward lifestyle, social media and what's trending.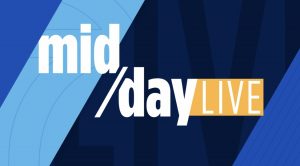 Both shows premiered Monday, Jan. 7 — California Live on KNTV NBC Bay Area and Midday Live on KGO-TV ABC7.
Midday Live, KGO-TV's new offering, airs from 11 a.m. to noon weekday mornings and is a re-christening of the station's 11 a.m. newscast, which ran 30 minutes and was followed in the 11:30 a.m. time slot by the syndicated Who Wants to Be a Millionaire?.
Midday Live, which follows The View, covers the local hot topics trending on social media along with the day's news and weather.
The broadcast is anchored by Kristen Sze, Reggie Aqui, Jessica Castro, Mike Nicco and Alexis Smith.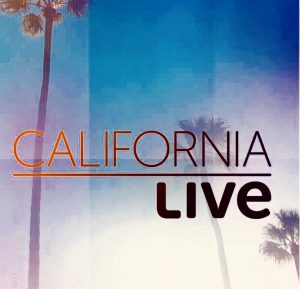 California Live airs at 11:30 a.m. Monday through Friday on KNTV and follows the station's 11 a.m. newscast. The new show is a daily collaboration between KNTV and KNBC in Los Angeles and KNSD in San Diego, NBC's three owned-and-operated stations in California and airs live on all three stations.The show is produced by KNBC and originates from the station's Universal City studios. The show features content from the three stations.
The show features the latest in beauty and fashion, the best in local hot spots, a daily dose of entertainment news, consumer-friendly technology trends, and must-visit destinations across California.
Covering the best from the Bay Area to the border, co-hosts Danielle Nottingham and Jessica Vilchis take viewers on thrilling adventures, talk about what's new from Silicon Valley, show the beauty of the Napa Valley Wine Country, give updates on Hollywood's latest news, and see why San Diego is coined "America's Finest City."
California Live also features journalists and experts participating as correspondents, including HLN's Dr. Drew Show panelist Danielle Robay; parenting expert Donna Tetreault; Vicki Johnson of NASCAR Nation; and former American Idol contestant Kimberly Caldwell-Harvey, who leads the show's "Knock-Knock" segments surprising viewers up and down the state for their good deeds.