By Joyce Mitchell
Chapter Vice President, Sacramento
Sacramento –  Heartache sweeps the airwaves in Sacramento and throughout northern California following the shooting of rookie Davis police officer, 22-year-old Natalie Corona. A cop like her dad, the younger Corona was gunned down Jan. 10 while responding to a car crash. Authorities are calling it an ambush. She was shot and killed by a man who rode up on a bicycle and opened fire as Officer Corona stood on the street investigating the accident. The suspect later took his own life. At her memorial service on the UC Davis campus on Jan. 18, faces glistened with tears as deputies attended from San Francisco, Hayward, Fairfield, New York, Chicago and elsewhere. Her father, Jose Merced Corona, said at the memorial that Natalie told him she found the perfect department in the perfect city. That was Davis. She'd been an intern there since she was 18 – and was hired last July.
San Francisco KGO – During the government shutdown that lasted 35 days, some daily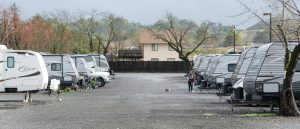 assignments were especially hard-hitting. KGO-TV reporter Wayne Freedman personally documents images that move him on nearly every assignment. The powerful photos also impact the people who see them and for good reason. In these pictures, he captures the look of despair following President Donald Trump's January tweet threatening that he may cut FEMA funding for forest fire relief in California. Displaced when fire destroyed their home, Johnny and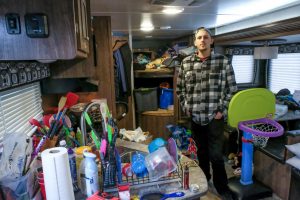 Maureen Augusto now live in a trailer on the Sonoma County Fairgrounds. Freedman tells stories on TV,  but the photographs he shares also speak volumes. Without FEMA money, the couple said that they would be on the curb. This – amidst the government shutdown that furloughed hundreds of thousands of federal workers without pay. When Freedman was asked what these Sonoma County photos of Johnny and Maureen say to him? He replied, "I might as well have been photographing pawns on a chessboard." (Photos: Wayne Freedman)

Sacramento CBS13/Good Day – "Still in shock. So tragic. Hard to believe." The response to the death of former CBS13 and Good Day Anchor Chris Burrous has rattled the Sacramento television community along with viewers. Burrous bounced from Sacramento to WPIX in New York City for a short stint and then, in 2011, found home at KTLA 5 in Los Angeles. On Dec. 27, the morning news anchor was found unresponsive in a Glendale motel. According to police, the anchor was "passed out and possibly not breathing." Burrous was pronounced dead at a hospital. Cause of death is a suspected overdose. Former News Anchor Stefanie Cruz wrote on Facebook, "My heart is heavy tonight. My former co-anchor and partner in crime Chris Burrous has passed away." She continued, "he was innovative and fearless. There wasn't anything he couldn't do." Burrous was 43 years old.
Guam KUAM – The November 2018 elections delivered big change in Guam. The island now has its first female Governor and its first openly gay Lieutenant Governor. Guam also has a super-majority of women in its legislature with a female speaker. The island's chief justice also is a woman. The KUAM newsroom loses Assistant News Director Krystal Paco to work as press secretary for the new administration. Krystal was part of the KUAM news team for nearly eight years as a reporter and anchor. "While we are sad to see her go, we also are excited and happy for her," said KUAM Producer Lacee Martinez.
Take a look at the new administration in Guam.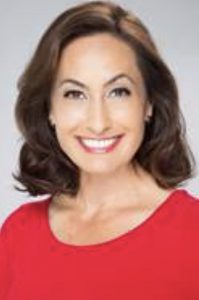 Hawaii KHON2 – Co-host of the Living 808 lifestyle program, Trini Kaopuiki (pictured left) is leaving television to work for a local nonprofit. She recently announced that she has accepted a position as president and chief executive officer of Make-A-Wish Hawaii. "I am truly honored and thrilled to join such a remarkable organization and I am eager to start working with its dedicated staff and volunteers to grant life-changing wishes for both local and visiting keiki who are critically ill," she said.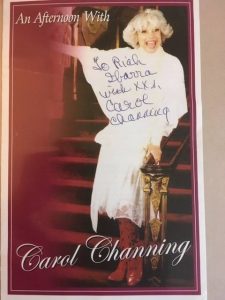 Stockton – Former KCRA Stockton Bureau Chief Rich Ibarra, who is now with Capital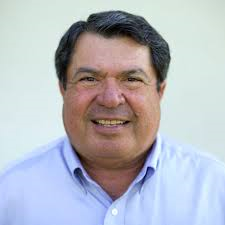 Radio, joins the many in saying goodbye to Hello, Dolly, bidding a final farewell to the great Carol Channing. Rich said that he interviewed the star some 20 years ago while she was performing in the Mother Lode. "She's really a wonderful woman who will be missed," said Rich.