We are now more than two weeks into the Emmy® Award certification process. Awards chair Wayne Freedman and Awards Committee members have been diligently looking at the English Contest.
Governor Joshua Mellars has committed to the Spanish contest. "He speaks the language and has reported news stories in it. With those skills, we are finally able to give Spanish entrants the attention they deserve," said Freedman. "Expect a competitive contest."

Check the Master Entry List for corrections before Tuesday, March 31.
---
Our chapter received more than 900 entries this year, submitted by more than 2,000 entrants.  "We have seen some excellent work. I would add that we are frustrated by people who try to make up the rules as they go," Freedman said. "We have seen many stories entered into improper categories, and people who entered themselves doing the same work in more than one category." He hopes to have entries ready for judging by other chapters next week.
We judge work from other chapters
"The best way to learn how to enter is by judging," said Freedman. NATAS will be contacting you to judge contests from other chapters as they arrive.  Watch for an e-blast. The available categories will appear on your Emmy® Express dashboard.
MARK YOUR CALENDARS
March 31 – Last day to add names to entries.  Your name must be on the entry form to be eligible to receive a nomination or Emmy® statue.
Master Entry List
May 6 – Nominations Announced  We will announce nominations on our website emmysf.tv at 8am on Wednesday, May 6.
June 6 – EMMY® 2020 GALA  The Awards Gala is Saturday June 6, returning to the Hilton San Francisco Union Square with a four-course dinner served during the awards ceremony.
More info will be added to the website's AWARDS PAGE
See you at the Gala!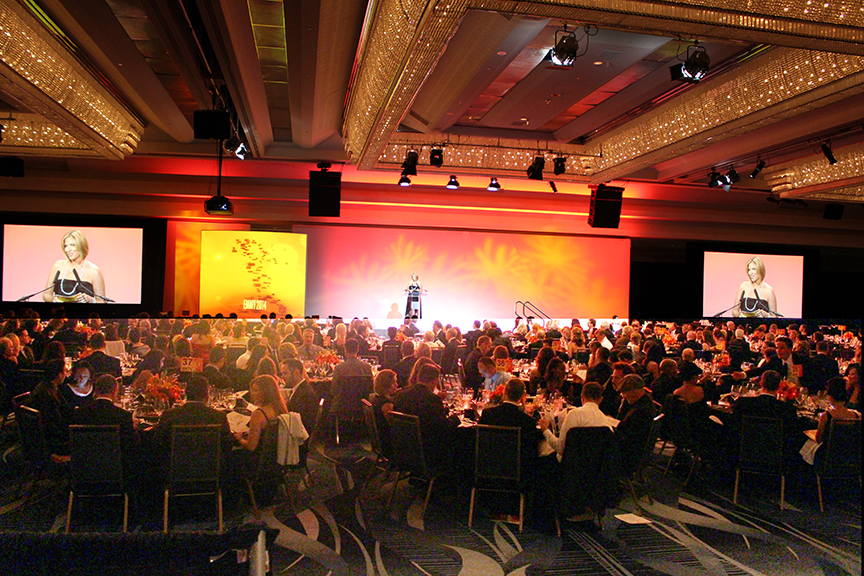 EMMY® 2014 GALA at the Hilton San Francisco Union Square