MEMBER BENEFIT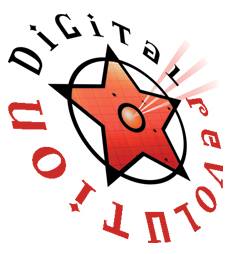 Digital Revolution in San Francisco is offering a 10% discount to NATAS members on all Video & Audio Tape Digitizing services.
"Magnetic tapes deteriorate over time," said Paul Grippaldi, CEO of Digital Revolution. "And you don't even have a machine to play them anymore!"
Digital Revolution has done digitizing work for the SF Symphony, NASA, UC Berkeley, UCSF, Levi's, The Gap, Chevron, Chapman University, The Nixon Presidential Library, and the Green Bay Packers.
"For 20 years, I was holding on to four wide-mouth Beta tapes with my old travel news segments," said Patty Zubov, NATAS Membership Chair. "I went to Paul to get them digitized to put them on my website as samples. Finally got that off my To-Do list!"
Many in the Bay Area know Paul as the founder and owner of the video tape duplicating house Fast Forward opened in 1983. He created Digital Revolution in 2003 as a full service Multi Media facility.
They can UP RES video tapes to High Definition 1080p video files for preservation and repurposing. They also do Baking & Repair.  More information about their services can be found on their website: digitalrevolution.tv
For NATAS SF/NorCal Members to get the 10% discount from Digital Revolution, go to the Emmy Express portal, sign in, and look on the special "Member Benefits" page for instructions.
NATAS is grateful to Digital Revolution for helping members rescue their old media, finally…