By Toby Momtaz
Education Committee Chair
---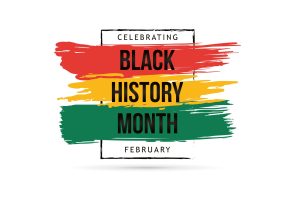 Celebrating Black History Month recognizes, honors and acknowledges
the contributions and achievements of those who made history.

---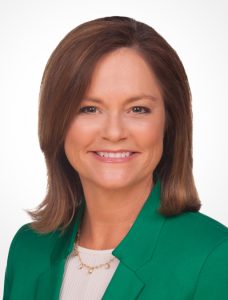 Bay Area – NBC Bay Area reporter Jean Elle retired last month after more than 23 years of service covering the Bay Area news.
Elle who is a Bay Area native, is a San Mateo High School graduate and attended Humboldt State in Northern California.
After interning at KVIQ in Eureka she got hired and learned how to shoot, edit, and write for the evening show. After several years on the North Coast, Elle took a producing job at KOIN in Portland, Oregon. Two years later, Elle headed back to California and got a reporting job at KSBY in San Luis Obispo, but in 1999 she came home to report at KNTV. You can take a look back at Elle's long career here.

---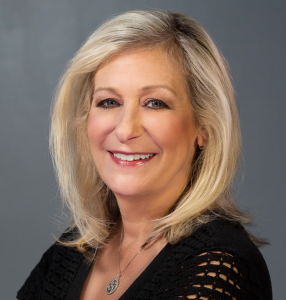 Sacramento – Former news director turned general manager, Deborah Collura returns to Sacramento as GM for CBS's KOVR-KMAX-TV. Collura spent five years as assistant news director there earlier in her career before moving on to ND jobs in Minneapolis, Miami, Detroit and Houston as well as an executive news role for Post-Newsweek. Collura's first GM job was at WCNC-TV (Tegna/NBC) in Charlotte and later WGCL-TV (then Meredith, now Gray/CBS) in Atlanta. Read more on Collura's appointment here.

---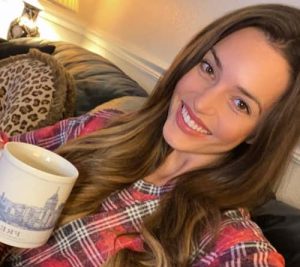 Fresno – KSEE Morning anchor Caroline Collins was off the air because of a second Covid-19 infection.
"I'm so blessed to be feeling OK! I know this isn't the case for so many. The last round of Covid I had a year and a half ago put me in the hospital with a heart issue called 'pericarditis'." the KSEE anchor said on social media.
Collins said she expects to return this week. Collins has worked at the Fresno NBC station since December 2020.

---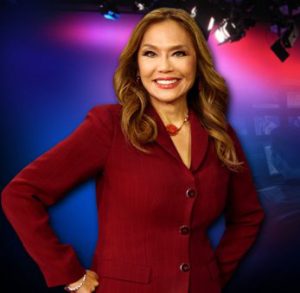 Honolulu – Former KITV personality Cynthia Yip is returning to the station as an anchor/reporter (MMJ). In the 90's Yip anchored the KITV morning news and produced several specials, and after leaving the islands she worked in Fresno, CA;  Brownsville, TX; and Houston, TX at GBC World News.  Most recently Yip was executive producer/host at 713 News in Houston under the name Cindi Garcia. Yip has also freelanced for ABC News, NBC News, Entertainment Tonight, Access Hollywood, Extra, and E! Television.
Yip attended the University of Hawaii at Manoa where she earned a B.A. in Broadcast Communications/Journalism, and later a MBA.

---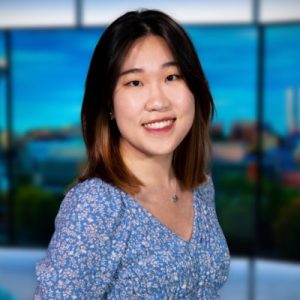 Sacramento – Katie Kim has joined Tegna's Sacramento ABC affiliate KXTV as a race and culture content producer. Kim comes from Tegna's WBIR in Knoxville where she was a producer in residence.
Kim who announced the move on her LinkedIn profile wrote: "As an Asian-American journalist, I've always felt a personal responsibility to cover marginalized communities that are so often overlooked," and added "This new job will let me dedicate all my hours to do just that. Can't wait to update everyone on my journey."
Tegna says the producer in residence program is for graduating college seniors and is "designed to develop the next great broadcast and digital producers for our newsrooms, the program includes a two-week producer boot camp and then a two-year, full-time producer position at a local station."

---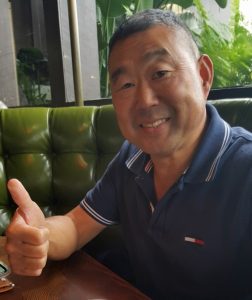 Oakland – Two men were arrested in December and a third man is being sought in connection with the fatal shooting of Kevin Nishita, a security guard for San Francisco's KRON 4 and a former police officer in Colma, Hayward and San Jose. Nishita, an employee of Star Protection Agency California, was working with the KRON 4 news team on a story in downtown Oakland last November. Nishita was shot during an attempted robbery of the news crew, which took place in the 300 block of 14th Street. Nishita suffered a lower abdomen injury and died three days later at Highland Hospital in Oakland.

---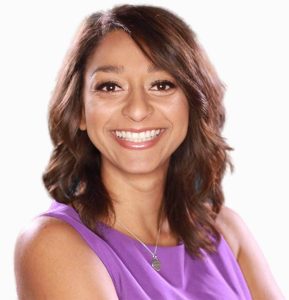 Honolulu – Reporter Kaile Hunt has joined the Digital Team at KHON2. The California State University, Fresno alumni graduated with a double major in Broadcast Journalism and Philosophy Pre-Law.
Hunt started her career at a Nexstar affiliate station in Midland / Odessa, Texas, covering severe weather and breaking news.

---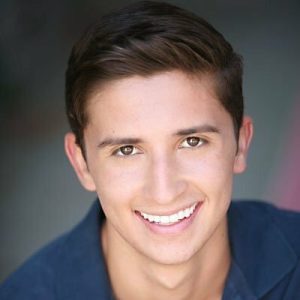 Fresno – Nico Payne has joined ABC30 as weekend evening weather anchor and reporter. Payne joins ABC30 from NBC Palm Springs, where he spent the last two years as a weather anchor and MMJ.
Payne is also currently enrolled in meteorology school at Penn State. Before working in Palm Springs, he spent two years as a reporter and anchor at KYMA in Yuma, Arizona. Payne started his television career behind the scenes by spending five years as a production assistant and guest booker for KCBS/KCAL9 in Los Angeles.
Payne who is a Southern California native, graduated from California State University Dominguez Hills.

---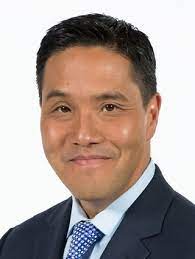 San Francisco – KPIX 5 has hired Seattle morning news anchor Ryan Yamamoto to serve on its evening anchor team. Yamamoto began his new job this month. In Seattle, from 2016 to last month, Yamamoto was morning news anchor at KOMO-TV. He also worked as a sports anchor and reporter between 2004 and 2016 at KGTV and KSWB, both in San Diego. From 1998 to 2004, he was a news reporter and fill-in sports anchor at KCRA in Sacramento.

---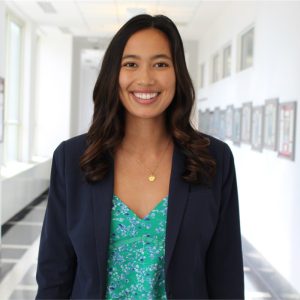 Honolulu – KITV has also welcomed back former Good Morning Hawaii news intern Kira Diehm as a production assistant. Diehm will soon be obtaining her BA in Journalism from Indiana University after completing online courses while living in the islands.

---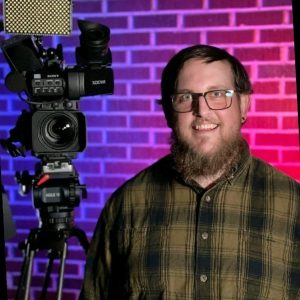 Fresno – Taylor Cantrell has joined ABC30 as their newest photojournalist. Cantrell comes to Fresno from KOIN 6 in Portland, Oregon, where he spent much of his time over the last year covering the social justice movement. Prior to working in Portland, Cantrell spent two years at KEZI 9 News in Eugene, Oregon, where his work covering wildfires helped the station win the 2020 Northwest Regional Emmy® Award for Best Evening Newscast. Cantrell is also a certified drone pilot, and a Fresno native.

---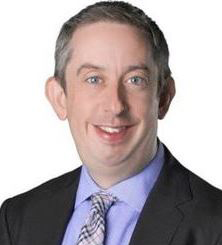 San Francisco – Mark Neerman is no longer vice president of news at KPIX 5 in San Francisco. Neerman returned to Bay Area television in the fall of 2018 when CBS recruited him to lead the news department at its Bay Area owned and operated station. Prior to his joining KPIX in 2018, Neerman's other Bay Area news management experience was as assistant news director at KNTV NBC Bay Area from 2006 to 2009. Neerman was also news director at KVVU in Las Vegas, also serving as regional news director for other Sinclair Broadcast Group stations, including KMPH FOX 26 in Fresno, KRNV and FOX 11 in Reno and several others in the Midwest. No word on who will be replacing Neerman.

---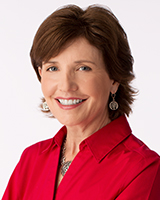 San Francisco – After nearly three decades of service, longtime KGO-TV reporter Laura Anthony (Silver Circle Class of 2021) retired this month. Anthony had been pounding the pavement for ABC7News for more than two decades, covering some of the biggest local and national stories.
Prior to joining ABC7 in 2001, Anthony reported for KRON, KCRA and Salt Lake City's flagship station KSL. Anthony is a multiple Emmy® nominee, and multiple winner for her coverage of a sniper standoff in San Francisco, the Milo riot at U.C. Berkeley and the catastrophic Camp Fire. We wish her a happy retirement.

---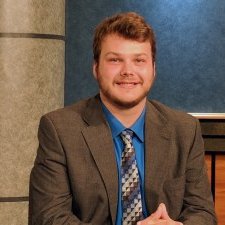 Fresno – Scott Gruenwald has been promoted and will be ABC30's first ever streaming producer. In this new position, Gruenwald will be responsible for managing the station's new 24/7 stream on their CTV Apps. Gruenwald will also be responsible for producing new weekday 7PM newscast.
Gruenwald joined ABC30 three years ago, straight out of Fresno State, and during that time, he has managed the weekend evening newscast, and filled in on nearly every show.

---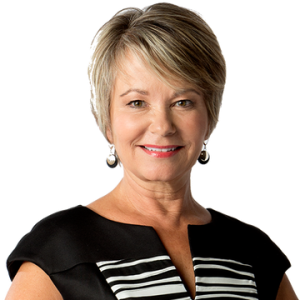 San Francisco – KTVU reporter Debora Villalon has retired after 40 years in local television. Villalon posted a goodbye on social media by saying "retirement is bittersweet" and that she'll miss her "news family" and everyone who helped her get stories on the air.
Villalon has been working at KTVU since 2008 after working at KGO for 17 years. Villalon started her career at KFTY in Santa Rosa before working at KPHO in Phoenix, Arizona. Villalon came back to the Bay Area in 1989 to work at KOFY and was hired by KGO in 1991.

---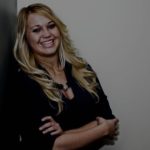 Bay Area – KNTV NBC Bay Area in San Jose has promoted Ariel Schroeder to executive producer of its "Today in the Bay" weekday morning newscasts. Schroeder has been a producer at the station for the last three years.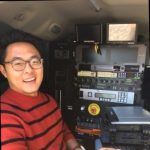 Anthony Leong, a longtime producer at the station, has been promoted to executive producer of digital content. Leong will continue to produce the station's 11 a.m. weekday newscast.

---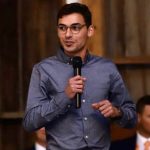 Redding – Sam Chimenti has been promoted to be the next MMJ at KRCR. Chimenti has spent much of the past year working as a production assistant on Daybreak but has never taken his eye off his ultimate goal of reporting for KRCR. Since the first day at KRCR, Chimenti has expressed a strong desire to cover stories that impact the community.
Chimenti who is a Sacramento native, is a graduate of California State University, Sacramento with a degree in Mass Media Communications.

---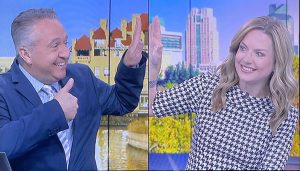 Sacramento – Look closely and you might notice something is a little different on KCRA news. Anchors Deirdre Fitzpatrick and Teo Torres have been delivering the news together, but not too close together.
Fitzpatrick and Torres are sitting on opposite sides of the studio as an extra layer of precaution due to COVID. Fitzpatrick says: "It's making whispering to Teo Torres during weather challenging but other than that, not a big deal."

---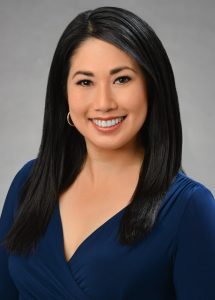 Honolulu – Former Hawaii Tourism Bureau Director of Communications Marisa Yamane joined the KITV4 Island News team last month. The veteran journalist will be a nightside anchor and executive producer.
Yamane worked at KHON from 2004 to 2019 and cut her news teeth as an MMJ in Wichita Falls, Texas. She also worked for ABC NewsOne in Los Angeles and radio station KFWB. Yamane is a native of Oahu and has a B.A. degree in Communication Studies from UCLA.

---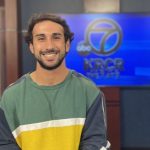 Redding – KRCR Newscast Director Alex Dolewski has been promoted to the role of Production Supervisor for KRCR/KCVU. Dolewski joined KRCR in 2020 as an operator in master control and made the move to News eight months later.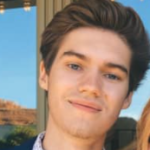 Eureka – KAEF/KBVU has a new creative services producer, Logan Christiansen, who moved here a few months ago from Utah. Christiansen grew up in the Salt Lake City and visited Humboldt about two years ago, fell in love with the area and decided to move here with his partner.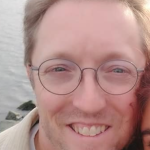 Eureka – Production Supervisor Jeremy Carr made his transfer from KRCR in Redding to KAEF in Eureka to his new position as chief engineer at North Coast News as of last month.

---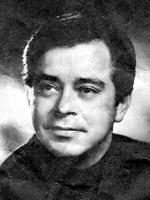 Bay Area – John Lester a veteran of KPEN, KGNU, KLIV Radio, KGO Radio and TV and KPIX died last month at a nursing facility in Los Gatos where he had been recuperating from spinal surgery.
Lester was best known for his work as a KPIX reporter covering the Patricia Hearst kidnapping. Lester also authored a book titled "Girl in a Box", a daily journal of six months as reporter and Hearst family spokesman.
Lester was 85.

---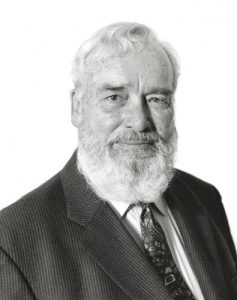 San Francisco – Retired San Francisco State University Broadcasting Professor Arthur S. Hough passed away last month.
Born in Trenton, New Jersey, Hough was a graduate of Trenton Central High School (Class of 1946) and later attended Rutgers University where he received his bachelor's degree in 1950. In search of his master's degree, he attended Northwestern University and graduated in 1952 and then pursued a Doctorate at the University of Denver where he completed his degree in 1955.
Each of Hough's degrees focused on education, speech, and communication theory which he went on to teach at various schools over the years. Hough taught at The Hun School of Princeton, Wesleyan University, University of Maryland, and in San Francisco for 36 years where he retired from San Francisco State University in 1998.
In 1973, Hough was recognized in Outstanding Teachers of America. Hough also created and performed television series in public speaking, communication theory and the California Gold Rush for two network affiliates, finally producing three documentary films on disappearing gold mining processes for the California Division of Parks. Hough's great joy was creating "Oh My Word," a TV word game that ran four years on an ABC network station.

---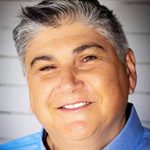 Toby Momtaz is a Producer at PBS KVIE in Sacramento, California
Monthly Tidbits From Our Chapter's Markets
NATAS welcomes contributions to the Regional Roundup from all Chapter markets. To be included, please contact Toby Momtaz at toby@emmysf.tv.