By Wayne Freedman
Chapter Awards Committee Chair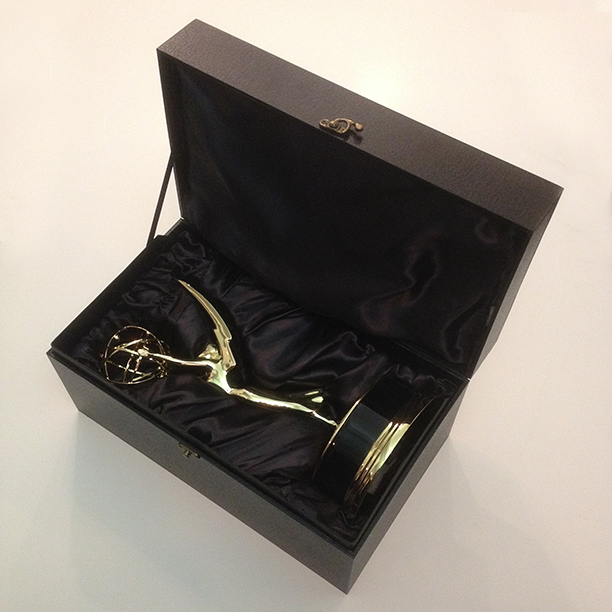 Emmy® Entry Deadline: Friday, January 11, 2019

As the January 11 submission deadline for Emmy® 2019 approaches, we want to update you about category and rules changes.
First, the changes:
1.) Composites:  We have modified the requirements, this year. A composite must contain a minimum of two, and no more than five segments or reports. In most cases, the Awards Committee recommends three.
2.) Journalistic Enterprise:  The Awards Committee deleted the category this year, pending a more specific definition by The Academy.
3.) Documentary (Spanish):  Deleted, due to a shortage of submissions.
4.) Continuing Coverage (Spanish):  This has become one category combining 24-Hours and No Time Limit.
5.) Human Interest:  Added to both Spanish and English categories.
6.) News Talent, Reporter:  By overwhelming request, what used to be one category has now become two categories. Reporters may enter for General Assignment and Specialty Assignment.  Please note that our rules and descriptions for these new categories are quite specific.
Below, we have provided links from the Call For Entries, including rules and definitions.  We cannot urge you strongly enough to read these and the entire call, along with the other published articles about What Makes A Successful Entry? and What Does Double Dipping Mean?
Link to download Call for Entries PDF (complete)
Link to download Call for Entries – Rules PDF
Link to download Call for Entries – English Categories PDF
Link to download Call for Entries – Spanish Categories PDF
ALL ENTRIES ARE PROCESSED THROUGH YOUR EMMY EXPRESS DASHBOARD. CLICK EMMY EXPRESS AT THE TOP OF WEBSITE PAGES, AND LOG IN WITH YOUR EMAIL AND PASSWORD – OR CLICK "BECOME A MEMBER" OR "BECOME A REGISTERED USER."
If you have any questions, feel free to ask members of The Awards Committee.  You will find their contact information below. It will be much more efficient and less stressful to speak with us before you submit.
We're here to help.
---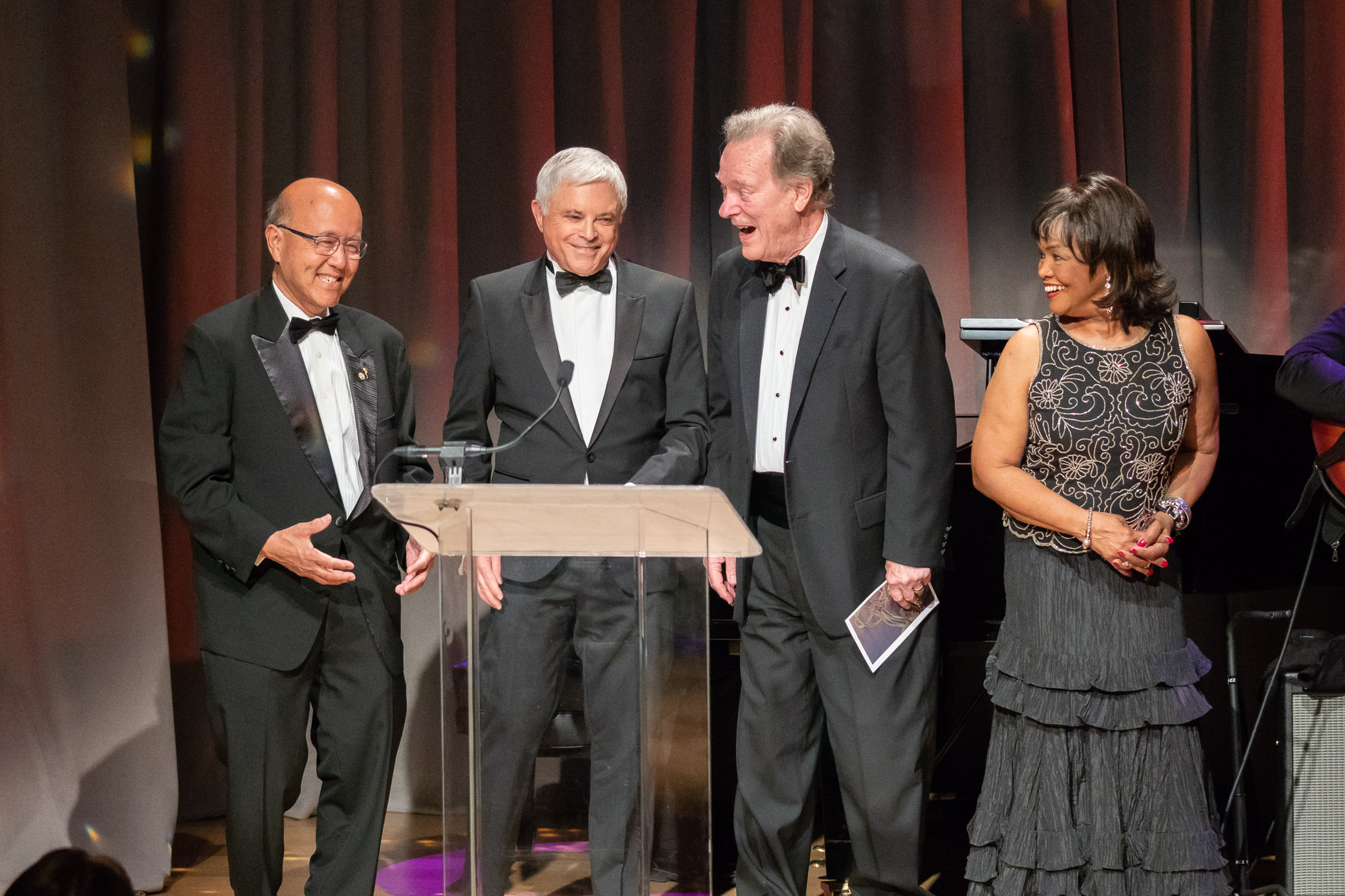 Advanced reservations to this Black Tie Event are required.
At the Awards Ceremony, only one individual may be designated to give a brief acceptance speech on behalf of all the recipients for the entry.  All recipients will have the opportunity to be interviewed on the red carpet.
The Awards Ceremony and Red Carpet Interviews will be webcast.
Emmy® statuettes will be awarded only to those individuals listed on the entry form. Remember, the last date to add names is Sunday, March 31st  After the Awards presentation, production certificates or plaques may be ordered to honor those individuals the recipients feel contributed to their award-winning entry.  These certificates and plaques are available from the chapter office.
---
QUESTIONS:
Wayne Freedman    415-672-9144        Awards Chair            wayne.freedman@abc.com
Darryl Compton      650-341-7786        Executive Director    darryl@emmysf.tv
Awards Committee members who are also available to answer questions:
San Francisco/Oakland/San Jose:
KTVU 2             Steve Shlisky                 510-874-0499               steve.shlisky@emmysf.org
KRON 4             Alecia Reid                    415-385-1612             aleciakried@gmail.com
KPIX 5               Julie Watts                     415-765-8809             julie@juliewatts.net
.                          Da Lin                             510-886-4055             da-phoenix@juno.com
ABC 7                Melanie Woodrow        510-701-3607             melanieannwoodrow@gmail.com
KQED                Peter Borg                      415-553-2393             pborg@kqed.org
KDTV                 Luis Godinez                 415-538-8013                lgodinez@univision.net
.                          Luz Pena                         917-538-3189             luzpena.a@gmail.com
KSTS                  Arlen Fernandez          408-432-4528             arlen.fernandez@nbcuni.com
Sacramento:
KCRA                Randy Forsman            916-325-3323                rforsman@hearst.com
KUVS                Tony Martinz                 916-614-1906               tmartinez@univision.net
Fresno:
ABC 30             Richard Harmelink       559-365-9340                     richard.l.harmelink@abc.com
Reno:
KOLO 8             Terri Russell                  775-858-8880 x227    trussell@kolotv.com
Hawaii:
KHON 2             Pamela Young               808 497-9221              pamela.young@khon2.com
Crafts
Craig Franklin            415-816-1039            craigfranklin2011@gmail.com 
Sports
Paul Hodges III          415-972-1553             phodges@sfgiants.com
At Large
Scott Patterson         415-338-6172             spatters@sfsu.edu
Keith Sanders            408-924-2866             keith.sanders@sjsu.edu
Administration:
 Awards Chair      Wayne Freedman          415-672-9144             wayne.freedman@abc.com
 Ex. Director         Darryl Compton            650-341-7786             darryl@emmysf.tv
 President             Steve Shlisky                  510-874-0499                   steve.shlisky@emmysf.org
National                Linda Giannecchini     415-553-2245             lgiannecchini@kqed.org
---
REMINDER NOTES
Entry Form:
Please use Upper and Lower Case when filling out your entry form and membership application. The name you use on your membership application will show on your entry forms.
Region:
We are accepting entries from the Territory of Guam.
Entry Quota:
There is a maximum quota of 12 eligible names allowed per entry without further written permission. Any additional names will require a written request from the primary entrant detailing how the additional entrants specifically contributed to the Emmy®-worthiness of the entry.
Judging Requirement:
By entering, all entrants agree to be peer judges for categories submitted from other NATAS chapters. Members who do not judge within a 24-month period will forfeit their member discount and will be required to pay the full non-member Emmy® entry fee for each entry they submit until they serve as a judge.
Video Upload:
The person filling out the entry form is responsible for the video upload.
Deadline:
A $25 processing fee will be added to all fees not paid by the end of the grace period.
Montages:
No Montages are allowed. Segments must be separated by one to two econds of black.
Composites:
You must list your segments (Title, Air Date, & TRT) in the remarks section of the entry form. (LIMIT FIVE)  Must be edited into one entry with black between cuts.  (MAXIMUM SEGMENTS FIVE)
Double-Dipping:
No single entry may be submitted in its entirety in more than one programming category. An entrant cannot enter the same content in more than one category. Individual segments or stories that aired as part of a multi-part program or series on the same subject may be entered in only one category. An entrant cannot enter individual stories from that series in different categories. Content produced as both a multi-part series and a full-length program may be entered only once, regardless of the amount of new material added. Content produced as a single report that later aired as part of a longer program or special may be entered only once. An entrant may not enter a single story in one category and also enter a longer program or special that includes that story in another category.
A.  Double-Dip Exception 1: Craft Categories
An individual can only be recognized once for the same job function, utilizing the same program content. However, craft persons (photographer, editor, reporter, writer, etc.) who also preformed another role on a specific entry (i.e. producer) may submit the entry in the programing category and again in their respective craft category as long as the second entry specifies a different job function.This exception does not apply to the Video Journalist categories because those entrants are performing multiple roles and being recognized for this expertise. However, as an option, they could enter each specific craft they performed individually instead of collectively.
B.  Double-Dip Exception 2: Overall Excellence/News Excellence, and Newscasts
Content that is included in these categories could be entered in a second category, but not in its entirety.  To be eligible for this exception in the newscast categories, the same entrant cannot be listed on the newscast entry and then use the same material and enter in another programming category.
Appropriate Categories For Content:
Content must be entered in appropriate categories. For instance, an investigative report cannot be entered in the Lifestyle category, nor can a sports report be entered in Arts and Entertainment. The Awards Committee has the authority to disqualify or move an entry submitted in an inappropriate category.
Program Specialty Categories:
Program Specialty Categories 12-20 (English) and Categories 63-73 (Spanish) are not intended for stories that are investigative in nature or sport reports. An entrant may petition the Awards Committee to allow them to enter an investigative or sports story in a program specialty category. However, the entrant will have to explain why the story should not be entered in one of the designated News Programing or Sports categories. Stories that include investigative newsgathering techniques like undercover or hidden camera video, public records requests or data-based journalism, and stories that are produced by a member of an investigative team may be considered investigative in nature. Reports that include coverage of athletics, that aired in a daily or weekly sports program or newscast; or as part of a sports special, may be considered sports stories.
Category Changes
You may change the category of an entry until Friday, January 25, 2019.  There is a $25 processing fee.
Refunds are subject to a $25 processing fee.
Video Uploads – If your video does not upload on the first try you must logout and click the "Clear Session" button on the login screen.
Call for Entries Changes for 2019-20: Requests for change to the Call for Entries i.e. adding or deleting categories, rules and definitions must be submitted to the Awards Committee by July 1, 2019. E-mail: emmy@emmysf.tv
Need help / Questions:  darryl@emmysf.tv          650-341-7786
Entry Deadline: Friday, January 11, 2019
Deadline to Upload Entry to JW Platform: Friday, January 18, 2019
Link to Emmy Express
You must pay 2019 membership dues in order to receive member pricing
Entry form is located on your membership dashboard.
---