By Steve Shlisky
Chapter President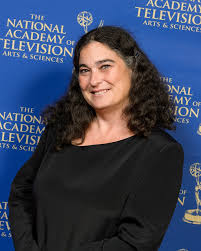 It is the end of an era for our Chapter with news that Cynthia Zeiden – who first joined the Board of Governors in 1997 as a Governor and who later became Chapter President – is retiring from the Board after 21 years.
While serving as president of International Television Association in 1997, Zeiden was elected to the Board of Governors of the San Francisco/Northern California Chapter of The National Academy of Television Arts & Sciences. Two years later, in 1999, she was elected Chapter President, a position she served in for four years.
During her Board tenure, Zeiden took over the Activities/Program Committee in 2001, a responsibility she held as its chairperson for the last 17 years. She served five terms as a National Trustee and also served as the National Program Chair.
In recognition of her hard work and commitment to the Board and the Chapter, Zeiden received the Governors' Service Medallion in 2007, the Governors' Citation in 2014, and was inducted into the distinguished Silver Circle in 2015.
Zeiden received her Bachelor of Arts degree in Radio-TV-Film from Northern Illinois University and a Master of Science degree in Broadcast Management from the University of Tennessee. Her television career began in Knoxville, returning to Chicago as the Director of Broadcast Operations at WYCC-TV for three years.
She eventually moved to the Bay Area, serving as Program Manager of KCSM-TV and SAMNET in San Mateo. In 1999, she formed her own company, Zeiden Media, distributing TV programming on PBS stations. She is now a Professor in the Communication Studies Department at California State University, Sacramento.
The Board of Governors will miss Cynthia Zeiden, and we thank her for 21 years of service to our Chapter.