By Kevin Wing
Editor, Off Camera  
Spencer Christian is, perhaps, the most recognized, most well-known weather anchor in the Bay Area television market. After many years with ABC's Good Morning America as its weathercaster, Christian came to San Francisco in January 1999 to join KGO-TV ABC7's news team.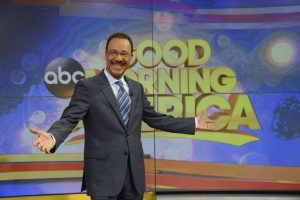 Bet you would never have imagined that, behind the scenes, he had a secret during this time of his life. He had a secret gambling addiction. He couldn't beat it. Until one day, he finally did.
Now, as Christian is about to embark on his 20th year with the station, he has written a book, a very inspiring and uplifting one, about his life and his previous struggles with gambling. The book, You Bet Your Life: How I Survived Jim Crow Racism, Hurricane Chasing and Gambling, was released in May.
That Christian writes about something so personal and revealing may seem shocking to some, especially since he hid his addiction to gambling from the millions of television viewers who watched him weekday mornings on Good Morning America. But, as the beloved weatherman admits, he was living a double life.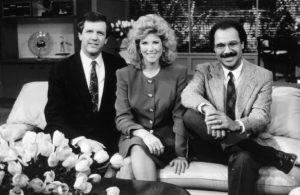 For nearly 30 years, Christian was a compulsive gambler, completely addicted to the lifestyle of being a high roller. He would fly to Las Vegas and frequent the casinos there. When he eventually faced his destructive addiction head on, he'd lost almost everything – his home, his job, and most importantly, his family. He had also lost more than $3 million to gambling.
Christian's book is wonderfully written and reveals his childhood years of growing up poor in the rigidly segregated South, overcoming adversity, and a life blessed with a remarkable career in television. His first television job was as a reporter in Richmond, Virginia. From there, he went to Baltimore, and finally New York City, where he worked for WABC-TV. That's how the network took notice of him. Before Christian knew it, he would be filling in on Good Morning America, eventually becoming permanent in 1986.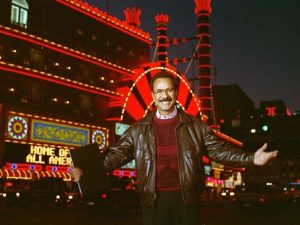 While the book tackles Christian's gambling addiction – certainly a serious topic – there are also light moments in the book with respect to his life in front of the camera at Good Morning America.
The book is on fire right now. At the time of his interview with Off Camera, Christian was embarking on a book-signing tour. In fact, he was also invited back to Good Morning America in late May to appear on the program to talk about the book. It was a homecoming of sorts; after all, it was the show he called home from 1986 to 1999.
"I started thinking about writing the book around 2011," Christian said. "This was around the time that I was coming to grips with the addiction to gambling, and my own personal process about learning how to quit."
Christian admits it was "a struggle" during the time when he was trying to get away from his gambling addiction.
Christian had always been drawn to casinos by "the excitement of winning".
"In the beginning, it was just a rush," he admitted. "There was am excitement to winning. I mean, you didn't win all the time. But, when you did, you loved it. And so, I was going to casinos for the sheer thrill of it."
In the mid-1980s, the addiction had become so bad that Internal Revenue Service agents paid a visit to Christian's New York home.
"They slapped a piece of paper on the front door, saying they were seizing the house. That was so bad. I had self-loathing and shame," Christian said.
Then, around the time his daughter was getting married, she sat him down and told him that she intended to have children. She urged him to consider the kind of grandfather he wanted to be to her children. She asked him if he wanted his grandchildren to know that he was a gambler.
"That changed everything for me, that conversation with my daughter," Christian said. "That's when I hit rock bottom."
Christian decided it was time to figure out a way to overcome the addiction and compulsion for his family as well as for himself.
With the book, Christian wants people to see that even when someone's life might seem perfect on the surface, sometimes it is not what you see "on the outside".
"There is a path to recovery," he said. "You can bounce back. It's never too late to change the direction of your life. Everyone has problems. Even those who seem to have the perfect life on the outside, have problems."
Christian said his faith in God also helped him to get through it all.
"I've never lost touch with my faith in God, and my Christian values," he said. "It's what I was brought up with. It also helped me to find my way back."