NEW YORK, NY, 2019 — The National Academy of Television Arts & Sciences, Inc. (NATAS) today announced changes to its New York-based leadership team, in response to continued growth in all of its Emmy® Awards programs.
"Like so many of the programs and producers we honor with Emmy® Awards, NATAS has expanded and engaged its fan audience through an increasingly diversified array of platforms," said Adam Sharp, President & CEO of NATAS since November 2018. "This realignment allows our leadership team to think more strategically across all our programs as we work to serve this growing audience. Further, it builds on efforts initiated last year to strengthen confidence in the Emmy® Awards process by responding to concerns raised regarding common oversight of awards administration and production."
The realignment will create greater independence and differentiation between the production of the Emmy® Award ceremonies and the top-level administration of the Emmy® Awards competitions. The changes come following a combined 63 percent increase in live-and-first-week viewing for the 2019 Daytime and Sports Emmy® Awards ceremonies this May, compared to 2018 broadcasts.
In the reconfigured organization, Steve Ulrich will move to the newly-created role of Senior Vice President, Production & Events, overseeing the planning and production of the Daytime, Sports, News & Documentary, and Technology & Engineering Emmy® Awards ceremonies, the National Student Production Awards announcement, and other NATAS programs and events.
Ulrich previously led administration of the Sports Emmy® Awards since 2010, and served as a producer on more than a dozen NATAS events in that time. He joined NATAS after a 28-year career at NBC Sports, including more than 20 years as Director of Talent and Promotion. He produced award-winning advertising campaigns for seven Olympic Games, six Super Bowls and 12 NBA Finals. He is the recipient of five Sports Emmy® Awards for his NBC work.
Lisa Armstrong, who joined NATAS in February from the New York Festivals and nearly two decades in the music industry, will now be Director, Production & Events.
As part of this restructuring, David Michaels has chosen to leave the organization after having served nearly five years as Senior Vice President of Daytime Emmy® Awards & Events and Executive Producer of the Daytime Emmy® Awards.
Several new positions are envisioned in the newly-structured organization, including that of a new Sports awards administrator. Information about these positions will be available on the NATAS careers website in coming weeks: https://emmyonline.tv/jobs.
ABOUT THE NATIONAL ACADEMY OF TELEVISION ARTS & SCIENCES
The National Academy of Television Arts & Sciences, Inc. (NATAS) is a service organization dedicated to the advancement of the arts and sciences of television and the promotion of creative leadership for artistic, educational and technical achievements within the television industry. It recognizes excellence in television with the coveted Emmy® Awards for News & Documentary, Sports, Daytime Entertainment, and Daytime Creative Arts & Entertainment programming, as well as achievements in television Technology & Engineering.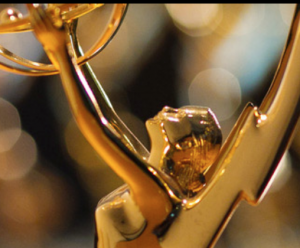 NATAS membership consists of more than 17,000 broadcast and media professionals represented in 19 regional chapters across the country. Beyond awards, NATAS has extensive educational programs including Regional Student Television and its Student Award for Excellence and the National Student Production Awards for outstanding journalistic work by high school students, as well as scholarships, publications, and major activities for both industry professionals and the viewing public.